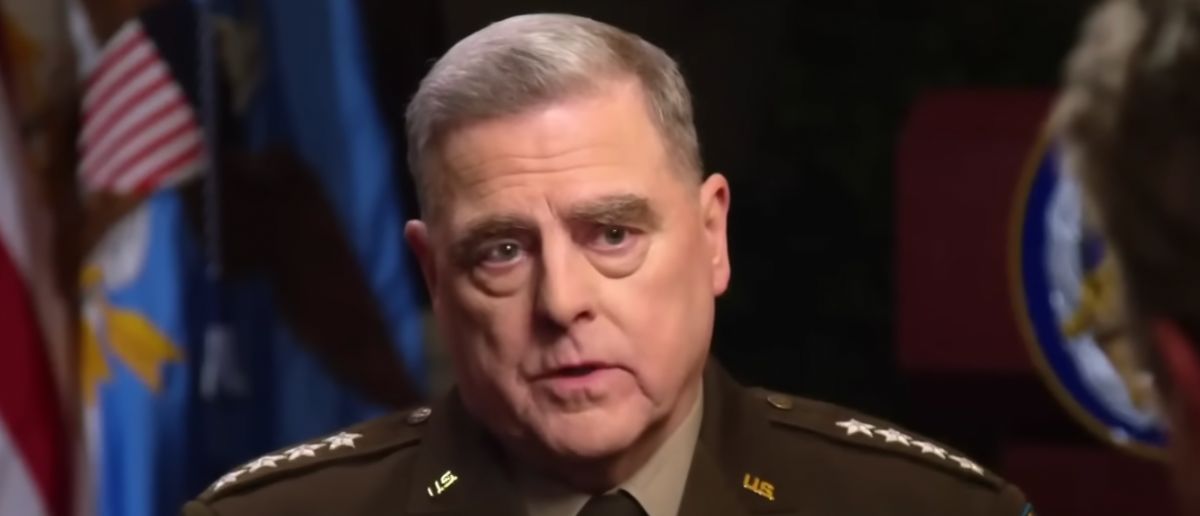 On Joe Biden's watch, the Pentagon has gotten out of control. But this time they went way too far.
Because the Pentagon just sent Congress this order that will simply doom America.
According to numerous sources, U.S. Army Gen. Mark Milley, chairman of the Joint Chiefs of Staff, informed Congress last week that additional funding would be required by June to support Ukraine in its conflict with Russia.
With its most recent provision for Ukraine in December, Congress provided $45 billion, anticipating that this would be sufficient to support Ukraine through September or October. A $1.66 trillion government funding plan included the funds.
The munitions and funds from that appropriation are, however, being used up more quickly than anticipated.
According to reports, Milley, who met with House leaders on Thursday, predicted that another appropriation would be required by June in order to keep Ukraine's operations operational and allow it to defend itself against Russian attacks.
According to the Washington Examiner, Congress allocated nearly $112 billion in four different budget packages last year to help Ukraine's military and economy.
According to the German research center Kiel Institute for the Global Economy, this includes $23.5 billion in weapons and equipment from Defense Department stockpiles that were provided through presidential drawdowns.
In a last-minute trip to Kyiv, President Joseph Biden met with Ukrainian President Volodymyr Zelenskyy. On his visit to Ukraine, Biden unveiled the administration's most recent military aid package, which is estimated to be worth $460 million.
Concern over the amount of money being provided to Ukraine at the cost of American taxpayers is growing among many conservative Republicans.
Former President Donald Trump reportedly warned conservative broadcaster Glenn Beck that increased American expenditure will lead to the start of a third world war.
DeSantis recently blasted President Joe Biden for visiting Ukraine and questioned the effectiveness of American defense investment in that nation.
DeSantis has said that the federal government writing an "open-ended blank check" is disastrous.
We're now at the point that the Pentagon is demanding money from Congress to fund a proxy war that the American people are largely against.
Polls have indicated that the vast majority of Americans on both ends of the political spectrum want the war that Russia is waging against Ukraine to be ended diplomatically and peacefully.
Joe Biden and the Democrats, however, keep pumping Ukraine full of American taxpayer dollars during a time that we truly can't afford it.
The United States is being forced to foot the bill for Ukraine's defense for what reason, exactly? There are plenty of well off first world European nations who are clearly not pulling their weight despite being much closer in proximity to the Ukraine-Russia conflict.
America has her own problems to deal with. That's not to say helping Ukraine has to be completely off the table, but using the words of DeSantis, why is writing a blank check the only path forward?
If we do that, we will continue to spend money we don't have at the expense of prosperity of American citizens.
Some say that the unfettered monetary and military support for Ukraine is a globalist move designed to align ourselves closer with the European so-called "democratic socialists".
Whatever the motive behind the blank check is, it's not sustainable and it will doom America sooner or later. Hopefully this time around, Republicans in Congress have the courage to stand up to these proxy warmongers begging for more and more taxpayer dollars for Ukraine.
Stay tuned to the DC Daily Journal.