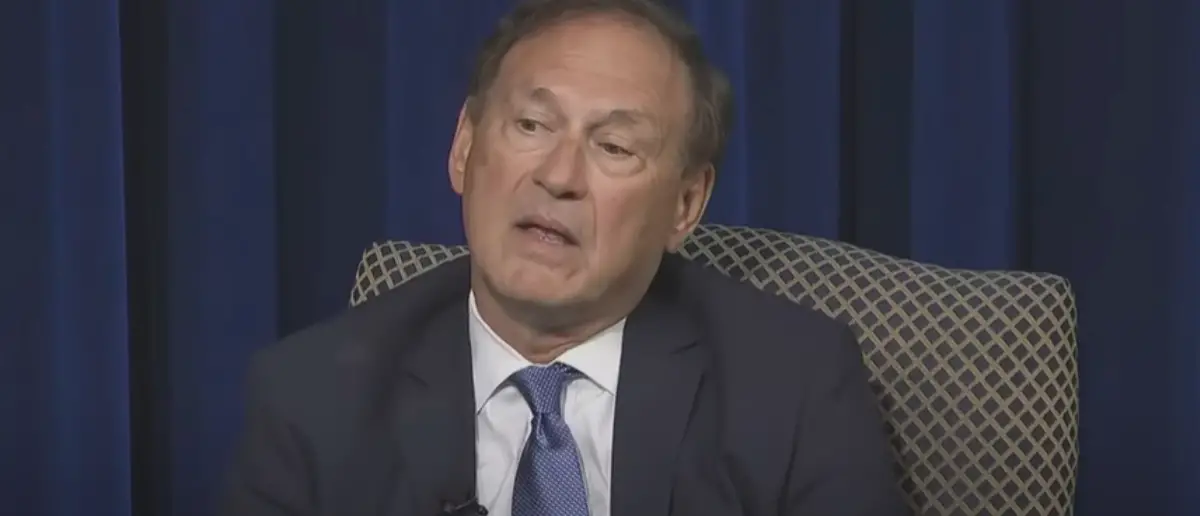 The radical Left hates that Trump was able fill so many vacancies on the Court. They took matters into their own hands.
And the Supreme Court is on lockdown after receiving this startling threat.
If Donald Trump hadn't won the presidential election back in 2016, the Supreme Court would a rubber stamp for the liberal agenda.
Thankfully, Trump was able to fill the vacancies with Justices who will follow the Constitution.
But the Left isn't happy about it. Remember back to the summer of 2022 – the Court's draft ruling reversing Roe v. Wade was leaked by an insider in an attempt to intimidate the Court.
Justice Alito believes he's found the culprit.
And has a good ideal what their intention was.
Supreme Court Justice Samuel Alito claimed he has a "pretty good" idea who leaked the court's decision to overturn Roe v. Wade – and that the disclosure made the justices targets for assassination.
The comments were given by Alito, the author of the seminal Dobbs v. Jackson Women's Health Organization ruling that concluded there is no constitutional right to abortion, in an interview with The Wall Street Journal.
"I personally have a pretty good idea who is responsible, but that's different from the level of proof that is needed to name somebody," Alito said.
"It was a part of an effort to prevent the Dobbs draft … from becoming the decision of the court. And that's how it was used for those six weeks by people on the outside — as part of the campaign to try to intimidate the court."
Alito stated that the Supreme Court "did a good job with the resources that were available," but that the evidence was insufficient to establish guilt.
The conservative justice went on to say that the leak not only created an atmosphere of "suspicion and distrust," but also danger.
"Those of us who were thought to be in the majority, thought to have approved my draft opinion, were really targets of assassination," Alito said.
"It was rational for people to believe that they might be able to stop the decision in Dobbs by killing one of us."
He also found it vexing that some people suspected a conservative justice had leaked the verdict.
"Look, this made us targets of assassination. Would I do that to myself? Would the five of us have done that to ourselves? It's quite improbable."
Ultimately, the court was undaunted by the pressure and voted to overturn Roe.
Stay tuned to DC Daily Journal.