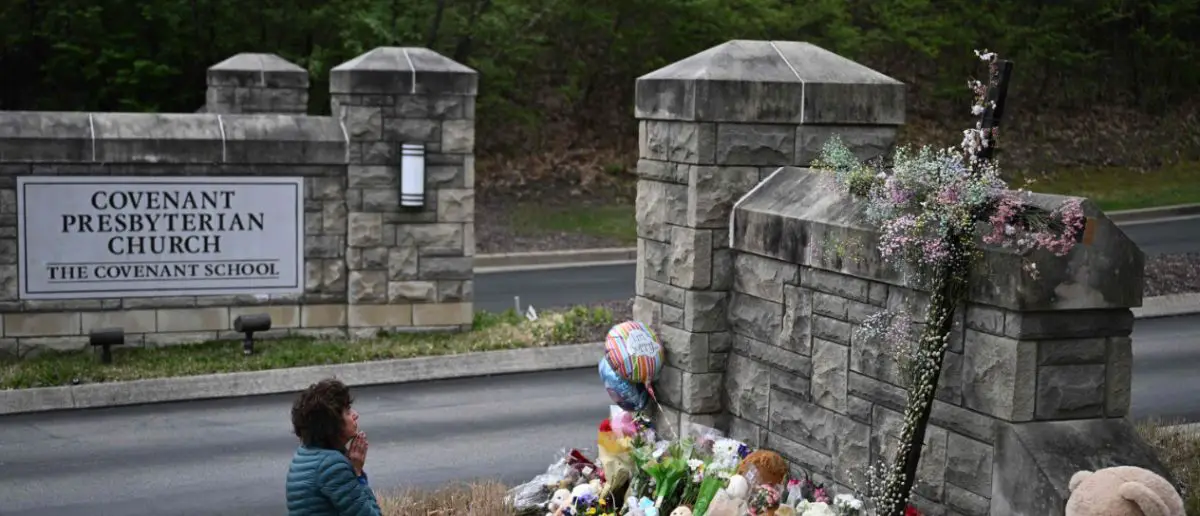 Big media outlets have no problem lying to the American public. But it's time they get called out for their lies.
And here's the truth about the Nashville tragedy that the big media outlets won't tell you.
What happened in Nashville, Tennessee at the Christian classical school where three kids and three adults passed is nothing less than a tragedy.
As such, you can expect major media outlets like CNN and MSNBC to gloss over the facts and go straight to peddling their political propaganda.
Virtually no one is talking about the truth of the tragedy that everyone should know about.
But we will – and here's the facts.
We know that the school shooter, Audrey Hale, was a former student of the classical school that fell victim to this gross violence.
The classical school is unashamedly Christian too. They are reformed Presbyterian in denomination and seem to be devout in their beliefs.
Audrey Hale, though, was reportedly a transgender who identified as a male according to several reports.
Nashville school shooter Audrey Hale is a transgender former student who plotted the massacre in detail https://t.co/1Ef94zNFPg

— Daily Mail Online (@MailOnline) March 27, 2023
The Leftist Fake News media has been trying to ignore this as much as possible.
Leftist media outlets have been breaking their own rules as well by referring to Audrey Hale as a female and a "her" when Hale apparently preferred to be called "he/him."
I just checked and it looks like they are still there pic.twitter.com/wIKQJn6xYG

— Wag The Dog (@JohnBronco_1966) March 27, 2023
The evidence proves that this was also a premeditated attack on the Christian classical school.
The Nashville Police Chief, John Drake, said that she left a manifesto and some writings that show she was going to attack multiple places and that the school was just the first (and thankfully only) to fall victim.
"It indicates that there was going to be shootings at multiple locations, and the school was one of them," Drake said to the media.
So now it's time to put two and two together to make four.
Anyone paying attention here can see that Audrey Hale's attack was an attack on Christians and everything that they stand for.
She was once a student at the school, she later obviously abandoned her faith if she ever believed, became transgender, and grew hatred for the Christians of that school.
The Police Chief John Drake even said as much.
"There's some belief that there was some resentment for having to go to that school," John Drake said to media outlets.
The media don't want to tell you that this was a persecutory attack on Christians because it doesn't fit their narrative that conservative Christians are the problem.
Joe Biden and the Democrats have been labeling conservatives as hateful bigots who are a "threat" to America's democracy.
Admitting that a transgender individual attacked Christians because of their faith simply doesn't play nice with their narrative. So they'll do anything they can to suppress that truth.
But someone has to say the truth.
Audrey Hale's attack was a gross attack that was targeted at Christians because of their faith and beliefs. Anyone arguing against that idea is simply lying or not paying attention.
Stay tuned to the DC Daily Journal.