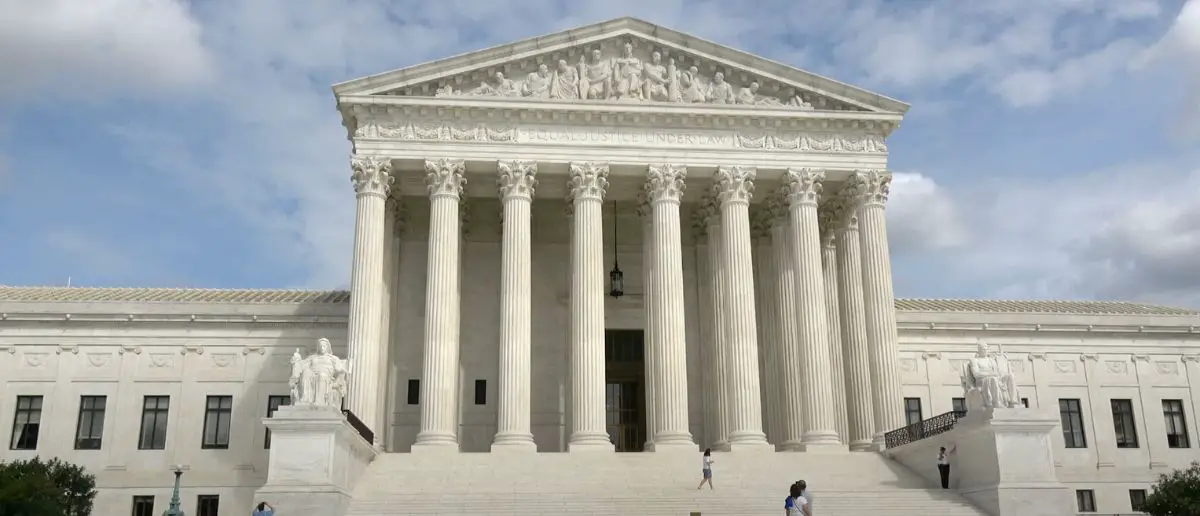 The Biden administration's agenda has been hurting Americans everywhere. His unconstitutional policies are the most radical of any President before him.
That's why Joe Biden's world was ROCKED when the U.S. Supreme Court made this major announcement.
Americans have had enough of the Biden administration's games.
Inflation is still at eye-watering levels.
The southern border is more insecure than ever with illegal immigrants pouring over the border with little resistance.
And crime is on the rise thanks to the soft-on-crime message of Biden and his Democrat lackeys.
The Democrats know well that their ideas can't win, so they resort to lies.
They lie about their political opposition, and they lie with their promises to their base.
The most egregious lie in recent months was the promise that the Biden administration would forgive $10,000 in student debt for millions upon millions of borrowers.
He doesn't have the constitutional authority to do that, as only Congress does. That didn't stop him from promising as much in the weeks leading up to the midterms, likely in an attempt to buy votes.
His student debt forgiveness plan has been facing a ton of legal battles, as one could've expected, and is currently on hold due to a federal judge from Texas ruling it unconstitutional.
The Job Creators Network Foundation filed a lawsuit to stop the student forgiveness plan in its tracks.
The #Biden Administration is trying to use legislation created to help our military after 9-11 to…get people who never served out of paying their #StudentLoans.

That's ridiculous. ? And illegal.❌

JCN's Elaine Parker joined @JustTheNews to discuss the details. pic.twitter.com/elSB6vBXGp

— Job Creators Network (@JobCreatorsUSA) December 11, 2022
And now the Supreme Court has announced that they will hear their case against the Biden administration.
The Hill reports:
The Supreme Court on Monday agreed to hear a second legal clash over President Biden's ambitious student debt relief plan that is currently blocked by lower courts.

The two cases involve an effort by the Biden administration to reinstate a loan forgiveness program that would give federal borrowers making less than $125,000 a year up to $10,000 debt relief.
Elaine Parker, the president of the Job Creators Network Foundation, said that this is a precedent-setting case.
"If this illegal program isn't stopped, it will give the executive branch a blank check, not only for this president, but every future president without any input from Congress or any public participation," Parker noted.
The Congressional Budget Office's report has said that the Biden forgiveness plan will cost taxpayers somewhere around $400 billion dollars.
Comically, the Biden administration claims it will only cost around $300 billion.
That's a ton of money either way for the taxpayers to take on. Because it's not like that's coming out of the pocket of the politicians in D.C.
Stay tuned to the DC Daily Journal for more updates.