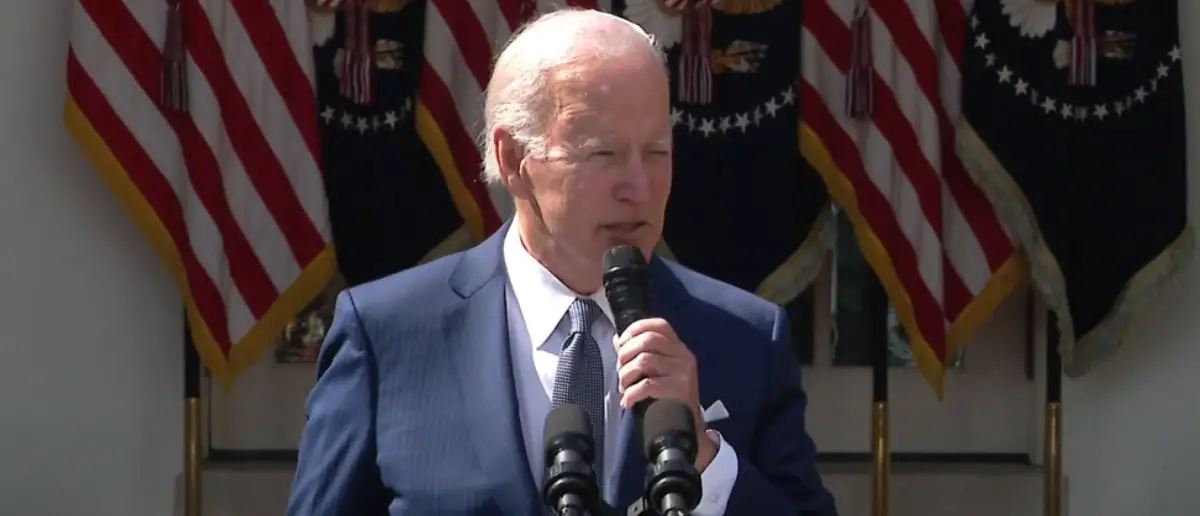 Joe Biden has always been a politician at heart. He's willing to do anything to maintain his grasp on power.
But the walls are closing in on Joe Biden after this shocking discovery in his Delaware home.
For months the fake news media has been playing a non-stop narrative that Donald Trump is a traitor for allegedly bringing classified documents home with him after leaving office.
Trump, for his part, has disputed these allegations and claimed he declassified all the information he possessed, a power only the president has.
Since then, it has become clear that Joe Biden has been stashing classified documents away for the better part of two decades.
The initial discovery found that Biden had classified materials from his time as Vice President in the Obama administration.
But when it rains, it pours – and Joe Biden's career could be coming to an end.
Five more secret documents were discovered Thursday by President Joe Biden's legal team at his Delaware property, bringing the total number of mishandled materials to over 25.
The extra pages were discovered just hours after the White House confirmed Thursday that one document had been discovered in a storage area near Biden's Wilmington home's garage, according to the New York Times.
The document was discovered Wednesday by the president's legal team, who did not have security clearances. Justice Department employees recovered it on Thursday.
According to Bob Bauer, Biden's personal attorney, the single document led Biden's attorneys to five more classified documents, which were apparently discovered because "Biden's personal legal team did not have security clearances, so when they saw the one-page document with classification markings, they cleared the area and did not look further."
The five additional documents were located in a room adjacent to the garage, according to White House counsel Richard Sauber.
"While I was transferring it to the DOJ officials who accompanied me, five additional pages with classification markings were discovered among the material with it, for a total of six pages," Sauber said.
"The DOJ officials with me immediately took possession of them."
It's unclear why Biden's personal attorneys were looking through his records in the first place.
Between the classified materials obtained from the Biden Penn Center and those retrieved from Biden's Delaware apartment on Thursday, the total number of classified documents stored by Biden is now around 25.
According to CBS News, Biden kept top-secret materials at the Biden Penn Center. The total number of top-secret documents is unknown. There were no top-secret materials found at Biden's home, according to reports.
After promising the "highest standards of transparency" in US history, the Biden administration has declined to cooperate with the House Oversight Committee's probe into Biden's mishandling of top secret materials.
On Saturday, Rep. James Comer (R-KY) told Fox News that the National Archives is obstructing the Oversight Committee's inquiry.
Stay tuned to DC Daily Journal.