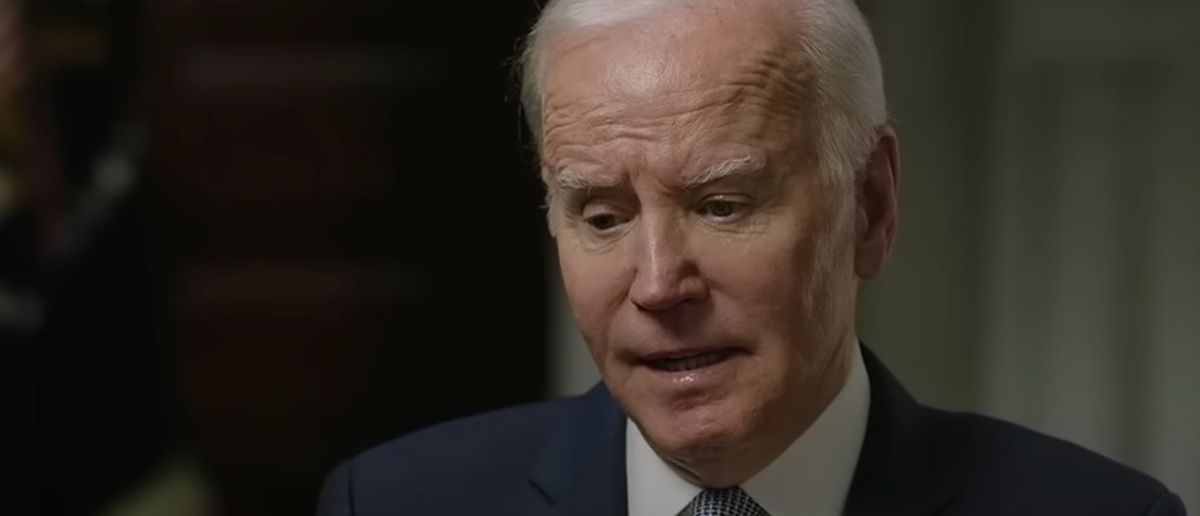 Biden's handlers can't seem to get a hold on him. With every passing day comes a new embarrassment.
And the White House is in an uproar after Biden made this shocking slip up.
Joe Biden is not doing well. Anybody with half a brain and half a heart knows that he should step down and not run for a second term.
The number of times he has embarrassed himself, his party, and his country is far too many to count.
Now good 'ol Uncle Joe is at it again.
President Biden thanked his Vietnamese colleague in a since-deleted tweet that incorrectly highlighted the country's national assembly head.
"President Vo Van Thuong, thank you for such a productive meeting. This partnership is about unleashing our peoples' potential and, with it, a range of incredible possibilities," read the 80-year-old president's post on X, the social media platform formerly known as Twitter.
The photograph in the post, however, was of Biden welcoming Vietnam's National Assembly Chairman Vuong Dinh Hue rather than the president meeting Thuong.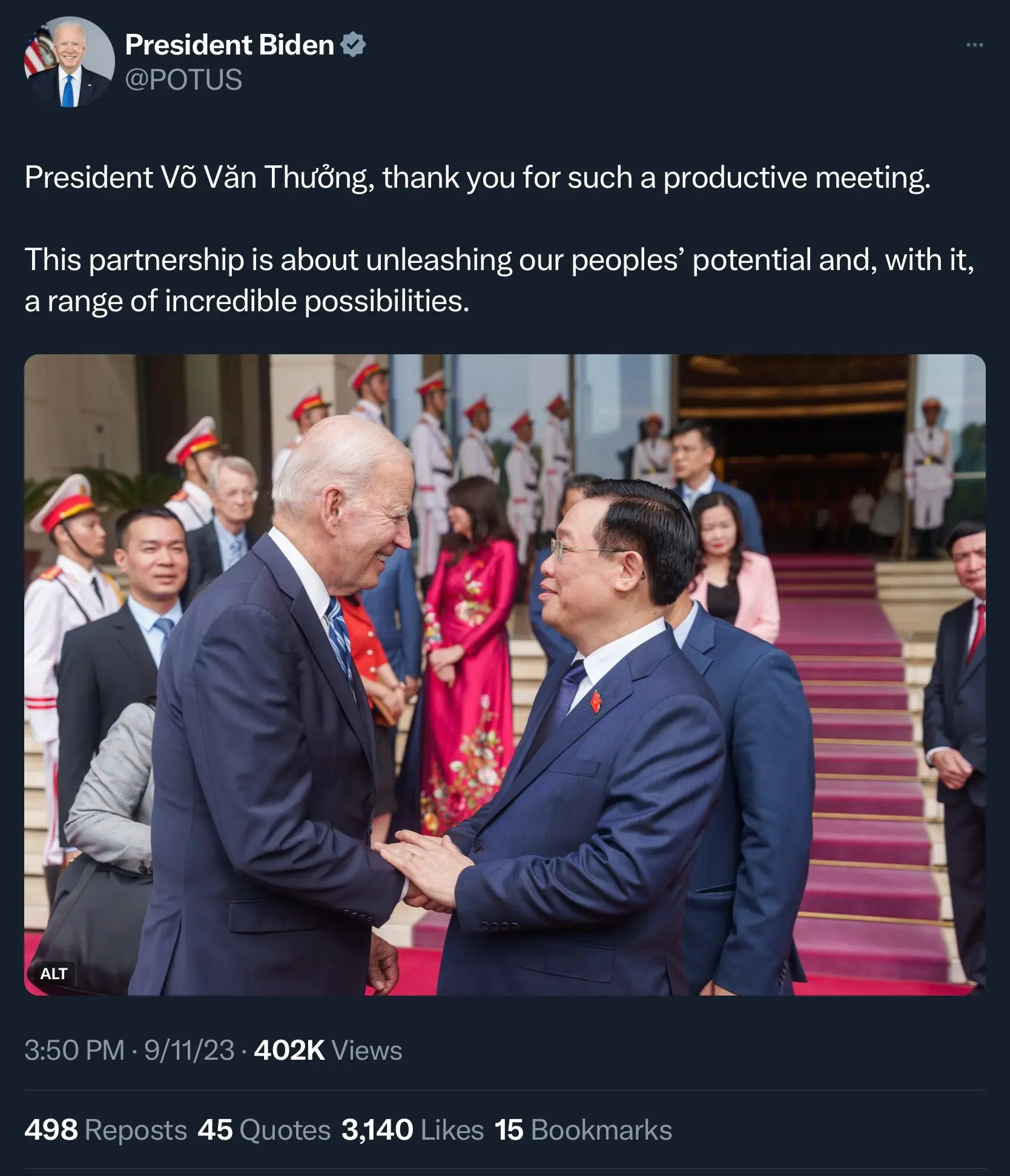 Both men wear glasses and have black hair parted on the same side.
The tweet, which was sent from Biden's official @POTUS account, was later deleted and not to be reposted as of late Monday night.
"YIKES," writer John Hasson said in a tweet after spotting the error.
"SMARTEST PEOPLE IN THE ROOM," National Review contributor Pradheep Shanker sarcastically noted in a tweet.
During his visit to the socialist republic, Biden met with both politicians in Hanoi on Monday.
According to a White House pool report, his discussion and lunch with Thuong took place at the presidential palace, where the two leaders addressed cooperative concerns, commercial and economic relations, and Vietnam's aspirations to become a middle-income country.
Biden later met with Hue at the National Assembly, where the two discussed the US-Vietnam bilateral relationship, future collaboration potential, and Vietnam War legacy issues.
This is not the first time White House officials have had to scurry to erase incorrect or erroneous tweets.
Last month, White House press secretary Karine Jean-Pierre was teased for tweeting that she had ran for President of the United States.
"Investing in America means investing in ALL of America," read Jean-Pierre's since-deleted post on X. "When I ran for President, I made a promise that I would leave no part of the country behind."
The White House also notably removed a tweet in November that credited the Biden administration with an increase in pensioners' Social Security benefits after users fact-checked the claim and pointed out that the increase was due to a cost-of-living adjustment based on the soaring level of inflation.
Stay tuned to the DC Daily Journal.