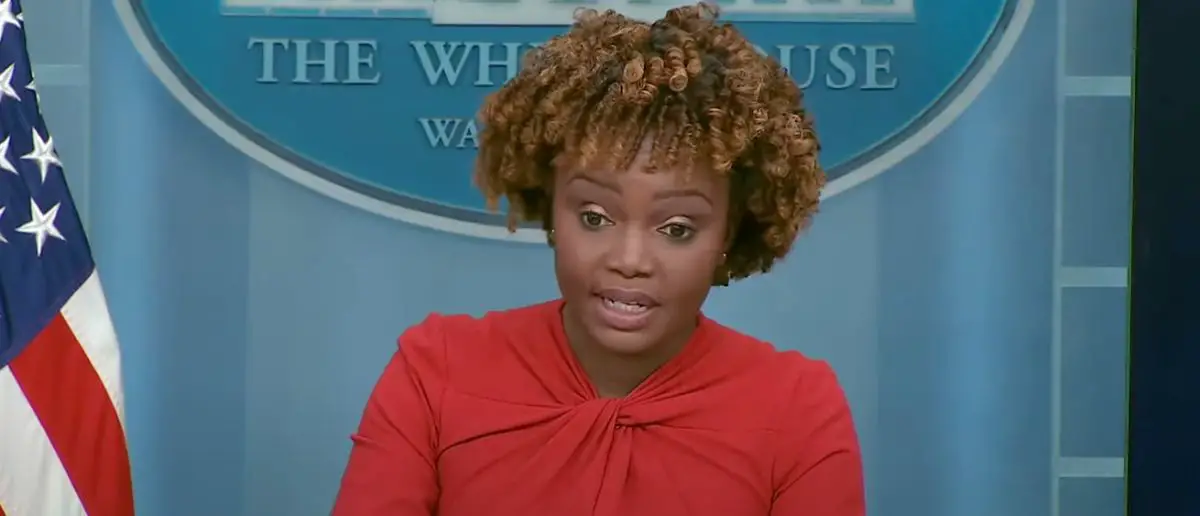 Joe Biden and the Democrats were hoping the allegations against the Hunter Biden and the Biden family would be forgotten. They were dead wrong.
And now the White House was forced to respond to the Biden family's corruption with this shocking statement.
For two years, the Hunter Biden laptop story has been a thorn in the side of the Democrats.
To conservatives, it not only showcased the Biden family's willingness to cut backroom deals with foreign powers, but it highlighted the double-standard in the media.
In the run up to the 2020 presidential election, the New York Post dropped the Hunter Biden laptop story, but were quickly censored by leading Big Tech social media companies.
Come to find out, the FBI had been working side-by-side to ensure the story never saw the light of day.
Not only that, but Elon Musk, who recently purchased Twitter for $44 billion, revealed how the Biden campaign sent Tweets they wanted deleted to Twitter.
The release of these files has created a firestorm that Joe Biden can't escape from.
And Joe Biden was forced to respond through his official spokesperson, White House Press Secretary Karine Jean-Pierre.
Jean-Pierre said Monday that Twitter owner Elon Musk's publication of internal business data exposing Twitter's suppression of The Washington Post's 2020 reporting on Hunter Biden's laptop was "not healthy."
"What is happening — it's frankly, it's not healthy. It won't do anything to help a single American improve their lives. And so look, we see this as an interesting, you know, coincidence, and you know, it's a distraction," Jean-Pierre concluded during her Monday briefing, offering a lengthy denunciation of Musk's Friday reveal of how Twitter execs decided to suppress The Post's damning expose.
"We see this as an interesting, or a coincidence, if I may, that he would so haphazardly — Twitter would so haphazardly push this distraction that is full of old news, if you think about it," Jean-Pierre said, brushing off the politically motivated denial of free speech protections raised by Musk's document dump.
"And at the same time, Twitter is facing very real and very serious questions about the rising volume of anger, hate and anti-Semitism on their platform and how they're letting it happen."
The Biden administration's spokesperson failed to mention that Musk-led Twitter booted rapper Kanye West last week for tweeting a swastika after making a series of anti-Semitic remarks — or that as of Monday, the nation's most famous anti-semite's account on Facebook-owned Instagram was still active.
Musk facilitated the disclosure on Friday of internal Twitter discussions regarding the fallout from the October 2020 decision to block The Washington Post's story of records linking President Biden to his family's international business operations.
The earliest documents revealed internal opposition to the adoption of a "hacked materials" policy to accomplish this when there was no proof to back up the assertion. That objection was overruled.
Musk, who also owns Tesla and SpaceX, paid $44 billion for Twitter in October to restore free speech values, citing the Hunter Biden laptop story as an example, and says he will release even more internal documents that show "the Biden team" submitted some laptop tweets to company leaders for deletion.
Jean-Pierre's criticism of Musk's openness efforts came in response to a query from Fox News correspondent Jacqui Heinrich.
"On Twitter, because you guys said you're keeping a close eye on Elon Musk's ownership and this is the first time we've talked to you since he released the files a few days ago — is it the White House view that decisions at Twitter were made appropriately in terms of decisions to censor this reporting ahead of the election?" Heinrich inquired.
Jean-Pierre scolded Heinrich, "You mischaracterize actually what I actually said and took it out of context when you asked your question."
"Look, when I answered the question and I already actually already addressed this about how the White House and the administration is seeing what's happening on Twitter," Jean-Pierre fumed.
Stay tuned to DC Daily Journal.