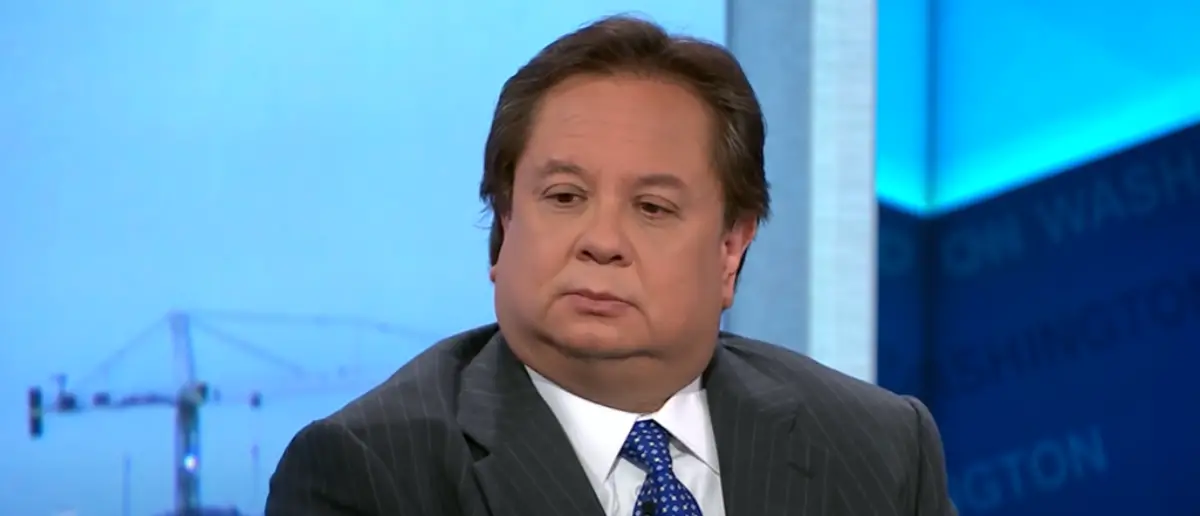 RINOs have been running rampant in Washington, D.C. for decades now. Now they're coming out of the woodworks.
And this fake conservative attorney just backstabbed Donald Trump in the worst way possible.
Kellyanne Conway's husband, George Conway, loves to proclaim to be a "true" conservative who stays true to his principles.
But that couldn't be further from the truth.
For years, he's needlessly criticized President Trump at every opportunity, even when Trump was truly defending conservative values, like constitutionalism.
Anytime Kellyanne Conway defends Trump, Conway is right there to drag him through the dirt, almost as a "one-up" on his wife.
Recently, he's taken to CNN to be paraded as the "rational conservative" who hates Donald Trump.
This time he's saying Donald Trump is "dead to rights" after the DOJ released photos from the Mar-a-Lago raid on August 8.
MSNBC reports:
The 36-page brief included an image of some of the documents discovered when the FBI executed a search warrant at Mar-a-Lago earlier this month, and counters many of the claims made by Trump's attorneys.

"This factual recitation has him dead to rights, there's no question about it," conservative attorney George Conway said on CNN.

Conway, a longtime Trump critic despite his marriage to Kellyanne Conway, who served in the Trump White House, added that the filing shows the former president is "guilty as sin"
Donald Trump's lawyers have reminded everyone time and again that any files he took from the White House were legally in his possession and that any confidential files were requested to be declassified.
Other legal experts like Trey Gowdy have pointed out the DOJ has not shared enough information for the American public to believe that this is anything but a political attack on Trump.
If George Conway was a real conservative, he'd actually wait for the facts to emerge.
Instead, he's foaming at the mouth at the opportunity to trash Trump on CNN, yet again.
The released photo from the DOJ does not mean Trump is "dead to rights"
There's so much unknown about the entire Mar-a-Lago raid and jumping to conclusions serves no one justice.
Stay tuned to the DC Daily Journal.