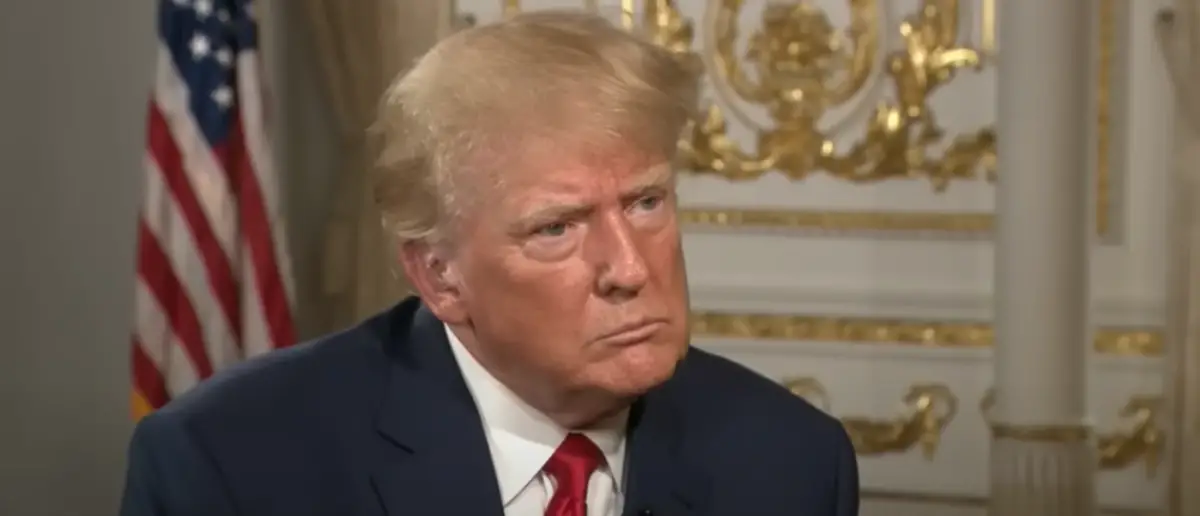 Since announcing his candidacy, Trump has faced more opposition than he could've ever imagined. But he could've never guessed he'd be backstabbed like this.
And this incredible betrayal could send Trump's 2024 run crashing down in flames.
Trump's 2024 presidential campaign launched just weeks ago.
Rather than riding the red wave everyone expected in the midterm elections, many conservatives questioned if Trump hurt their chances in 2022.
With landslide victories in Florida thanks to Governor Ron DeSantis, some Republicans are eyeing fresher candidates to ensure Biden is beat.
But a former Trump official made clear that he'll do anything to stop Donald Trump from getting back into the White House.
Former Trump National Security Advisor John Bolton declared on NBC's "Meet the Press Now" on Monday that he is ready to run for president as a Republican to prevent his former boss from becoming president.
Bolton said, "Donald Trump, if he were to take the oath of office again, God forbid, would either be lying about preserving, protecting and defending the Constitution or maybe he wouldn't say it at all. You can't have this kind of approach. It's not something one can disagree with. This is foundational to the republic."
He continued, "There's one thing that would get me to get into the presidential race, which I looked at in prior elections. It would be to make it clear to the people of this country that Donald Trump is unacceptable as the Republican nominee."
Bolton's comments come after Donald Trump implied that election fraud was grounds for the termination of the Constitution in a recent Truth Social post.
"So, with the revelation of MASSIVE & WIDESPREAD FRAUD & DECEPTION in working closely with Big Tech Companies, the DNC, & the Democrat Party, do you throw the Presidential Election Results of 2020 OUT and declare the RIGHTFUL WINNER, or do you have a NEW ELECTION?," the former president opined.
"A Massive Fraud of this type and magnitude allows for the termination of all rules, regulations, and articles, even those found in the Constitution. Our great "Founders" did not want, and would not condone, False & Fraudulent Elections!," Trump concluded.
Host Kristen Welker pushed Bolton saying, "You are essentially telling us you would consider getting into the 2024 race for president."
To which Bolton made clear he would do so to protect the Constitution.
Bolton said, "Absolutely. I think to be a presidential candidate. You can't simply say I support the Constitution. You have to say I would oppose people who would undercut it. We used to have a thing in the House of Representatives called the House Un-American Affairs Committee," Bolton said.
"I think when you challenge the Constitution itself the way Trump himself has done, that is un-American," he finished.
Whether Trump will secure the nomination is up in the air.
Recent polls in primary states have indicated that momentum may be shifting to Florida Governor Ron DeSantis.
But with DeSantis' spokespeople assuring the GOP that he has Florida in mind currently, it's anyone's guess.
Stay tuned to DC Daily Journal.