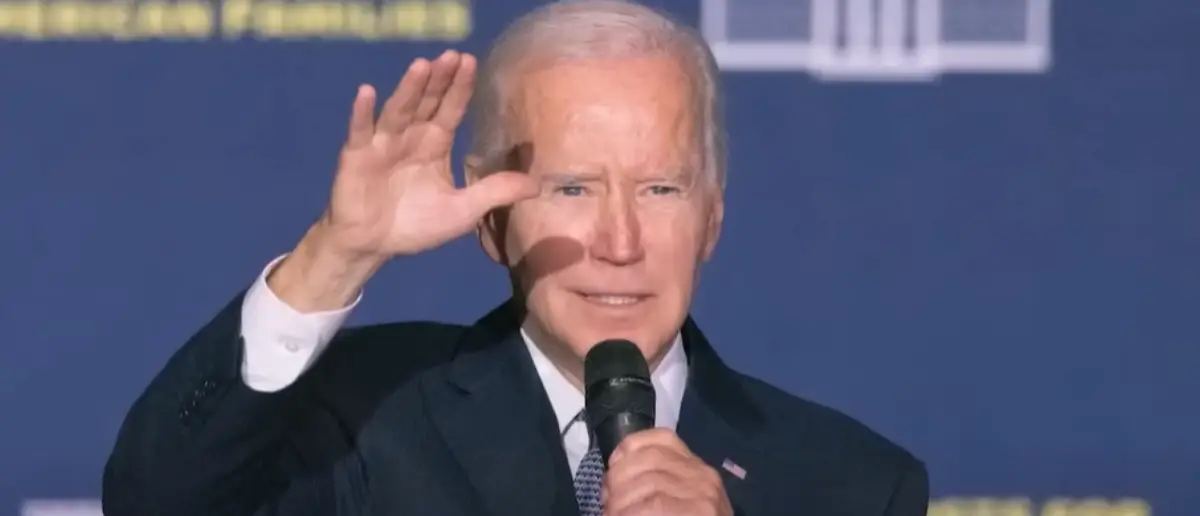 The Bidens are dealing with lawsuits up to their ears. This was the last thing the President wanted to hear.
And this lawyer gave news to Joe Biden that has him freaking out.
Since Republicans have taken over control of the U.S. House, they've wasted no time launching investigations into the Biden family for a variety of reasons.
Joe Biden himself has been caught up in classified document scandals from his time as Vice President to Barack Obama, and that continues to unfold.
Hunter Biden has also been the focus for many investigations into Biden-family corruption, especially regarding his international corrupt business dealings and alleged federal law violations.
The more we find out about the Bidens, the more it seems their demise will arrive sooner or later and that their scandals will be laid bare before the American people.
Apparently, the legal team for the Bidens is also concerned as there's reports of infighting amongst the legal team on how to best defend Hunter Biden.
It's gotten so bad, one of their lead lawyers, Joshua Levy, has now quit the Hunter Biden legal team entirely.
Joshua Levy, for context, is one of the most well-known criminal defense lawyer, and is leaving the team on his own terms after feeling "unease and dissent" from the Biden circle.
Outlets have reported that Levy was initially hired to held defend Hunter Biden against investigations from House Republicans who want to find out more about the scandals the Biden family are steeped in.
Levy was brought on to the Biden legal team just late last year, but is now leaving after severely arguing and disagreeing with the latest addition, Abbe Lowell.
The New York Times reports:
President Biden's personal lawyer, Bob Bauer, had recommended Mr. Levy for the job. But Mr. Levy had clashed with Kevin Morris, a lawyer and close adviser to Hunter Biden who has lent him money to pay his back taxes and some other bills, according to a person familiar with the strategy. Mr. Morris and Hunter Biden brought on Mr. Lowell late last year, prompting Mr. Levy's departure.
It seems like the Biden legal team is a little flustered and doesn't know what the best way to defend Hunter Biden is.
And that makes sense considering they are defending someone who is obviously guilty of a ton of crimes in the eyes of millions of Americans.
We know that Hunter was a hardcore druggie for years. Americans have access to the photos, for goodness sake.
But nothing ever happened to Hunter. We also know that Hunter Biden is steeped in tax evasion crimes that would bankrupt and imprison any everyday American on any normal day.
And yet Hunter faced no consequences so far. But the walls are closing in on Hunter.
This news about the legal turnover for the Bidens should certainly be concerning for Joe Biden and Hunter Biden because it seems like there may be no best way to defend Hunter well at all.
If the Hunter Biden investigations turn up real criminal evidence that is strong enough to bring charges against Hunter, you can be sure that Joe Biden will be up next.
That's cause for panic if you're Joe Biden.
Stay tuned to the DC Daily Journal.