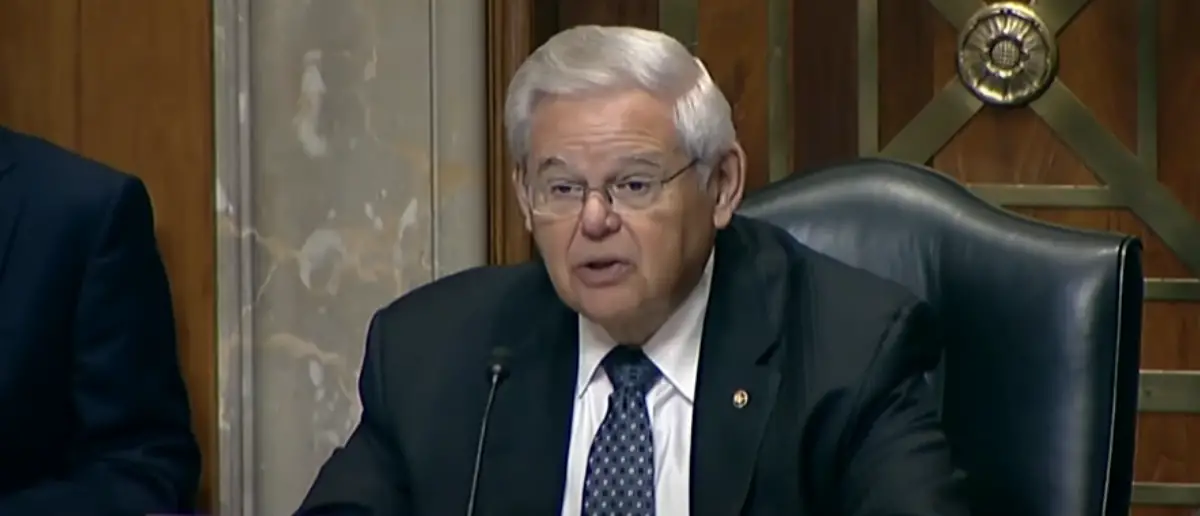 The Democrat Party is just weeks away from knowing whether they'll lose their razor-thin majorities. They aren't catching any breaks.
And this major Democrat is sweating bullets after he got smacked with this criminal investigation.
The polls are showing Americans are not buying the radical basket of goods the Democrat Party is selling.
And with recent revelations that the FBI has been doing the Biden family's dirty work, targeting pro-lifers and conservatives, and only promoting liberal agents, the last thing Democrats need is another scandal.
But that's just what they got after details of a new investigation into Democrat Senator Robert Menendez of New York just leaked.
Senator Menendez is the current chairman of the Senate Foreign Relations Committee, and his foreign dealings are exactly what could be his downfall.
As the Daily Wire reports:
The details of what the investigation centers around are not clear, but attorney Antranig Aslanian Jr, who knows Menendez, was subpoenaed by the Southern District of New York and said in an interview that prosecutors wanted to know about the senator's interactions with people who he knew, and they asked about a company 'authorized to certify halal meat for export.'
And when asked about whether Senator Menendez knows about the federal criminal investigation into him, his adviser Michael Soliman said, "Senator Menendez is aware of an investigation that was reported on today. "
He went on to claim ignorance of the specifics of the investigation.
"However, he does not know the scope of the investigation. As always, should any official inquiries be made, the Senator is available to provide any assistance that is requested of him or his office," Soliman added.
This isn't the first time Menendez has had brushes with the law.
In 2015, he was indicted on bribery charges for supposedly accepting "luxury vacations, golf outings, campaign donations, and expensive flights" from Florida physician Salomon Melgen in exchange for political favors.
Melgen, for his part, was convicted in April of "67 charges for operating what prosecutors called a massive scheme that robbed Medicare out of as much as $105 million," according to the Palm Beach Post.
Prosecutors initially began investigating Senator Menendez when they received tips that he had sex with underage prostitutes in the Dominican Republic.
The jury ended up being split and the case was declared a mistrial.
But a separate report from Semafor has said that the new criminal case mirrors the previous one.
According to the story, federal prosecutors rarely lose in court, so the fact that they are initiating a fresh criminal case against Menendez "after its humiliating public failure to convict him" suggests that they believe they have a stronger case this time.
And with the Senate split 50-50 with Vice President Kamala Harris being the deciding vote, this couldn't have come at a worse time for Democrats.
Stay tuned to DC Daily Journal.