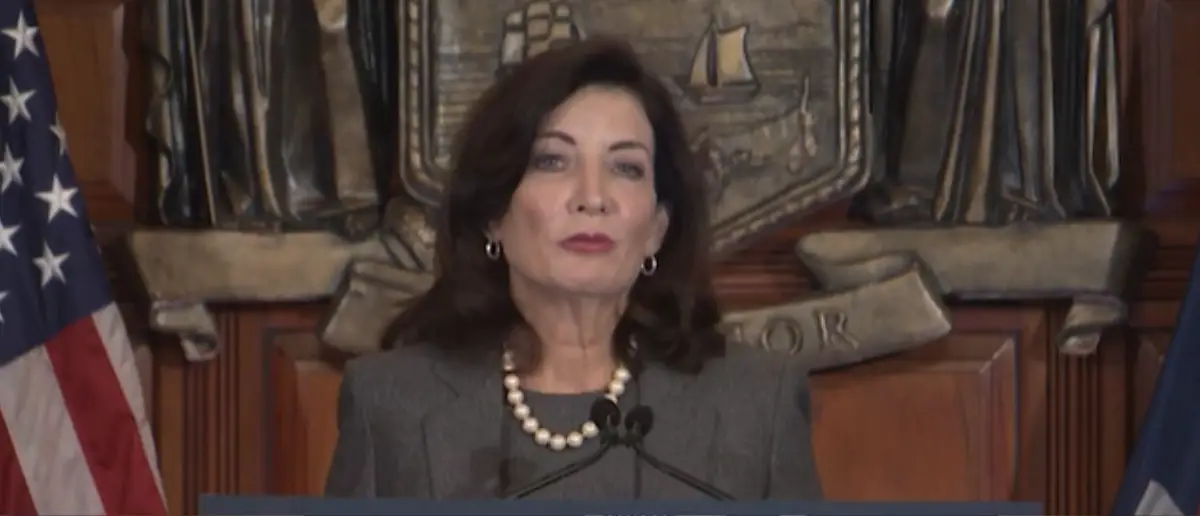 Ever since the BLM riots in 2020, the Democrats have been radio silent on law & order. Most Americans don't trust Democrats to uphold law & order at all.
And now this major Democrat just made a truly stunning admission on live TV that has all hell breaking loose.
Back in the summer of 2020, when the BLM riots over the death of George Floyd were ravaging cities all across the country, Democrats simply refused to condemn any of it.
And not just small-time, no-name Democrats either.
Democrats the likes of Maxine Waters (D-CA) and Alexandria Ocasio-Cortez (D-NY) refused to be crystal clear that they condemned the violence taking place in America's cities at the hands of BLM.
And of course, you can leave it to the media to downplay the riots, with CNN describing the riots as "mostly peaceful."
This has led to the eroding trust that Americans have with government officials to uphold the rule of law above all else.
In a recent debate between New York's Democrat Governor Kathy Hochul and her Republican opponent Lee Zeldin, law & order came up for discussion because of how important it's been for Americans as of late.
Zeldin pressed Hochul on crime, saying that while he would declare a crime emergency on day one in office Hochul has not been willing to call for more criminals to be locked up.
At one point, Zeldin pointed out that halfway through the debate, Hochul still hadn't committed to locking criminals up for their crimes.
In response, Hochul said, "I don't know why that's so important to you."
"Different priorities that I'm hearing from people right now, they're not being represented from this governor who still to this moment, what are we, halfway through the debate?" Zeldin said during the debate.
"She still hasn't talked about locking up anyone committing any crimes."
"Anyone who commits a crime, under our laws, especially with the changes made to bail, has consequences," Hochul replied.
"I don't know why that's so important to you. All I know is that we could do more."
You can watch the exchange below:
MUST WATCH…Why are Dems in trouble in NY Gov? This attitude toward crime and safety

Zeldin: She still hasn't talked about locking up anyone committing any crimes

Hochul: Anyone who commits a crime under our laws…has consequences…I don't know why that's so important to you pic.twitter.com/uO3Vkf83OC

— Jesse Hunt (@JJHunt10) October 25, 2022
Hochul's comments sound a lot like when Hillary Clinton asked "What difference does it make?" before Congress when she was being pressed on how American soldiers died in Benghazi on her watch.
That is to say that Hochul simply doesn't care about law & order at all, which is a sad truth that applies to most of the Democrat Party today.
They don't want any consequences for crimes that shouldn't be controversial like illegally crossing the southern border.
This does not bode well for the Democrats in the future either. Polls show that Republicans are crushing Democrats on the issue of law & order, with most Americans simply not trusting Democrats to hold criminals accountable.
Stay tuned to the DC Daily Journal.