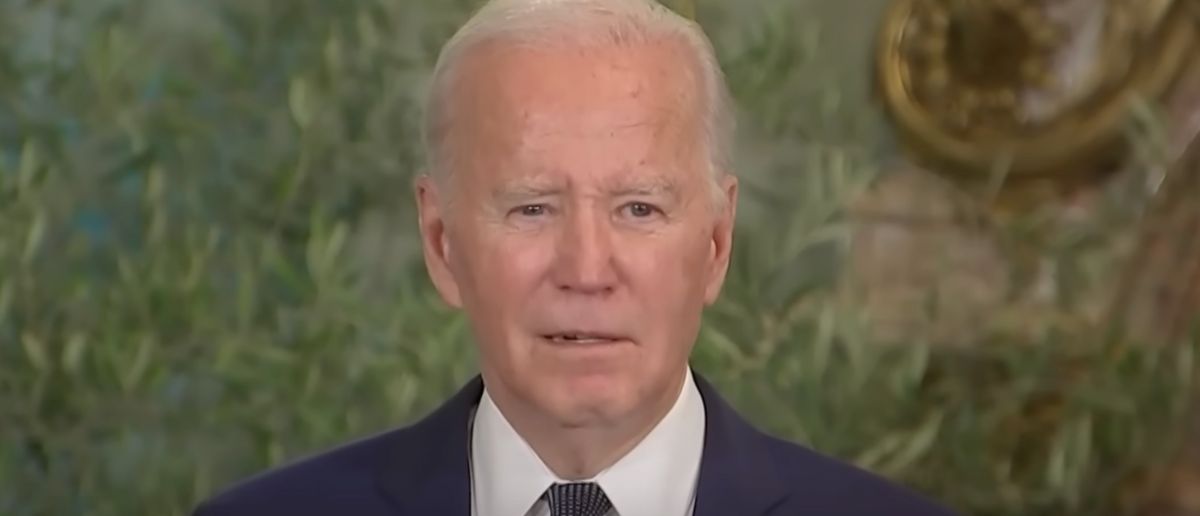 Biden's fitness to serve has been up in the air for years. This is the proof we've been waiting for.
And this video of Joe Biden sent the White House into pure panic.
No one ever accused Joe Biden of having grace or tact.
Even back in the Obama administration, he was known for his constant gaffes and hot mic moments.
But now it's almost like a compulsion with this guy.
When President Biden referred to China's President Xi Jinping as a "dictator" on Wednesday, Secretary of State Antony Blinken appeared to wince and shake his head, potentially upending months of laborious diplomacy to restore relations between the two countries.
When Biden declared Xi "is a dictator in the sense that he is the guy who runs the country that is a communist country… based on a form of government different than ours" during a solo press conference, Blinken, 61, physically recoiled and looked to shake his head and fidget with his hands.
Secretary Blinken's @ABlinken desperate body language after @POTUS President Biden – after his long-searched meeting with his 🇨🇳 counterpart! – called President Xi a dictator is priceless. Twelve months of hard work & diplomacy thrown in the toilet with a simple word. WTF 🤦‍♂️ https://t.co/erhpTcfMqL

— Marco Carnelos (@MarcoCarnelos) November 16, 2023
The crude remark came shortly after Biden, 80, met with Xi for four hours in San Francisco ahead of the Asia-Pacific Economic Cooperation (APEC) summit – the two leaders' first face-to-face meeting in a year.
Former Italian ambassador Marco Carnelos took to X to criticize Blinken's "desperate body language" in response to Biden's remarks.
"Twelve months of hard work & diplomacy thrown in the toilet with a simple word. WTF," he wrote, followed by the face-palm emoji.
"Watch Tony Blinken's body language when Biden says he thinks Xi is a dictator," NBC News' Ginger Gibson chimed in.
"It's like you can hear him sucking in his breath."
Citizen Free Press, a conservative news outlet, stated that "Blinken looked like he wanted to crawl into a hole when Biden said Xi is a dictator."
Blinken is still dealing with the consequences from Biden referring to Xi as a tyrant in June, which elicited an admonishing response from the Chinese government.
Since the backlash from former House Speaker Nancy Pelosi's travel to Taiwan in August 2022 and the issue over the purported Chinese spy balloon in February, the U.S. and China have been slowly mending relations.
Biden mainly praised Xi's meeting with reporters on Wednesday, saying that the Chinese president promised to limit the export of pill presses and dangerous fentanyl-related substances.
The summit also led in an agreement between China and the U.S. to restore military-to-military communications — however Xi, 70, warned Biden that the U.S. "turning their back" on China is "not an option."
The U.S. State Department did not immediately respond to a request for comment from The Washington Post.
Stay tuned to the DC Daily Journal.