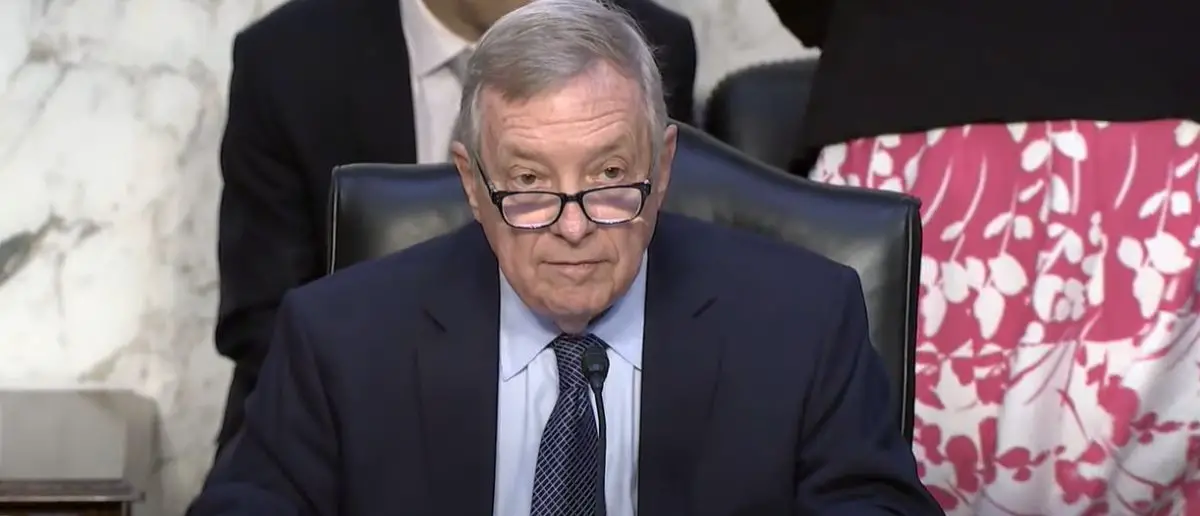 A number of U.S. Senators have been in the hospital with health issues. Yet another has suffered the same fate.
Because this top U.S. Senator has suddenly fallen ill and forced to leave office.
Just this year, we've seen a handful of U.S. Senators unable to fulfill their duties as they face severe health issues that threaten their ability to continue their political careers.
Democrat Senator Dianne Feinstein was out of commission for almost three months and when she came back, she certainly didn't look good at all.
The first images of Sen. Dianne Feinstein, returning to the US Senate for the first time in nearly three months. pic.twitter.com/mYVka3zvL6

— Gary Grumbach (@GaryGrumbach) May 10, 2023
Democrat Senator John Fetterman has also been in and out of his Senate office as he's been dealing with major effects of his stroke from before he was elected.
Fetterman has also faced some criticism for his seemingly inability to carry out his job well with his continued mental processing issues that also come from his stroke.
Pennsylvania Sen. John Fetterman returned to the Senate on Monday, two months after having sought inpatient treatment for clinical depression. pic.twitter.com/Kvs8DOKLui

— The Associated Press (@AP) April 18, 2023
Now another Democrat Senator is going to be away from the office for some time has he faces illness.
Dick Durbin (D-IL) took to Twitter this weekend to tell everyone that he had "tested positive for COVID-19" and that he would be missing office work.
This is the third time that Durbin has tested positive for COVID-19 in the last 12 months.
Unfortunately, I tested positive for COVID-19 today. I'm disappointed to have to miss critical work on the Senate's NDAA this week in Washington.
Consistent with CDC guidelines, I'll quarantine at home and follow the advice of my doctor while I work remotely.

— Senator Dick Durbin (@SenatorDurbin) July 24, 2023
He just tested positive for COVID-19 back in March of this year and was forced to stay away from the office work then.
This morning, I tested positive for COVID-19. Thankfully, I am fully vaccinated and boosted and only experiencing minor symptoms. I will quarantine consistent with CDC guidelines and follow advice from my doctor while I continue to work remotely.

— Senator Dick Durbin (@SenatorDurbin) March 19, 2023
He also tested positive back in late July of 2022 and missed work time then as well.
Our question for Dick Durbin is this: what in the world are you doing that you are getting COVID-19 every few months?
Also, why aren't his COVID-19 vaccinations doing anything to help prevent him from falling ill to the same virus over and over and over again?
He literally just had COVID-19 all of four months ago. The CDC themselves says that getting COVID-19 twice within the same six months period is incredibly unlikely.
Somehow this guy is getting it like clockwork. And, according to the CDC, that's not good for someone his age.
It's examples like these that make people really question the narrative that they are being sold by the federal government and the "medical experts."
Disclaimer so that we don't get shut down by the Big Tech, Orwellian overlords: We are not giving you any medical advice about COVID-19 whatsoever.
Stay tuned to the DC Daily Journal.