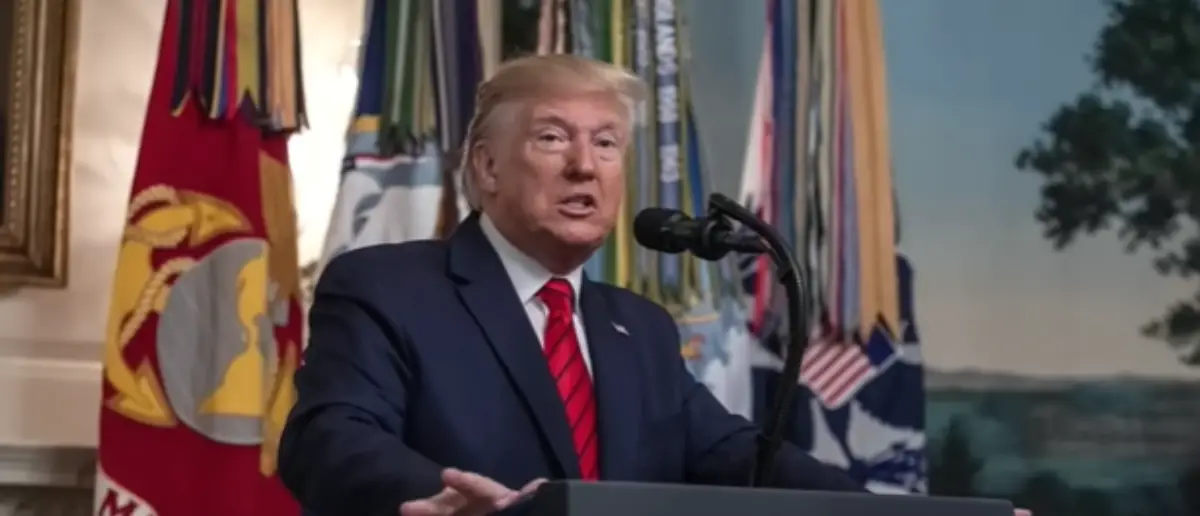 Joe Biden just keeps stepping in it. He's proven to be the most incompetent President since Carter.
His presidency has been plagued with one disaster after another, including rampant inflation, energy crises, and supply shortages. And Trump just dropped this one bombshell that left Biden seeing red.
It's been one year since President Biden's disastrous exit strategy in Afghanistan.
Thanks to his leadership, the Taliban is in complete control of the country.
And former President Trump isn't letting Biden forget it.
Trump took to his Truth Social account calling the Taliban takeover "the most embarrassing, incompetent, and humiliating even in the history of the United States."
"Not the fact that we left, I was the one that got our soldier count down to 2 thousand in preparation for leaving," Trump continued, "but the way we left, taking the military out first, 13 dead soldiers (with many badly injured), leaving many Americans behind, and giving the enemy over 85 Billion Dollars worth of the best military equipment in the world. So Sad!"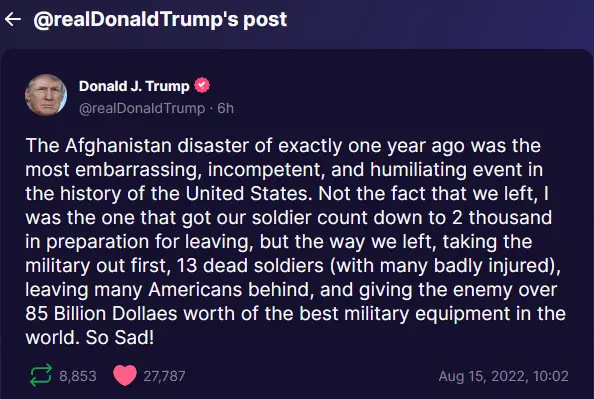 Over a dozen Americans lost their lives in the withdrawal, and now Afghans are suffering untold horrors at the hands of their Islamic fundamentalist overlords.
As Fox News reports:
"The United Nations now estimates 97% of Afghans are at risk of falling below the poverty line."
Not only that, but more than one million children under the age of are malnourished and women aren't even allowed to be outside at night alone.
Of course, President Biden will never admit to his failure – he'd rather place the blame on President Trump.
But with a disapproval rating of 55.2%, it's safe to say that gambit has failed.
And with Americans being crushed by record inflation, this November is shaping up to be a bloodbath for Joe Biden and the Democrat Party.