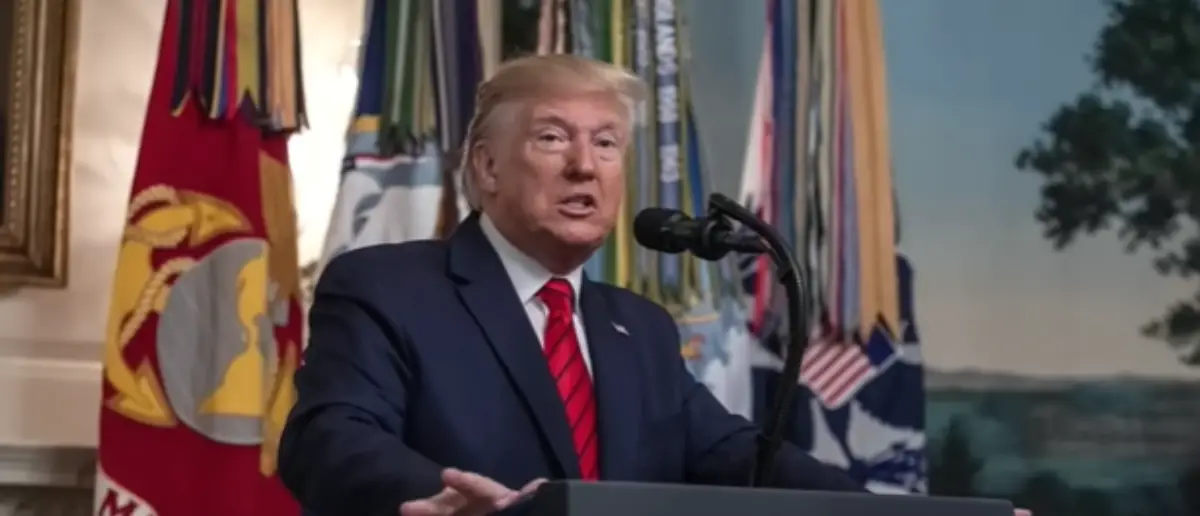 President Biden's America has basically become a banana republic. And it's only getting worse.
But Donald Trump has exposed Biden's sinister plot for the future of America.
For good reason, the Donald Trump indictment trial has been on the forefront of much of the political discourse for the past few weeks.
It's obvious that Democrats are hoping to basically kill Donald Trump's chances of winning the Oval Office back by killing Trump's campaign by a thousand cuts.
But there's something much more sinister at foot, according to Donald Trump.
Donald Trump always tells his supporters that the federal government and the corrupt politicians aren't just going after him, but that they are trying to go after the American people but he is in the way.
In a recent speech on the day of his arrest, Trump explained more of just how dangerous the ideas of the corrupt federal government behind the "leadership" of Joe Biden is and how he is planning to turn America into something completely unrecognizable.
He started out explaining that his arrest is simply about getting him out of the 2024 picture and to "steal" the election.
"This is called election interference and yet another attempt to rig and steal a presidential election," Trump said of his indictment and arrest.
"More importantly, it's a political persecution, like something straight out of a fascist or communist nation," he added.
Trump then called Joe Biden the "most corrupt president" in all of America's history, a serious charge that he made clear in no uncertain terms.
"This day will go down in infamy and Joe Biden will forever be remembered as not only the most corrupt president in the history of our country…" he continued.
But he further explained how the ultimate goal for Biden and his "thugs" and "Marxists" is to completely destroy American democracy.
"…but perhaps even more importantly, the president who — together with the band of his closest thugs, misfits and Marxists — tried to destroy American democracy."
Donald Trump, as to be expected, plead not guilty to all 37 charges that were brought against him in court and explained to his audience why he believes he is guilty.
"Under the Presidential Records Act, which is civil, not criminal, I had every right to have these documents," Trump explained.
Trump explained that Bill Clinton was never met with any charges after he kept secret White House tapes in a drawer for his socks, arguing that the laws are not being applied fairly.
"Not only was Bill Clinton never even considered for criminal prosecution based on the tapes he took, but when he was sued for them, he won the case," Trump said.
In Trump's opinion, the reason this is all happening to Trump is because he's trying to get in the way of the Marxists and the globalists that he has become enemy number one to since he won his first term back in 2016.
"They want to silence me because I will never let them silence you," Trump concluded in his speech on Tuesday.
Stay tuned to the DC Daily Journal.