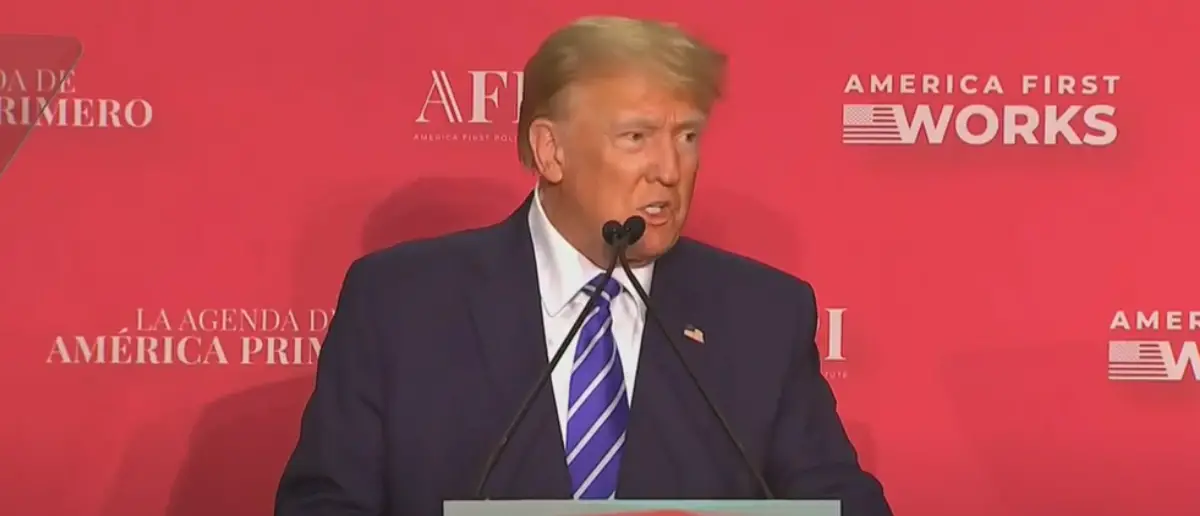 The Trump indictment trials are now well underway. But the trial was just handed a curveball.
Because the Trump indictment prosecutors have been smacked with game-changing news.
Special Counsel Jack Smith's decision to charge Donald Trump with over 30 accounts of federal crimes stunned Americans everywhere.
Now Americans await to see what happens with the trial that is still going to be some months away.
The federal prosecutors might have their hands cuffed in their case against Donald Trump, though.
That's because of what a U.S. House Republican just called for with regards to Jack Smith and the indictment investigation.
House Republican Marjorie Taylor Greene (R-GA) took to Twitter recently to call for the defunding of Special Counsel Jack Smith's entire office and the entire investigation into Donald Trump.
She also called on her fellow Republicans to follow her lead.
The way she wants to accomplish defunding the Smith office and the federal prosecutors is to reject any federal monies appropriations law that includes funding for those items.
"This morning, I'm writing an appropriations rider to DEFUND Special Counsel Jack Smith's office and entire investigation," Greene said on Twitter.
"I will not vote for ANY appropriations bill to fund the weaponization of government," she continued before adding that she hopes "every one of my Republican colleagues will join" her.
Sources close to Congress have shared with the media that she believes the Trump indictments are an example of the Biden administration weaponizing the government against its political opposition.
"We cannot allow the government to be weaponized for political purposes. I'd also like to ask all of my colleagues to join me in this effort. We have to use the power of appropriations to stop the weaponization of government, especially in light that we know that there are others who are guilty of true crimes," she's quoted as saying this week.
Marjorie Taylor Greene has long been a staunch defender of Donald Trump, so no one was expecting any less than full-throated support for Trump during these indictment trials.
She represents her district and that's what her district likes to hear.
Some other Republicans in Congress have not been quite so quick to defend Donald Trump at this time.
The U.S. Senate GOP members have been particularly quiet with some exception like the Senator from Texas, Ted Cruz and the Senator from Utah, Mike Lee.
Those two top Republican Senate leaders agree with Greene that the indictments of Trump are obviously politically motivated as most Americans do as well.
Polls show that a majority of Americans believe that the Trump indictments are politically motivated and that he's being treated unfairly.
It will be interesting to see to what degree Congressional Republicans get involved overall and potentially hamper the prosecutions ability to further harass Donald Trump.
Stay tuned to the DC Daily Journal.