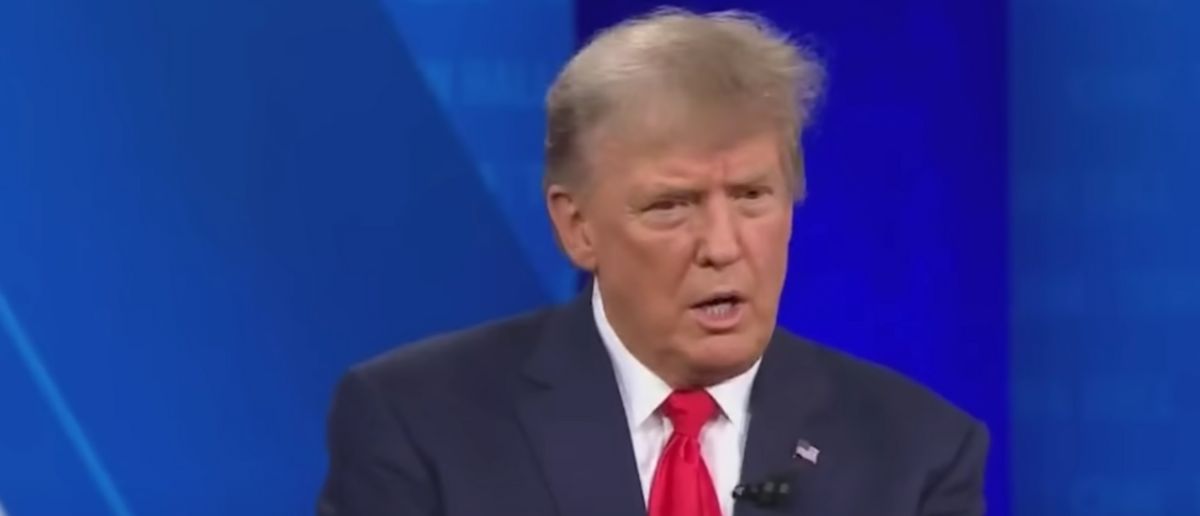 As the frontrunner for the Republican nomination, Trump had a major decision to make. Now he's telling all.
And Trump made a VP announcement that is sending the Republican Party into chaos.
Former President Donald Trump said in an interview aired Sunday that he "likes the concept" of a female running mate, his first comment on a subject that has spurred early bidding among some of the women who could be on his shortlist.
"Are you leaning toward a woman?" NBC's Kristen Welker inquired on Meet the Press.
"I like the concept, but we're going to pick the best person," Trump answered.
"But I do like the concept, yes."
"But I really don't think it's time" to seriously consider running mates, he went on. "I want to win."
Several Republican women have been touted as prospective partners if Trump wins the Republican nomination, including South Dakota Gov. Kristi Noem, Arkansas Gov. Sarah Huckabee Sanders, and former Arizona gubernatorial candidate Kari Lake.
In the interview, taped Thursday — the day before reports of an affair between the married governor and veteran Trump advisor Corey Lewandowski surfaced — the former president singled out Noem, who endorsed him at a rowdy Rapid City rally last week, for special praise.
"She's been a great governor," Trump said of Noem.
"She gave me a very full-throated endorsement, a beautiful endorsement actually … certainly she'd be one of the people I'd consider, or for something else maybe."
Trump Says @KristiNoem Is One of the People He'd Consider as VP pic.twitter.com/VH7K8yGrCK

— Sean Hannity 🇺🇸 (@seanhannity) September 18, 2023
Noem, for her part, dubbed Trump "the fighter that our country needs" last Friday.
"I will do everything I can to help him win and save this country," she said.
Huckabee Sanders, who served as Trump's press secretary until becoming Arkansas governor in 2022 and remains a close supporter, has been named to various analysts' short lists of potential vice presidents.
Meanwhile, Lake, who lost her 2022 election and lost a court battle to have the results overturned, has been a regular advocate for Trump during his primary campaign.
Now, some people may look at this as playing the same game as the Left.
To a point, they would be right.
But the difference is that Democrats constantly level accusations against Republicans that they are misogynists and racists.
Finding a highly qualified Republican woman, and there are plenty like Governor Noem, would cut that attack off at the roots.
And when they're forced to fight on the merits of their ideas, the Left loses every time.
Stay tuned to the DC Daily Journal.