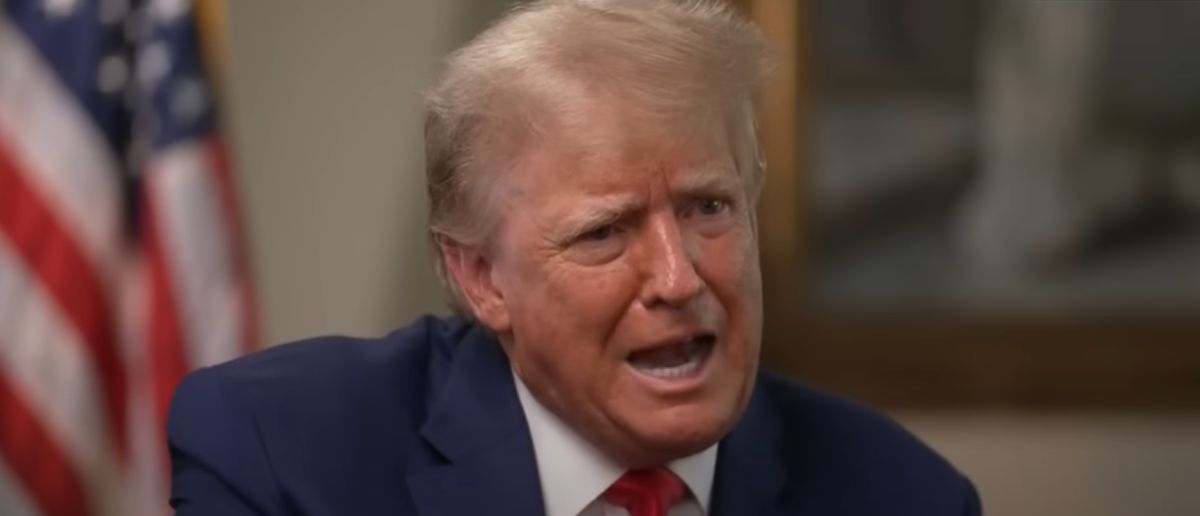 Donald Trump has already been arrested twice this year. His legal battles are piling up.
And now Trump is going to be arrested yet again for this shocking reason.
A few weeks ago, rumors started to fly around that the Special Counsel Jack Smith would be preparing more charges to be brought against former President Donald Trump.
Jack Smith has already brought charges against Donald Trump for allegations against Trump that he mishandled classified federal documents on multiple occasions and in multiple ways.
That trial is expected to get started in August, though that is subject to change.
But now Jack Smith is preparing to bring more charges against Trump, this time over allegations that Trump tried to overturn the results of the 2020 election.
Donald Trump took to his Truth Social account to tell everyone that he expects to be arrested over the events that took place on January 6, 2021.
"Wow! On Sunday night, while I was with my family,y having just arrived from the Turning Point event in Florida, where I won the Straw Poll against all other Republican candidates with 85.7%, with all the polls showing me leading in the Republican primary by very substantial numbers… HORRIFYING NEWS for our Country was given to me by my attorneys," Trump said in a statement posted to his Truth Social account.
He said that he received word from a letter that indicated he's the target for a January 6 Grand Jury investigation and that he will likely be arrested.
"Jack Smith, the prosecutor with Joe Biden's DOJ, sent a letter… stating that I am a TARGET of the January 6th Grand Jury investigation, and giving me a very short 4 days to report to the Grand Jury, which almost always mean an Arrest and Indictment," he continued.
Trump continued on in his statement saying that this is an attempt of Joe Biden to weaponize the federal government against his top opponent, Trump himself.
"THIS WITCH HUNT IS ALL ABOUT ELECTION INTERFERENCE AND A COMPLETE AND TOTAL POLITICAL WEAPONIZATION OF LAW ENFORCEMENT!"
In another Truth Social post, Trump doubled down on calling this an election interference attempt on the part of Jack Smith and Joe Biden.
"WITCH HUNT!!! CROOKED JOE BIDEN & HIS INJUSTICE DEPARTMENT WANT TO INDICT & ARREST HIS PRESUMED POLITICAL OPPONENT (ME!), WHO IS LEADING HIM IN THE POLLS IN THE UPCOMING PRESIDENTIAL ELECTION OF 2024. SUCH A THING HAS NEVER HAPPENED IN OUR COUNTRY BEFORE…AND IN THE MIDDLE OF THE CAMPAIGN??? ELECTION INTERFERENCE & PROSECUTORIAL MISCONDUCT!!!"
Multiple outlets have also noted that there are multiple individuals who have given behind-closed-doors interviews with Jack Smith's investigation who will not be facing any charges.
Rudy Guliani, for example, had an interview with the Jack Smith investigation a few weeks ago but is not expected to be charged at all.
JUST IN: Rudy Giuliani has NOT received a target letter in 1/6 probe, his lawyer tells me. As CNN previously reported, Rudy, did a voluntary interview with Special Counsel investigators several weeks back. His lawyer does not expect him to be charged.

— Paula Reid (@PaulaReidCNN) July 18, 2023
Some Republicans have been coming out in support of Donald Trump in varying degrees.
Ron DeSantis has said that while he believes Trump could have tried to deter violence on January 6 a little better, he also believes that trying to charge him with a crime is a step too far.
Another Republican candidate, Vivek Ramaswamy, says that it's a "mistake" to argue that Trump was "responsible" for the events that took place on January 6.
Be sure to stay tuned to the DC Daily Journal for updates on this new Trump indictment.