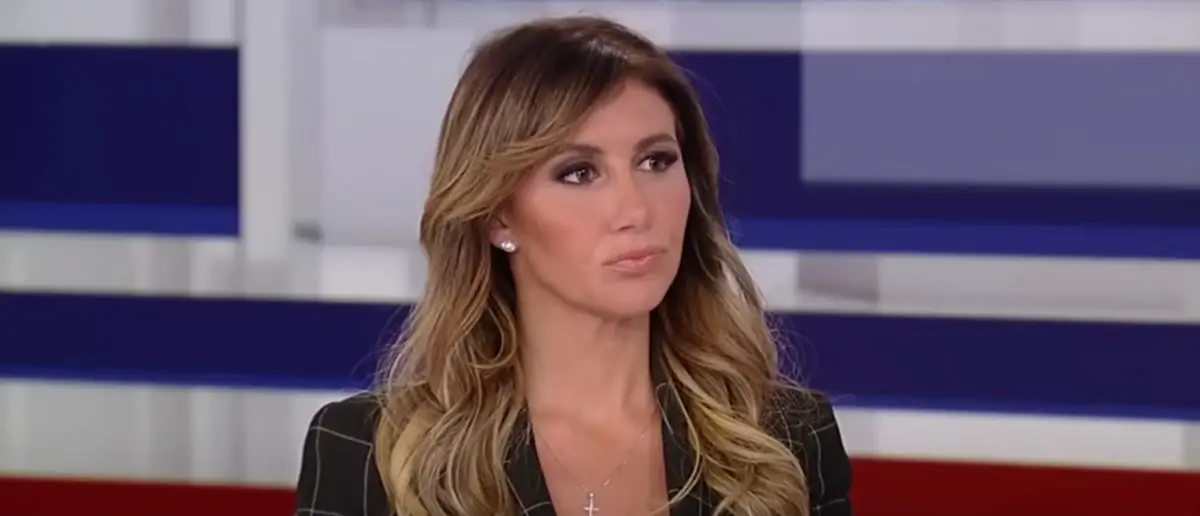 The Trump legal cases are now well underway. And it's clear that Trump is fighting back with everything he's got.
Because Donald Trump's lawyer embarrassed the court judge with these six words.
Trump's lawyer, Alina Habba, slammed the Manhattan court presiding over the civil fraud lawsuit launched by New York Attorney General Letitia James versus former President Donald Trump.
According to the New York Post, Supreme Court Justice Arthur Engoron got visibly upset with Trump during Monday's trial when the latter gave lengthy replies to questions posed by Kevin Wallace from the New York Attorney General's office.
Engoron reportedly said to Trump's lawyer Chris Kise, "I beseech you to control him if you can," as reported by Hugo Lowell of The Guardian. "If you can't, I will. I will excuse him and draw every negative inference that I can."
Trump lawyer Habba jumped up and instructed the court that Wallace should be more detailed in his inquiries if he wanted better answers.
The judge then yelled at her, "Sit down!"
After hearing this, Trump said, "Very very unfair trial and I hope the public is watching."
NOW: Justice Engoron is clearly very frustrated with Trump — tells his lawyer Chris Kise to control his client as he testifies: "I beseech you to control him if you can. If you can't, I will. I will excuse him and draw every negative inference that I can."

— Hugo Lowell (@hugolowell) November 6, 2023
After the trial, Habba told reporters outside the courthouse, "I was told to sit down today. I was yelled at, and I've had a judge who is unhinged slamming a table … Let me be very clear, I don't tolerate that in my life. I'm not going to tolerate it here."
Habba said that political affiliation was irrelevant if nothing was done to end corruption in the courts. "If we don't stop corruption in courtrooms where attorneys are gagged, where attorneys are not allowed to say what they need to say to protect their clients' interests, it doesn't matter what your politics are," she stated.
BREAKING: Trump attorney Alina Habba (@AlinaHabba) explodes, describes the hellish atmosphere in Judge Arthur Engoron's courtroom today, says she will not tolerate it, 'I was told to sit down today. I was yelled at, and I've had a judge who is unhinged slamming a table. I don't… pic.twitter.com/vP23RyXgA7

— Simon Ateba (@simonateba) November 6, 2023
"The judge can tell me to sit down and he can try and shorten my client's testimony, but it is loud and clear they've got nothing. They've got nothing but their politics," Habba said.
She further stated the reason Engoron doesn't want Trump to provide lengthier responses is because he doesn't want the complete truth going out.
"The judge doesn't like it when President Trump explains what actually happened because it's not good for his narrative," Habba remarked.
'FULFILLS THE NARRATIVE': Judge in Trump civil fraud trial seen smiling as former president's case gets underway. Follow live updates and developing details. https://t.co/chPB8sgKLh pic.twitter.com/puCG0T53L1

— Fox News (@FoxNews) October 2, 2023
Summary judgment is a type of ruling made by a judge before a trial ever takes place. In this case, in September, Judge Engoron found that Trump and the Trump Organization were guilty of fraud against lenders and insurers by exaggerating the worth of the company's properties.
The judge is currently conducting a non-jury trial to determine what punishments he will hand down to the Trump Organization and the former president.
James is demanding that Trump and his corporation pay $250 million in fines and be barred from conducting business in the entire state of New York.
When Trump left the courthouse on Monday after testifying, he was thrilled to hear that Engoron had agreed that the statute of limitations had expired on several of the claims presented by James.
"Well, I think that was very good," he remarked. "That last five minutes was outstanding because the judge essentially conceded that the statute of limitations that we won at the court of appeals is in effect. Therefore, about 80 percent of the case is over."
Donald Trump's lawyer, Clifford Robert, elaborated, stating, "So based on the judge's comments at the end of the hearing at the end of the trial today, it would appear that he is agreeing that all of the transactions that closed prior to 2014 are now out of the case."
According to the New York Post, an appeals court determined in June that the case's statute of limitations is the year 2014.
James is suing the Trump Organization for allegedly falsely reporting financial results from 2011 to 2021.
"There's no case here. There are no victims. The banks aren't a victim. The insurance companies aren't a victim. Everybody got paid," Trump said.
Stay tuned to the DC Daily Journal.