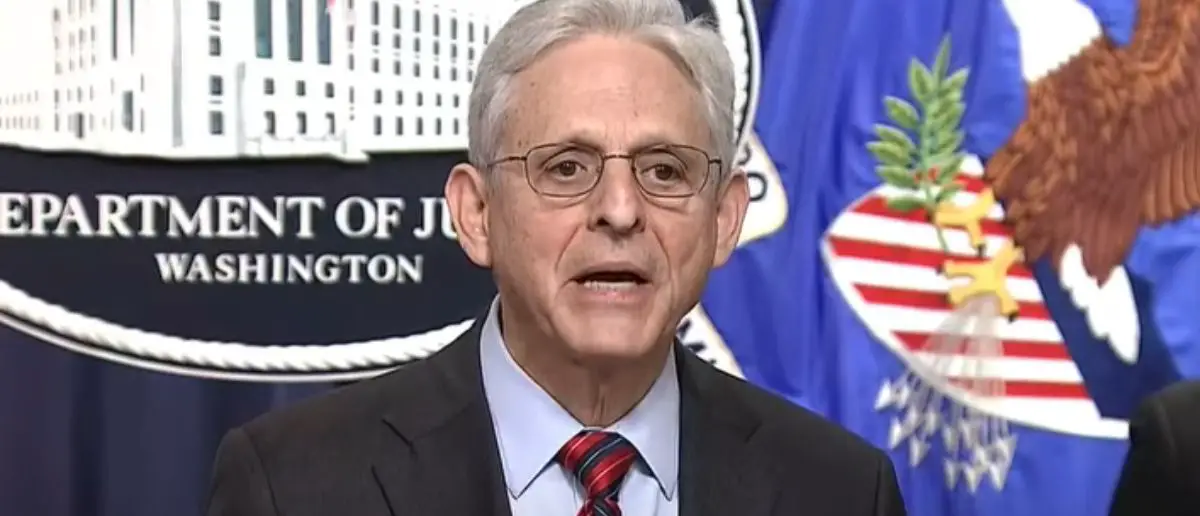 Biden's DOJ has been waging a war on Donald Trump and his supporters. Merrick Garland is the man behind it all.
But Trump's lawyers have sent Merrick Garland a letter with one important demand.
It's obvious to just about everyone that the Biden White House, DOJ, and FBI have been using their power in the executive branch of the federal government to attack their political enemies.
The House Republicans have been highlighting this and exposing it in their investigations on Biden's abuse and weaponization of the federal government.
A perfect example of this has been the way Donald Trump has been treated by the FBI and the DOJ in recent months, specifically with regard to the classified document investigation that stemmed from the Mar-a-Lago raid.
The DOJ appointed special counsel Jack Smith to the case, but the Trump Corner is extremely upset with the way Jack Smith is conducting himself in the case.
On Tuesday, Donald Trump's legal team requested a meeting with Attorney General Merrick Garland to discuss their concerns about special counsel Jack Smith's handling of the Department of Justice's investigations into the former president.
Garland nominated Smith to lead the investigations into Trump's alleged attempts to overturn the results of the 2020 presidential election and his handling of confidential information at his Mar-a-Lago home in Florida.
John Rowley III and James Trusty stated in a letter to Garland dated Tuesday that they are defending the former president "in the investigation currently being conducted by the Special Counsel's Office."
They stated, "President Trump is being treated unfairly, unlike President Biden, his son Hunter, and the Biden family."
"No President of the United States has ever, in the history of our country, been baselessly investigated in such an outrageous and unlawful fashion," their letter reads.
"We request a meeting at your earliest convenience to discuss the ongoing injustice being perpetrated by your Special Counsel and his prosecutors."
It's hardly surprising to hear that Jack Smith may not be acting fairly in his investigations of the hotly debated allegations being lobbed against Trump.
The Wall Street Journal has recently noted that Jack Smith is wrapping up his investigations and will reach conclusions in the coming weeks.
If the DOJ tries to convict Trump of some crime for allegedly mishandling classified documents at his Mar-a-Lago home, you can be sure that he will take this to court.
Such a high-level case would almost certainly need to be handled by the Supreme Court, which currently has a 6-3 conservative majority.
And three of those Justices on the bench were nominated by Donald Trump too.
Jack Smith and the DOJ have their work cut out for them no matter which way you slice it.
It seems as though the Trump legal team is trying to extend an olive branch to DOJ, maybe in an attempt to smooth this over before this gets taken to court.
Losing a major court case like this would definitely be crushing for Joe Biden and the Democrats in the 2024 election, so expect them to be very careful with whether or not they actually charge Trump with any real crime.
It could be vague conclusions that are designed to attack Trump's character and integrity, but serve as no real legal basis for them to take criminal action against Trump.
These are the games that the Democrats in the Washington, D.C. Swamp play, unfortunately.
Stay tuned to the DC Daily Journal.