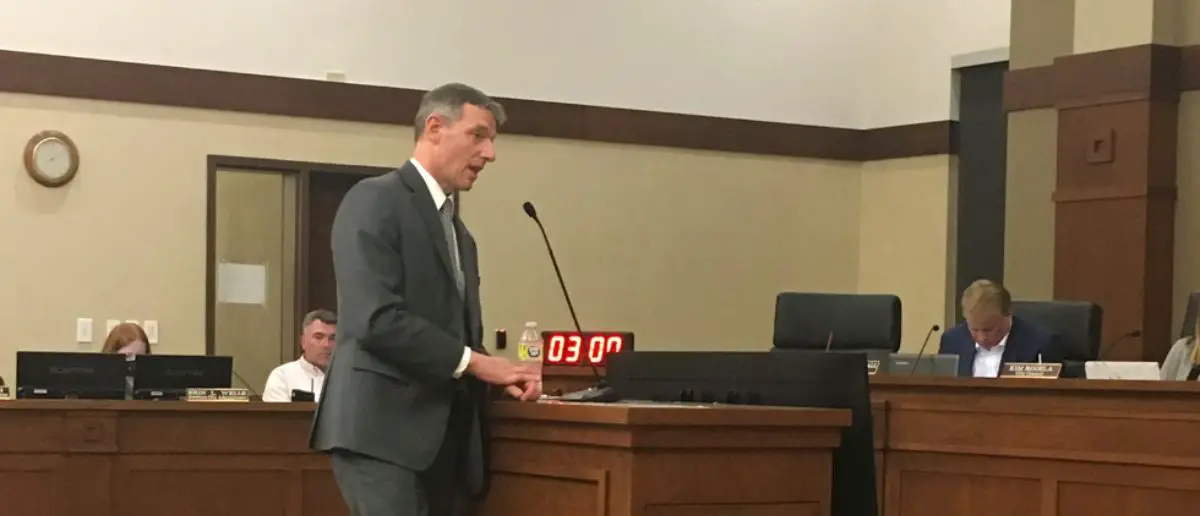 The radical Left is escalating their use of political violence. They'll stop at nothing to get what they want.
And this U.S. lawmaker was just attacked in his own home.
The violent rhetoric of the Democrats and their Left-wing mob is getting out of hand, and it's been happening for years.
Back in 2020, Black Lives Matter protesters went on a rampage that left cities burning, billions of dollars in damages, and countless lives lost.
The response by Democrats? To encourage the rioting, saying that they had no other choice.
One headlines even read "THE LEGITIMACY OF VIOLENT PROTEST: Black Lives Matter vs. the State" for all to see.
Americans shouldn't be surprised that after years of calling Republicans "enemies of democracy" or "MAGA extremists" that some on the Left would feel justified in attacking.
And now they're elevating their attacks past random citizens to elected officials.
A Utah state Republican lawmaker's home was allegedly destroyed after he sponsored legislation to prohibit children from having transgender operations.
The message was scrawled in red spray paint on State Sen. Mike Kennedy's door and read, "Fash" (abbreviation for Fascist) and "These trannies bash back." Kennedy posted about the vandalism on Facebook.
"To those who seek to use violence, vandalism, and intimidation to deter me from standing up for what is right, let me be clear: you will not succeed," he said in his post. "I will not be deterred by your cowardly actions. The recent vandalism to my family's home was not just an attack on me, but on the very principles our state stands for. We will not let fear and violence control our destiny."
Kennedy called on the citizens of Utah to "stand up and push back against radicals who seek to push their agenda in our state."
"I am more determined than ever to work with the good people of Utah to make our state a better place for all, especially our children, and I won't back down," he concluded.
According to Fox News, Kennedy sponsored "SB16, legislation that bans transgender surgeries and puberty blockers for minors," which was signed into law in January by Gov. Spencer Cox.
"Legislation similar to Utah's SB16 has been enacted in at least 11 states as part of a nationwide movement led by conservatives who say transgender medical treatments are unproven and potentially dangerous for children," Fox News added.
In a strongly worded statement, the Utah LGBTQ activist group Equality Utah, which opposed SB16, condemned the vandalism to Kennedy's home.
"We do not know who participated in this action, but we have been informed this may have been an act of retaliation for his sponsorship of SB 16. To the extent this, or any other act of violence or vandalism against our public officials, is related to LGBTQ advocacy, we want to make it clear that Equality Utah condemns these tactics in the absolute strongest terms," the group said.
"These heinous acts do not help LGBTQ Utahns. They do not advance a climate of equality," Equality Utah added.
Other LGBTQ advocates have not been as kind with senators who oppose transgender surgery on youngsters. According to Breitbart News, Montana Democrat Zooey Zephyr, a transgender guy, recently stated that limitations on transgender surgery for kids could result in "bloodshed."
"This body should be ashamed … If you vote yes on this bill and yes on these amendments I hope the next time there's an invocation, when you bow your heads in prayer, you see the blood on your hands," said Zephyr.
Stay tuned to DC Daily Journal.