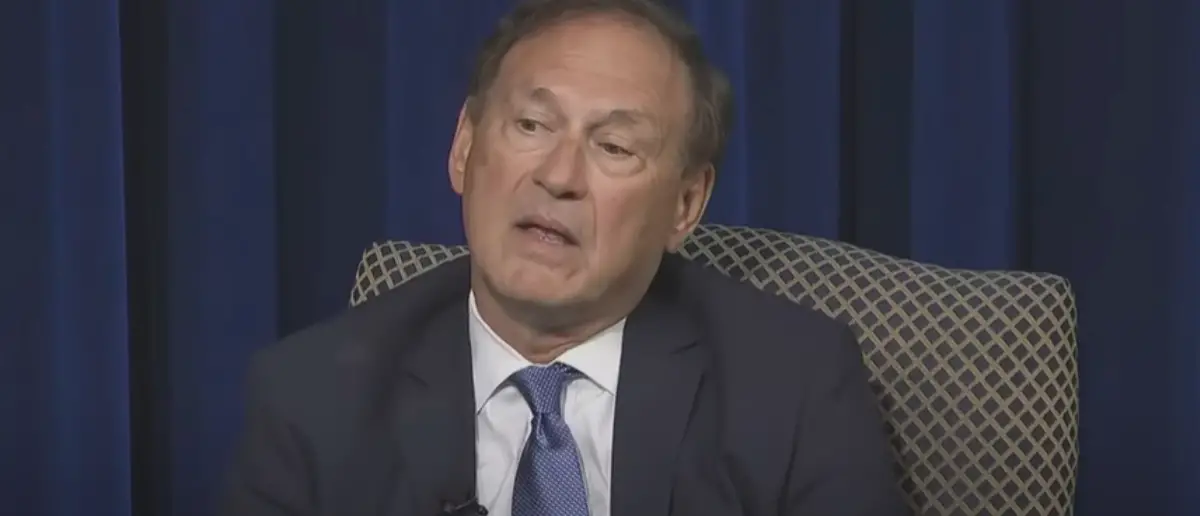 In recent months, the U.S. Supreme Court has been bombarded. The Left is desperate to beat the Highest Court into submission.
But now the U.S. Supreme Court has finally responded to a disgusting new attack.
Several hit pieces have been published by different outlets throughout the media that have targeted U.S. Supreme Court Justices for a variety of reasons recently.
Justice Clarence Thomas has faced attacks accusing him of ethics violations of all sorts — from accepting bribes from GOP politicians to playing fast and loose with pending Court opinions.
ProPublica was the publication largely behind these attacks. They said he has been "secretly" accepting gifts from Republican donors for years.
For decades, Justice Clarence Thomas has secretly accepted luxury trips from a major Republican donor, newly obtained documents and interviews show.

The extent and frequency of these apparent gifts to Thomas has no known precedent in modern SCOTUS history… 🧵👇 pic.twitter.com/ROuGuyD6r6

— ProPublica (@propublica) April 6, 2023
Though, these ethical violations were quickly disputed by the High Court.
There were growing calls from the Democrats in Congress for the Supreme Court to face new ethics restrictions and rules to be decided on by Congress.
The Supreme Court took exception to that, however, and Chief Justice John Roberts shot off a letter to Congress noting how inappropriate it would be for Congress to try to control the Supreme Court by imposing arbitrary rules on them.
Many judicial experts saw that as the Supreme Court standing in lockstep with Justice Clarence Thomas in the face of these ruthless attacks.
But now it's not just Clarence Thomas. Justice Samuel Alito is facing attacks accusing him of ethical violations as well.
The publication behind the new hit piece? You guessed it, ProPublica.
Supreme Court Justice Samuel Alito took a luxury fishing trip to Alaska with billionaire Paul Singer, whose hedge fund then had repeated business before SCOTUS over the years that followed.

Alito never disclosed the trip or recused himself from Singer's cases. (THREAD) pic.twitter.com/mVWEInOUfa

— ProPublica (@propublica) June 21, 2023
ProPublica is once again arguing that another conservative Justice has been compromised by a GOP donor and billionaire — Paul Singer.
They are saying Alito should have recused himself from a case that loosely involved the billionaire he has had a few interactions with.
Alito has gone on record to say that ProPublica is outright wrong in their estimation of the relationship he has with the GOP billionaire, saying that he's literally only met him a few times.
"I had no obligation to recuse in any of the cases that ProPublica cites," Alito wrote in a news column this week.
"ProPublica suggests that my failure to recuse in these cases created an appearance of impropriety, but that is incorrect," Alito continued.
He notes that he has only ever had small talk with Paul Singer, once involving a fishing trip that was over 15 years ago.
"My recollection is that I have spoken to Mr. Singer on no more than a handful of occasions, all of which (with the exception of small talk during a fishing trip 15 years ago) consisted of brief and casual comments at events attended by large groups," Alito added.
Then he really put the nail in the coffin of the ProPublica hit piece when he noted that Mr. Singer isn't even brought up in the case that they are talking about in the hit piece.
"Mr. Singer was not listed as a party in any of the cases listed by ProPublica," Alito made clear. "Nor did his name appear in any of the corporate disclosure statements or the certiorari petitions or briefs in opposition to certiorari."
These attacks on the conservative Justices on the court are obviously politically motivated as the radical Left are throwing a fit that they can't get their way with every single case that hits the Supreme Court.
The Supreme Court isn't putting up with any of that nonsense and will defend its integrity as much as it has to, as Alito, Thomas, and the other Justices have demonstrated.
Stay tuned to the DC Daily Journal.