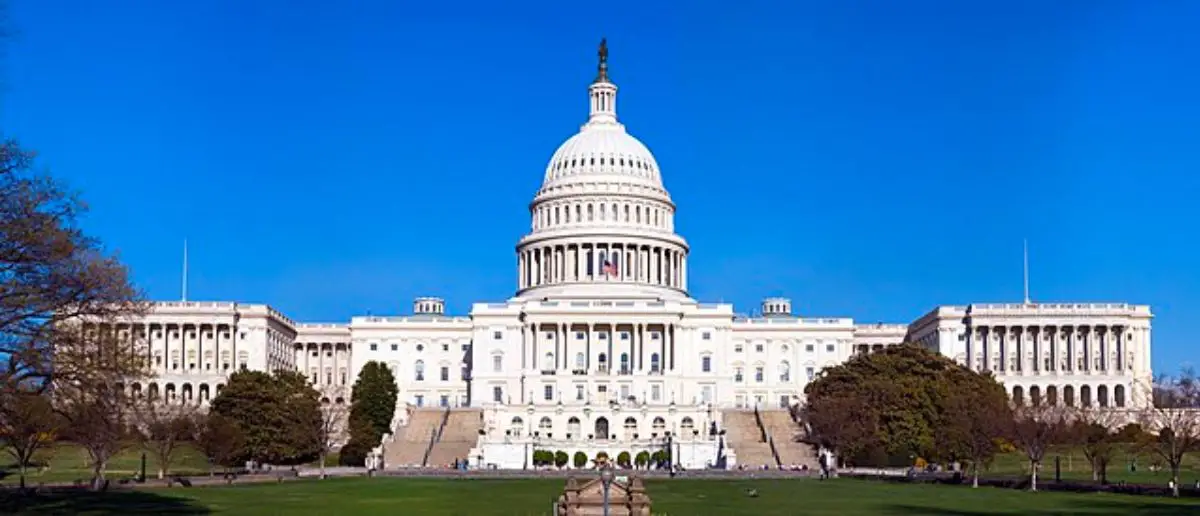 The nation's capital is one of the most guarded cities in the country. Now it's under attack.
And Washington, D.C. was rocked by multiple explosions leading to mass chaos.
Three Washington, DC, businesses were attacked early Sunday with explosive devices and a Molotov cocktail, including one just a few blocks from the US Supreme Court and Capitol Building.
The attacks happened about 15 minutes apart at a Truist Bank, a Nike store, and a Safeway grocery store, with the Nike store only a few blocks away from the government buildings.
The suspect is still on the loose as of this writing.
The first explosion happened around 4:30 a.m., when a bomb was detonated on the sidewalk near the Truist bank on the 2300 block of Washington Place.
According to authorities, another explosive device was detonated six minutes later in front of the Nike store on neighboring H Street.
The culprit arrived at the Safeway on 40th Street at 4:45 a.m., flinging a Molotov cocktail-style object through a glass, according to police.
There was no one at the establishments during the early morning hours, and there were no injuries, according to officials.
Metro police stated that the suspect was most likely attempting to hurt the companies rather than people.
Officials have not provided any additional information on the suspect or a suspected motive.
Representatives for Safeway, Nike, and Truist did not reply to requests for comment from The Washington Post.
Metro police and the Bureau of Alcohol, Tobacco, Firearms, and Explosives are investigating the matter.
The District of Columbia Police Department is paying up to $10,000 to anyone who offers information that leads to an arrest and conviction.
The ATF has also agreed to match the prize, raising the total amount for a credible tip to $20,000.
Anyone with information on the event, including video or images of the three locations hit, is invited to call Metro Police or text their tip line at 50411.
In Washington, hurling Molotov cocktails is nothing new.
A man was apprehended last year after throwing two Molotov cocktails at Capitol Police near Union Station.
On Thursday, a guy with a Jan. 6 riot warrant was apprehended near former President Barack Obama's DC home with various weapons in his car, including Molotov cocktails.
Stay tuned to the DC Daily Journal.