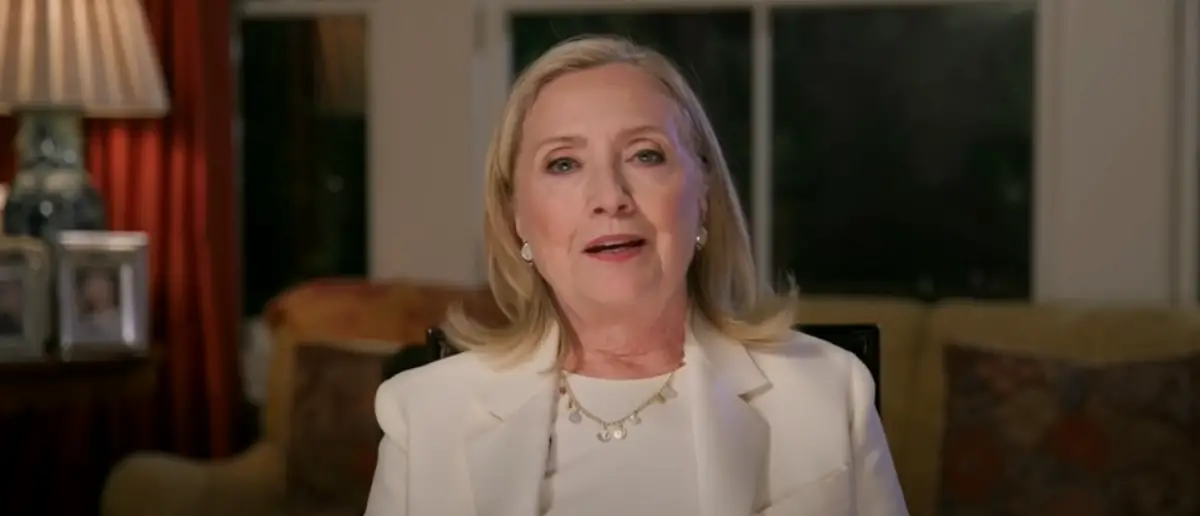 Failed Presidential candidate Hillary Clinton doesn't want her spotlight to end. She thinks she can stay relevant with enough headlines.
But what Hillary Clinton just said the DOJ should do to Donald Trump will truly stun you.
Everyone knows the Clintons are a corrupt political establishment family.
So Hillary Clinton standing out as maybe the most corrupt member of the Clintons is truly something else.
Her Benghazi and email scandals barely scratch the surface of her deceit.
Which is what makes her most recent statement about Donald Trump so ironic.
She recently took to CNN to share her opinion on the FBI-DOJ and Donald Trump fiasco going on right now.
While on CNN's "State of the Union" show, Clinton said that Trump should be charged like "any American" if there's evidence of unlawful behavior.
She argued that the "rule of law should apply to anyone."
Clinton seemingly saw how truly ironic her statement about Trump was considering she has gotten away with murder, so to speak, because she got defensive right after.
She said she answered, "every question" she's ever been asked.
CNN reports:
"He's not the president, and we do have some special exceptions for someone actually in the office. So, I do think that, just like any American, if there is evidence, that evidence should be pursued," Clinton told CNN's Dana Bash on "State of the Union."

…

"Both as secretary of state and as a private citizen, I have answered every question, I've ever been asked. I've testified for eleven hours. I've, you know, been involved in anything that was asked of me to try to answer any kind of issues. I think that's the way the system is supposed to work," Clinton said.
Hillary Clinton believes that just because she wasn't handcuffed and thrown in prison, she is completely innocent.
But the truth is, she didn't answer every question asked of her in front of Congress.
She even infamously once asked "what difference does it make?" when pressed on what led to the death of multiple Americans in the Benghazi attack.
And during Senator Rand Paul's turn to question her, when he asked about the proliferation of weapons from Libya to Turkey, she said she didn't know about that.
Hillary is acting like she's squeaky clean so she can get her comment in on the ongoing investigation with the FBI, the DOJ, and Donald Trump.
But everyone can see right through her antics.
We all know she is the most corrupt politician who held a significant position of power in the last 40 years.
Stay tuned to the DC Daily Journal.