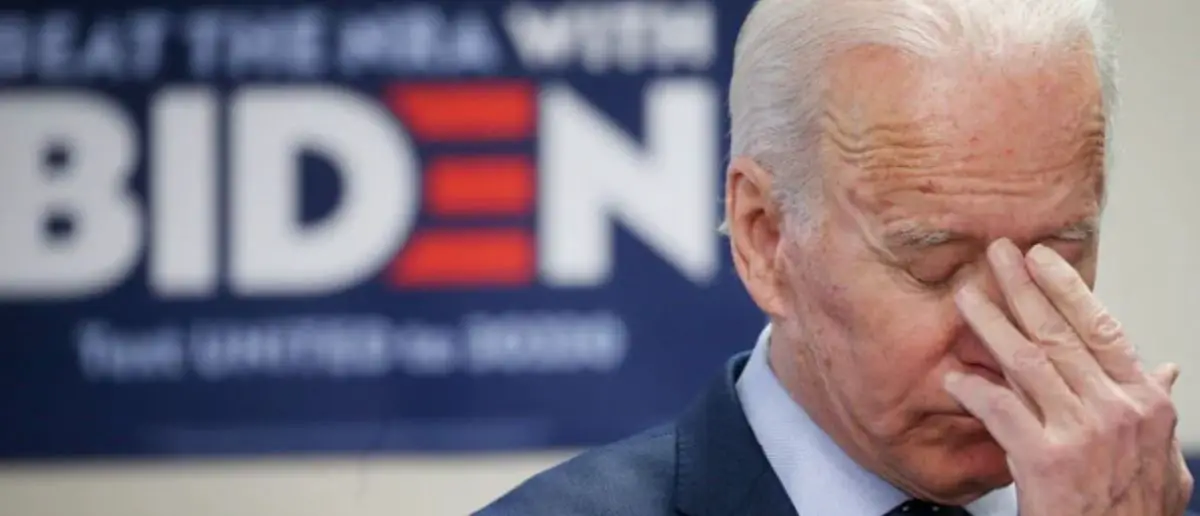 Joe Biden seemingly doesn't care about national security. He's putting Americans at risk.
And what Joe Biden let happen to a U.S. ambassador is utterly insane.
The Wall Street Journal reports that Chinese hackers broke into the email accounts of quite a few government officials, including the U.S. ambassador to China, Nicholas Burns.
Burns and Daniel Kritenbrink, the assistant secretary of state for East Asian and Pacific affairs, were among the hundreds of thousands of government emails hacked in recent hacks presumably associated with China's military and spy services.
It was revealed last week that one of the administration's more vocal critics of China, Secretary of Commerce Gina Raimondo, also had her email account hijacked. To stop the Chinese military from acquiring American technology, Raimondo and her team are working to impose export curbs on the country.
Secretary of State Antony Blinken's account did not appear to have been hacked before his trip to China last month. However, Kritenbrink led a delegation of other officials on a separate trip that paved the way for the secretary's visit and attended Blinken on his trip.
Blinken, Kritenbrink, and Burns met with high-ranking Chinese officials including Xi Jinping himself.
A preliminary examination found that no sensitive data was compromised. Hackers may have overheard sensitive discussions on U.S. policy towards China and the growing number of trips taken by Biden officials to China.
The attacks on the State and Commerce Departments were targeted and more limited in scope than those previously carried out by Russian intelligence.
Republicans have said the attacks are proof that the Biden administration should abandon efforts to improve relations with China. Many additional occurrences, such as the spy balloon and the partnership between China and Cuba, have also been cited.
Nikki Haley, a presidential candidate, called for a fresh strategy from the government after hearing the news.
"To Joe Biden, Janet Yellen, John Kerry, & all the people who think we can befriend China, pay attention," Haley tweeted. "China is not our friend. China is our enemy. It's time to wake up & start acting like it."
To Joe Biden, Janet Yellen, John Kerry, & all the people who think we can befriend China, pay attention.

China is not our friend. China is our enemy.

It's time to wake up & start acting like it. That starts by getting Joe Biden out of the White House.https://t.co/Wc36OD48Sg

— Nikki Haley (@NikkiHaley) July 20, 2023
The United States has not publicly blamed China for the strikes because it does not want to disrupt the current round of negotiations. Though, national security advisor Jake Sullivan stated during the weekend that the current administration has no reason to disbelieve Microsoft's conclusion that the attack was carried out by a Chinese organization known as Storm-0558.
While the Biden administration tries to decide if they believe China is trying to poke and prod the American government, it's apparent to everyone else that is the case.
Consider how the Chinese have intentionally aligned themselves with Russia in an obvious attempt to frustrate and complicate American foreign policy as America seeks to defend Western allies like Ukraine.
And who can forget the spy balloon that was shot down and supposedly just "went off course" according to the Chinese communists? Even the Biden administration said they didn't believe them.
So now the Chinese are caught hacking American government officials and we're supposed to believe they aren't up to something? Fat chance.
Nikki Haley isn't right about everything. She's got a dark history justifying needless wars. But she's definitely right that something has to change regarding China.
Stay tuned to the DC Daily Journal.