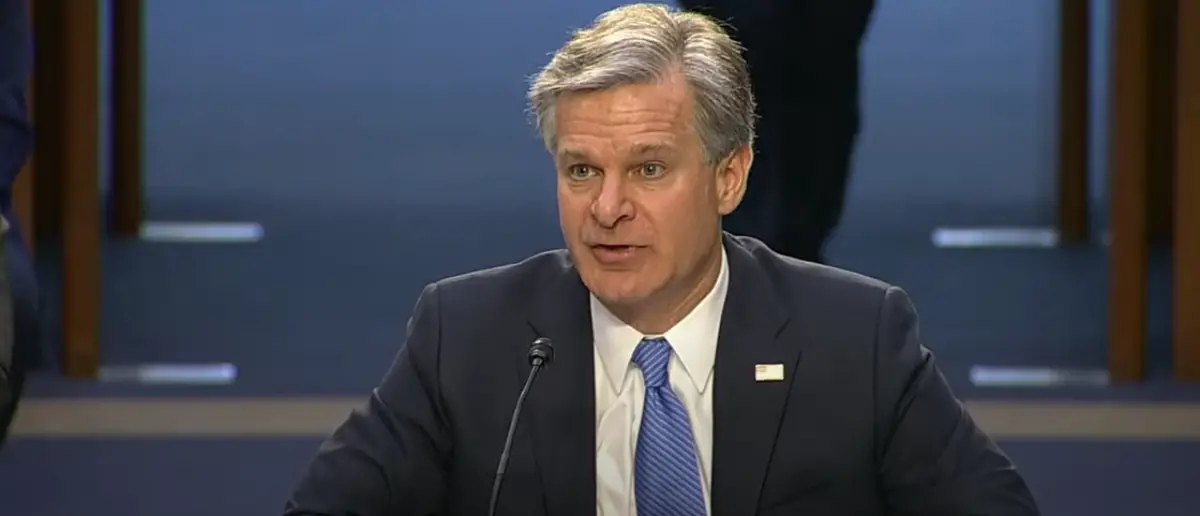 Since former president Donald Trump took office in 2016, the FBI has shown that it has become the politically motivated secret police of the Left.
It has done everything from spew Trump election collusion lies to targeting conservatives who speak out against the ruling class. And these whistleblowers just exposed the FBI for doing what everyone feared.
Corruption is nothing new to the Democrats and their political lackeys who do their bidding.
They've been growing the federal government's agencies and filling them with yes men for decades.
But, no matter how hard they try, not everyone will kowtow to their agenda.
Over a dozen whistleblowers at the FBI are the latest example of rank-and-file government employees breaking ranks to expose the Left's radical schemes.
And the allegations are so bad, House Republicans are promising to investigate should they retake power in November.
As the Washington Times reports:
Republicans, who are poised to take the majority in the lower chamber in November, say they will use their oversight power on the House Judiciary panel to hold accountable those responsible for the failings in the bureau first described in an exclusive report in Monday's editions of The Washington Times.

'These new allegations are appalling, and continue to demonstrate that the FBI's culture has gone off the rails,' Rep. Dan Bishop, North Carolina Republican, told The Washington Times. 'New FBI whistleblowers are coming forward at a rapid pace, and my Republican colleagues and I on the Judiciary committee will leave no stone unturned.'
Whistleblowers accused FBI leadership of forcing or coercing agents to sign false affidavits and fabricated terrorism statistics to boost performance metrics.
Not only that, but one whistleblower claimed FBI superiors, including FBI Director Christopher A. Wray, ignored her accusations of sexual harassment and said the bureau suffers from a 'mob-like mentality.'
"The FBI is completely out of control and its culture and structure need to change. Not only is the political bias completely out of control and disgustingly obvious, the FBI knows they will not be held accountable for their illegal behavior and misconduct," the whistleblower wrote.
It's no surprise that they raided former President Trump's Mar-a-Lago estate.
The FBI is being used for the political whims of the President Biden and his fellow Democrats who think no one will ever stop them.
But if Republicans sweep in the November elections as expected, don't be surprised to see the FBI's so-called leadership and those who enabled their abuse of power to end up in chains.
And if Donald Trump finds his way back into the White House in 2024, you can be certain he will hold everyone accountable for violating his constitutional rights just to score a political "win."