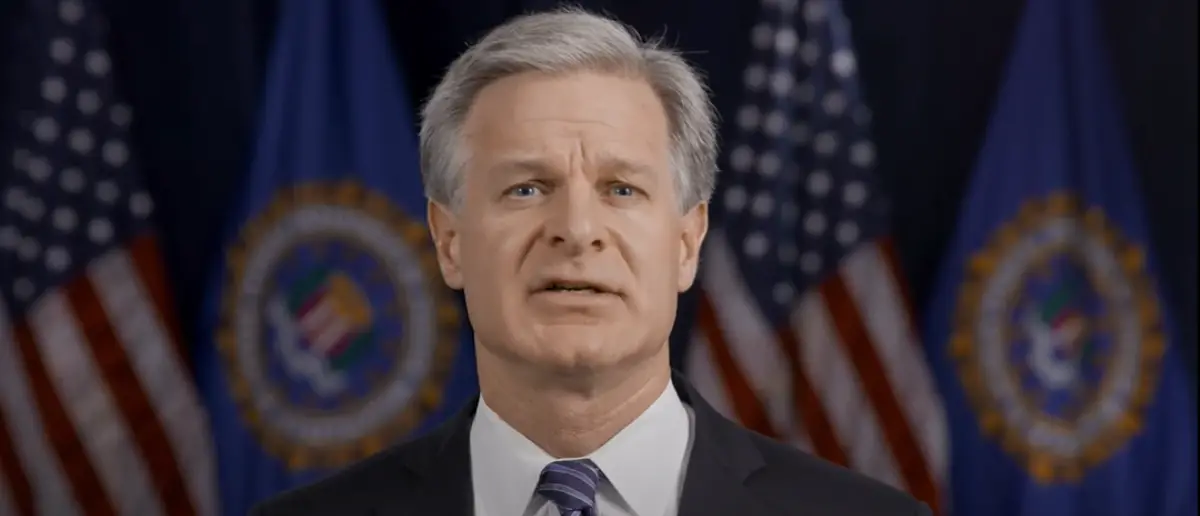 The FBI has completely shattered anyone's trust in its ability to remain independent in just a few months. They can't stand conservatives or anything they stand for.
And whistleblowers just blasted the FBI for breaking this law.
The FBI has been wrapped up in so many scandals over the past months that it isn't even surprising that there should be another one.
They've made it clear where they stand. They will target pro-life activists and leading conservative voices like Donald Trump with raids and arrests.
And they'll play cover for Democrats when they break the law or their dirty laundry is hung out to dry like when they censored and refused to investigate the Hunter Biden laptop story before the 2020 election.
Now whistleblowers have come out accusing the department of promoting agents who engage in blatantly liberal political actions while demoting or firing conservatives.
In an example that garnered media attention in 2020, an FBI agent on duty demonstrated their support for the radical Black Lives Matter marchers in Washington by "taking a knee" as the protesters passed. The agent was then rewarded with a promotion to a supervisor rank.
According to whistleblowers, Larissa Knapp, the counterterrorism special agent in charge at the Washington field office, immediately cheered on the agents saying that it was a great demonstration of de-escalation.
Meanwhile, FBI agents who chose not to kneel in support of a self-declared Marxist organization, like whistleblower Kyle Seraphin, got to watch as the kneeling agents were hugged by Knapp and even given gift cards.
Seraphin shook his head, which resulted in him being screamed at by Knapp.
"So she focused her tirade about how 'they were heroes … saved lives and they did the right thing. I called [Director Christopher A. Wray] to say how proud I was they de-escalated things. I don't want to see anyone looking sideways at them,'" Mr. Seraphin recalled her saying.
Another whistleblower recalled the event, saying "Some people were like, 'That's pretty disgraceful what they did. We're not supposed to take sides.'"
And Mr. Seraphin went so far as to say that the agents who knelt broke the Hatch Act, a law that prevents federal workers from engaging in political activity while on duty, in a federal facility, or using government resources.
"There were plenty of other agents who were at the scene who did not take a knee, and they said, 'Look, we didn't feel threatened,'" he said.
The Justice Department makes clear, "Political activity is activity directed toward the success or failure of a political party, candidate for partisan political office, or partisan political group. The statute carries serious penalties including REMOVAL from federal employment."
Of course, this law is just one of many that are only applied against conservatives instead of Leftists.
In the wake of President Trump's "Stop the Steal" rally on January 6th, 2021, any FBI agent who attended had "their clearances pulled," Seraphin said referencing the top security clearances agents are granted.
But what else would you expect from a bunch of bureaucrats holed up in the Washington, D.C. Swamp?
If nothing else, the FBI has proven to the American people that they can not be trusted and their crosshairs are pointed right at the heads of each and every conservative in the country.
Stay tuned to DC Daily Journal.