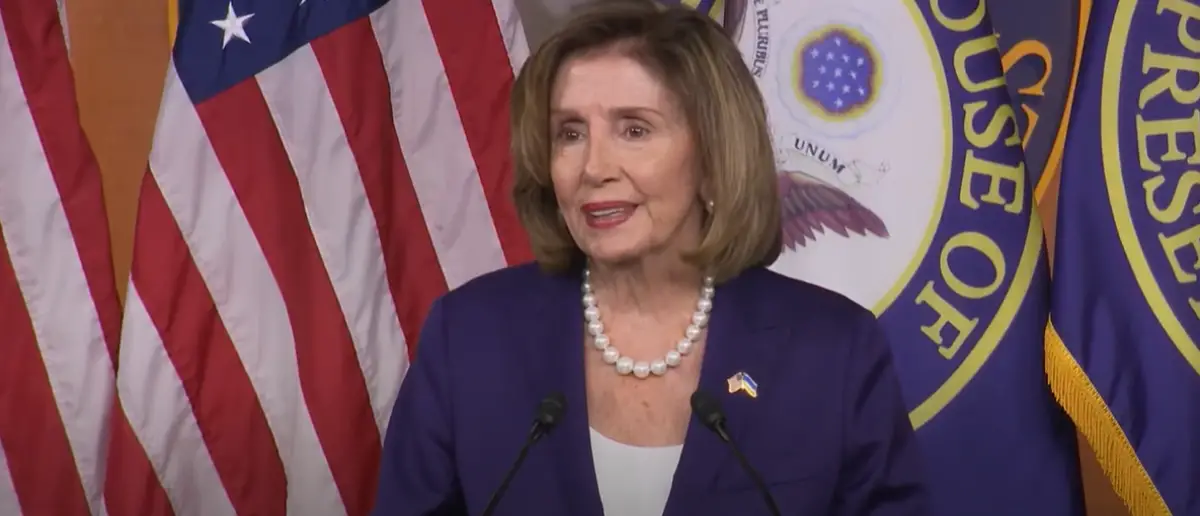 Nancy Pelosi and her Democrat pals in Congress are worried sick about the November elections. But Joe Biden is coming to Pelosi's rescue.
And you'll be fuming when you see Nancy Pelosi's new promotion.
With the 2022 midterms less than two months away, Democrat politicians and media mouthpieces are desperately trying to build support.
If they lose their slim 50-50 majority in the U.S. Senate leaves, Biden's entire radical agenda could come screeching to a halt.
And the Left's chances in the U.S. House of Representatives are even grimmer. Recent simulations from left-wing The Economist predict a Republican sweep in November of 223 seats – 10 more than they need for a majority.
You can bet House Speaker Nancy Pelosi is losing her mind over the possibility of the Speaker's gavel being ripped from her clutches.
With the Left growing more radical by the day thanks to "Squad" members like Alexandria Ocasio-Cortez, Pelosi's prospects of being ousted as even the Minority Leader are growing.
That's why Joe Biden is jumping in to give Nancy Pelosi a completely undeserved promotion.
According to Fox Business's Maria Bartiromo, the House Speaker has her eyes on becoming the U.S. ambassador to Italy.
"President Biden is holding the Italy ambassador position for House Speaker Nancy Pelosi as she plots her next move after the 2022 midterm elections," she wrote.
"Biden is holding the spot for the speaker, sources say, which is one reason he has yet to fill the position since taking office. Speculation earlier this year that a Pelosi ally and former Wall Street executive wanted the job has shifted with the increasing likelihood that the GOP takes the majority," Ms. Bartiromo continued.
Bartiromo went on to explain that is very common for presidents to hold ambassador positions for their allies that helped them win elections.
"About a quarter (27%) of the 194 ambassador positions are currently without a Senate-confirmed official. Presidents typically reserve ambassador posts in the most desirable locations for the people who have helped propel them to the White House, such as political operatives and donors," Ms. Bartiromo said.
Of course, all this hinges on the November elections. If the Democrats lose their grip on power, we could see a mass exodus of the old-guard liberal brass like Nancy Pelosi.
As election day approaches, Americans could make the Left's nightmare come true.
Rev. Frank Pavone, national director of Priests for Life, shared this sentiment, saying:
"For many Americans, this election is not just about issues, but about freedom itself, about saving our nation. We agree, and we're approaching the election with the vigor that such a situation deserves."
Stay tuned to D.C. Daily Journal for election updates.