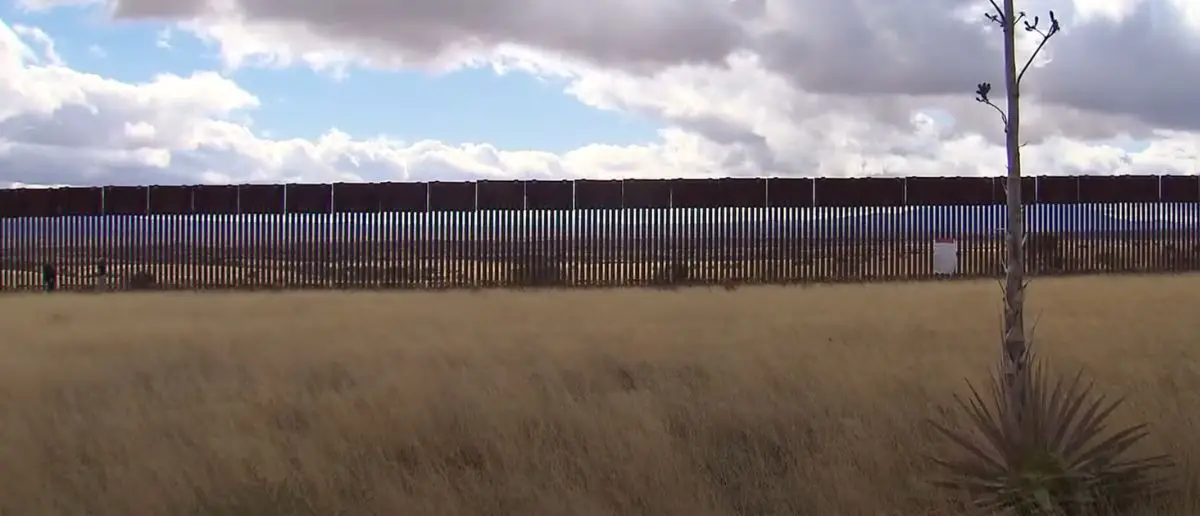 Joe Biden's immigration policy has faced intense criticism. That's what makes this news so surprising.
As the Biden administration has made a border wall announcement that's left millions stunned.
Border wall construction in south Texas has resumed under the Biden administration for the first time since President Trump left office, thanks to a waiver of 26 federal regulations by Department of Homeland Security Secretary Alejandro Mayorkas on Wednesday.
Mayorkas stated in the notice that "there is presently an acute and immediate need to construct physical barriers and roads in the vicinity of the U.S. border in order to prevent unlawful entries into the United States in the project areas."
According to reports, Starr County in Texas is a high-risk zone for illegal border crossings, thus this new construction project will add 20 miles to the existing border wall there. Over 245,000 illegal immigrants entered the United States through the county's Rio Grande Valley division of the Border Patrol in fiscal year 2023.
The DHS dismissed 26 laws in order to move forward with wall construction, including the Clean Air Act, the Safe Drinking Water Act, and the Endangered Species Act. According to the announcement, funding for the project would come from a Congressional appropriations package from back in Fiscal Year 2019.
President Joe Biden's position on the issue has clearly changed since the announcement. After declaring an end to the national emergency caused by the border crisis in January 2021, Joe Biden stated, "Building a massive wall that spans the entire southern border is not a serious policy solution."
In his 2020 campaign against Trump, Biden vowed that "there will not be another foot of wall constructed in my administration."
BIDEN (2020): "There will not be another foot of wall constructed in my administration!"

Today, Biden's DHS secretary declared an "immediate need" to build 20+ miles of border wall in Texas. pic.twitter.com/QvB1aC30C1

— RNC Research (@RNCResearch) October 4, 2023
This planned implementation coincides with a dramatic increase in the number of people apprehended by Border Patrol officers for illegally entering the country in September alone. In 2023, this number of border arrests represents a new high.
The Democratic Party has voiced disapproval of the Biden administration's plan to build more border walls.
"A border wall is a 14th century solution to a 21st century problem. It will not bolster border security in Starr County," Democrat House Rep. of Texas Henry Cuellar said to multiple outlets. "I continue to stand against the wasteful spending of taxpayer dollars on an ineffective border wall."
BREAKING: The Biden administration says there is an "immediate need" to wave regulations and build a border wall as the migrant crisis spirals out of control.

Remarkable. 4 years ago this was "racist." Now they're advocating for it.

"There is presently an acute and immediate… pic.twitter.com/OREJNUkWcl

— Collin Rugg (@CollinRugg) October 5, 2023
Between January 2017 and December 2020, Trump had the government construct nearly 450 miles of wall along the southern border. Texas Governor Greg Abbott (R) stepped in after Trump's departure and funded additional border wall construction.
The Justice Department filed a lawsuit against Texas in August due to the state's deployment of a 1,000-foot long floating barrier in the Rio Grande, ordered by the state's Republican governor in July.
Donald Trump is likely watching this from the sidelines cheering on the announcement because it's ultimately an admission that he was right all along.
When Donald Trump announced that he intended to build a wall on America's southern border back when he was running for President in 2016, Democrats and the political establishment put him on blast.
They said it was "racist", they said it was a waste of money, and they said he could never get the support to get any of it done.
Oh how the tables have turned. Now the Democrat Joe Biden administration is turning to Donald Trump's idea in their time of need.
Voters won't forget this though. Everyone knows who is truly the person behind the idea for a southern border wall that makes illegal immigration much harder than it is now.
Stay tuned to the DC Daily Journal.