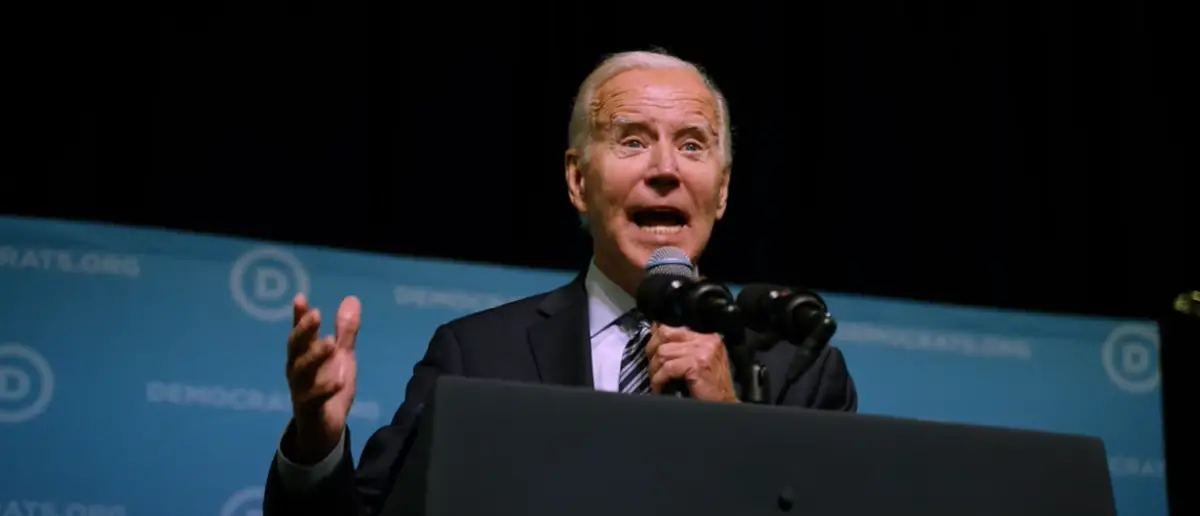 The Biden administration is no friend to US citizens. But his latest move is downright shameful.
And Biden just came under fire for pulling this dirty trick on Americans.
You don't have to search long or far before you step into one of Joe Biden's policy failures.
His mishandling is, of course, at the southern border, where almost seven million illegal immigrants have pour into the United States during Biden's term.
The inflow is so massive and the policies encouraging the immigration are so vast that many in the conservative movement wonder if Biden is doing it on purpose.
Maybe he wants millions upon millions of illegals flooding our cities.
We're not in Biden's mind, so we can only speculate, but his latest trick doesn't help his case one bit.
Many illegal immigrants detained in the United States are given court dates that are many years away, allowing them to live and work in the country in the meantime.
The people at the border are being given dates going out until 2027 to appear in court. This is totally intentional. They all know they won't come back and no one will go looking for them. pic.twitter.com/vq0j6LO1Oo

— Insurrection Barbie (@DefiyantlyFree) May 14, 2023
Even as President Biden's administration seeks to release migrants into the United States with no court dates, the Department of Homeland Security is already issuing court dates that would allow migrants to start a new life before appearing in an immigration court to determine whether they should be deported.
According to a Monday story from the Washington Examiner, migrants who recently crossed the border revealed their DHS I-862 forms, which show court summons dates three, four, and even five years in the future.
Fox News Digital has also reported court dates for migrants who cross the border for up to five years.
"My court date is set for a year away in Oregon, but my mother was told to wait 10 years before she can see a judge," one 23-year-old immigrant from Venezuela told WEX.
Fox News has not confirmed any cases of migrants being given a court date ten years after their release.
The dramatically postponed court dates come as border officials in the United States battle to curb the flow of migrants across the border.
Illegal immigration peaked last week in the days coming up to the expiration of Title 42, a Trump-era program that allowed for the expedited deportation of migrants.
Border crossings have decreased marginally since the conclusion of Title 42 on Thursday. According to NBC, this could be owing to allegations from migrants who stated that a whisper campaign suggested to many people south of the border that the best time to come to the United States was prior to the termination of Title 42, despite the statute actually serving as a tool for deportations.
After the repeal of Title 42, Biden claimed on Sunday that the border looks "much better than you all expected." He went on to say that he had no immediate plans to cross the border since it would "just be disruptive."
Meanwhile, in New York City, homeless military veterans were being evicted from shelters this week to make way for new migrants.
Stay tuned to DC Daily Journal.