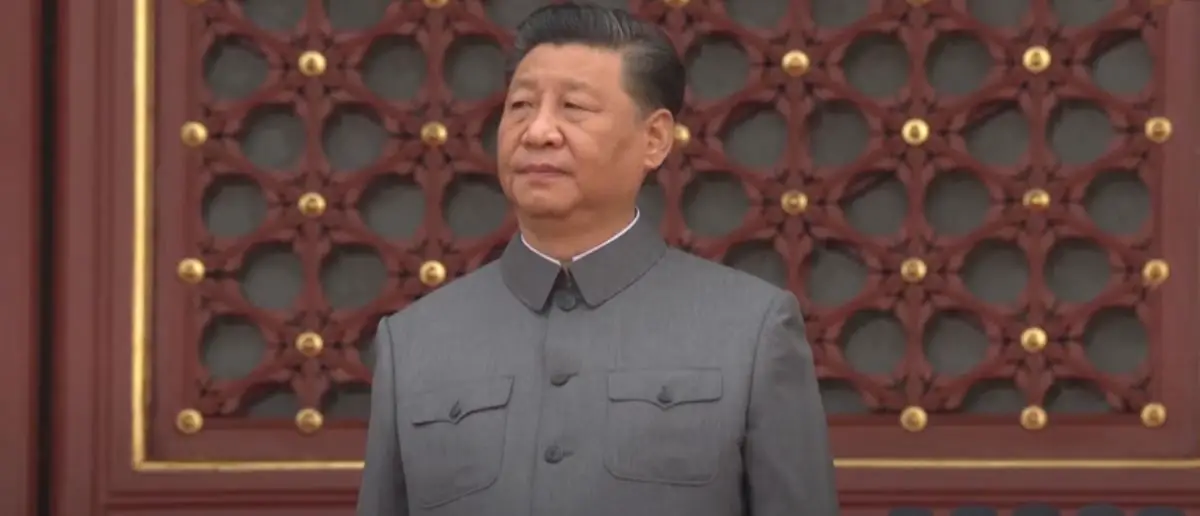 National Security is not a priority for President Biden. That's going to cost him.
Because Biden is panicking as Washington, D.C. sounds the alarm on a Chinese invasion.
The lack of security at the U.S. southern border has spiraled out of control on Joe Biden's watch ever since he became President in January 2021.
It's not just illegal immigrants who are trying to make their way across the southern border, sometimes bringing illegal drugs and a proclivity to crime.
There's something much worse making it's way over our borders, according to Republicans in the U.S. House of Representatives.
On Wednesday, the chairman of the House Homeland Security Committee accused China of taking advantage of the chaos on the southern border to smuggle military forces into the United States.
Representative Mark Green (R-Tennessee) has claimed that many of the thousands of Chinese nationals who have flooded the border since Joe Biden became president have "known ties to the PLA." The PLA is the Chinese acronym for the People's Liberation Army.
He claims a Border Patrol sector chief informed him about the strategy, and he is awaiting a secret briefing on the matter.
As Mr. Green put it, "we have no idea who these people are," and it's "very likely" that China is following Russia's lead and sending military men into Ukraine.
He mentioned the prospect at a press conference where an investigation into Home Affairs Secretary Alejandro Mayorkas was announced. As a result of this investigation, some Republicans hope to impeach Mr. Mayorkas.
The influx of illegal Chinese immigrants to the United States has reached record levels in 2014. Since January 1st, Border Patrol agents have apprehended approximately 8,000 of them. In April alone, authorities apprehended 3,195 illegal immigrants, a 20-fold increase from the same month a year ago, when they apprehended only 146.
There has been a steady influx of Chinese immigrants crossing the border in California, most of them hiding in automobiles and entering via legal checkpoints.
However, a much larger number are currently crossing between the unofficial checkpoints. They're wreaking havoc in the southwestern corner of the Lone Star State. The bulk of those apprehended in April by the Border Patrol in the Rio Grande Valley area were adults traveling alone.
Some reports put the price of a Chinese border crossing at $80,000, although the average is likely far lower. Once they arrive, Chinese immigrants present unique challenges for the immigration system.
Authorities may try to deport them, but China is notoriously uncooperative when it comes to bringing back its citizens.
In 2022, just 127 persons were sent back to China after being deported by U.S. Immigration and Customs Enforcement. That's in contrast to the 28,000 illegal aliens that were intercepted at the land, sea, and air borders combined.
As a result of China's stubbornness, the Trump administration imposed sanctions on Beijing in late 2020, including a reduction in the number of visas that can be issued for legitimate reasons.
According to the State Department, some high-ranking officials in China's National Supervisory Commission, Ministry of State Security, and Ministry of Public Security, as well as their spouses and children under the age of 21, are not eligible for basic visiting visas.
The restrictions also prevent National Immigration Administration officers from obtaining certain visas, including as those for international travel and higher education.
China has voiced strong opposition to U.S. sanctions targeting its economy and government leaders. As a result of personal penalties imposed on Mr. Li in 2018 by the Trump administration over his role in getting Russian armaments to fuel Beijing's military buildup, Chinese Defense Minister Li Shangfu declined a request this month for a face-to-face meeting with Defense Secretary Lloyd Austin.
Mr. Blinken will be leaving for China on Friday to try and heal fences, the State Department revealed on Wednesday. It was scheduled for February, but after the Chinese surveillance balloon flew over the United States, the trip was canceled.
Stay tuned to the DC Daily Journal.