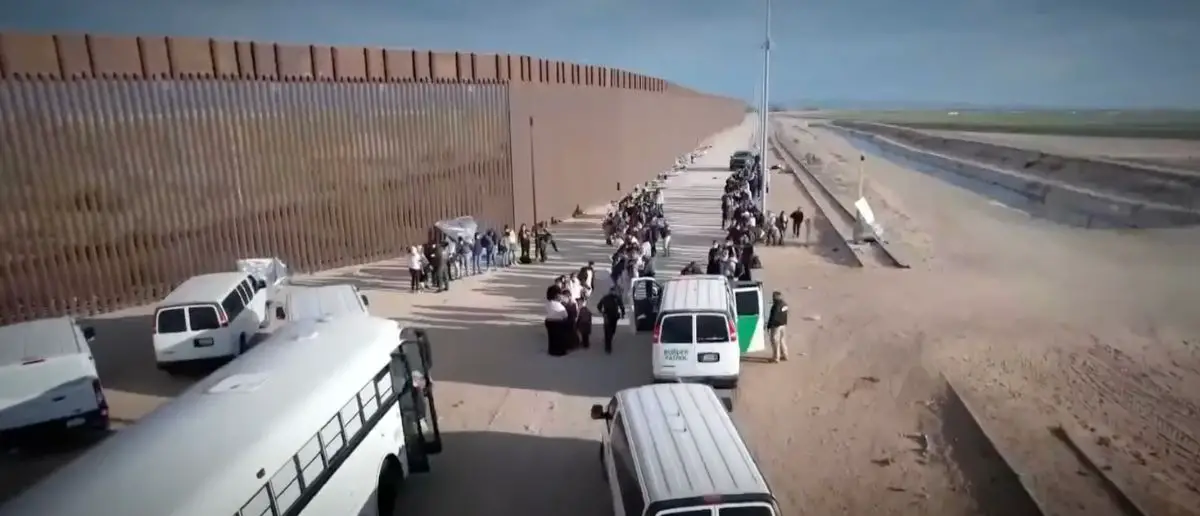 The Biden administration's ship is sinking fast. Dozens of Democrats are jumping ship now.
And Biden smacked with devastating betrayal from 54 Democrats.
New York City is "at a breaking point" after more than 90,000 illegal immigrants entered since last spring.
And a group of 54 Democratic elected officials from New York City, including state senators and assembly members, wrote to President Joe Biden on Wednesday, asking for "help."
"Our City is experiencing an unprecedented migrant influx, with a surge of asylum seekers arriving here in numbers never seen before in history," the letter reads.
"We take pride in New York being a beacon of hope for immigrants, but the influx of migrants is so great that the city is running out of resources," the Democrats told Biden.
"New York City is being forced to reduce services to its people."
Officials in New York City have asked Biden to declare a federal state of emergency in response to the influx of migrants, expedite work authorization for migrants, "distribute migrants fairly" across the country, and provide the city with additional federal funding to "manage the tens of thousands of asylum seekers we are hosting."
State authorities reminded the president that while they "take pride in welcoming immigrants," the "current unstructured state of immigration policy and response must end."
Mayor Eric Adams of New York City met with Secretary of Homeland Security Alejandro Mayorkas on Thursday to discuss the city's immigrant crisis.
According to the New York Post, Mayorkas agreed to equip NYC with a liaison to "strengthen 'communication' between City Hall and the Biden administration."
The discussion, which lasted approximately an hour, was attended by Senate Majority Leader Chuck Schumer and House Democratic Leader Hakeem Jeffries.
Following the meeting, Adams expressed gratitude for "Secretary Mayorkas' commitment to visiting the city and designating someone at DHS to serve as a point-person on our asylum seeker needs. We look forward to his visit and learning more about DHS' plans for how this role will operate."
According to Adams, NYC continues to "do more than any other city in the nation, but we need additional support from our federal and state partners."
Adams' meeting with Mayorkas comes only a week after the mayor stated that the city will begin distributing posters at the US-Mexico border urging illegal immigrants to "consider another city" besides New York.
The bright yellow leaflets, which are also in Spanish, inform illegal aliens that "housing in NYC is very expensive," and that "there is no guarantee we will be able to provide shelter and services to new arrivals."
To make room for families with children, Adams stated last week that the city will offer "60 days' notice to adult asylum seekers already in our care to find alternative housing."
According to a report released in April by the Center for Immigration Studies, the Biden administration has released 2,020,522 illegal aliens into the United States.
During Biden's administration, an additional "1.3 million known got-aways" had reached the United States' interior, according to the research.
Stay tuned to the DC Daily Journal.