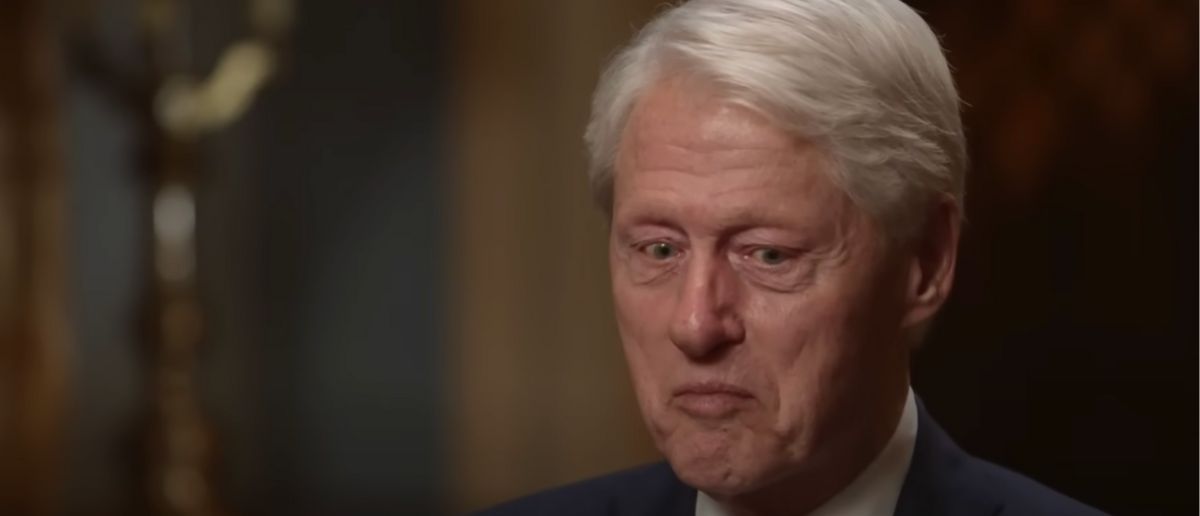 The Clintons and Bidens have been pals for years. It looks like that friendship has come to an end.
Because Bill Clinton betrayed Biden in one utterly stunning interview.
It's no surprise that Democrats are starting to turn on Joe Biden.
His electability is going down the tubes more and more every single day.
In fact, a CNN poll from last month found that 67% of Democrats and Democrat-leaning independents want someone other than Biden on the party's ticket.
Old friends and allies aren't going to just go down with the ship, they're going to call him out and pretend they were doing so from the start.
The Clintons are masters at this, and Bill Clinton just dropped the hammer on Joe Biden.
Clinton has joined an increasing number of Democrats in asking for tighter immigration controls as the prolonged border crisis threatens New York and other blue states.
During an interview with WABC radio, the 42nd President lashed out at New York City's "Right to Shelter" rule, which has been largely blamed for the city's increasing migrant population. Clinton resides in a New York City enclave.
Clinton's apparent support for greater border security measures reflects a recent turn among other New York Democrats, including Gov. Kathy Hochul and Mayor Eric Adams, who previously supported permissive immigration policy.
Furthermore, Clinton appeared to disagree with Adams' previous claim that Republican governors who sent migrants to Democratic-controlled states were mostly to be responsible for the city's crisis.
"The real problem that I got now," he told host John Catsimatidis, "is not the people that were sent up here from Florida and Texas."
"It's the huge number of Venezuelans who have shown up because of the collapse of the Venezuelan economy," the former President said.
He continued by pointing to "American law going back for decades," that according to him "stated we have always had a blanket offer of entry into America for people who have a reasonable fear for the lives and safety of their families and themselves."
"They come in here, and under the current law, they have to wait six months for a work permit," Clinton continued. "Now, very few of them do, but about 80% of the people who come to New York and to Massachusetts, the two states with 'Right to Shelter' laws within the states."
"Gov. Hochul thinks it should be modified, and it probably should under the circumstances," he said:
They come up here, and we're supposed to shelter people who can't get work permits for six months. We need to change that.

They ought to work. They need to begin working, paying taxes and paying their way. Most of these people have no interest in being on welfare.
When asked if he missed being in office, Clinton laughed before replying, "It's unbelievable. It seems like it was only yesterday. It's been a long time."
Thank God it's been a long time.
Stay tuned to the DC Daily Journal.