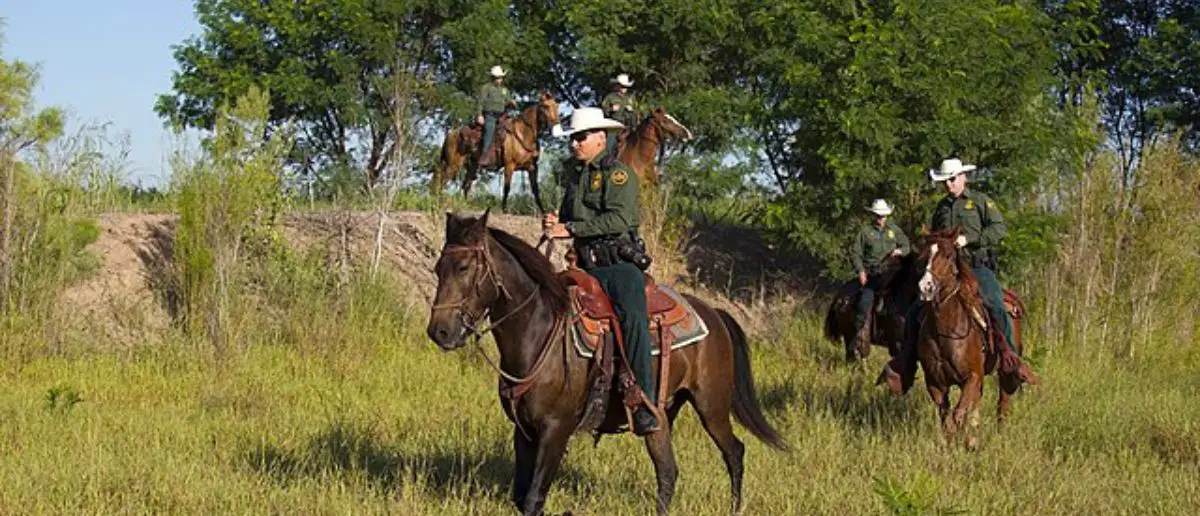 Biden's border blunder is so much worse than anyone thought. Now the true toll is being revealed.
And Border Patrol hit Biden over the head with a staggering reality check.
Joe Biden has allowed the southern border to be left wide open for as long as he's been president.
Thanks to him, millions are pouring over the border every single year.
But now he's being exposed for facilitating the crisis.
Almost 80,000 foreign people have entered the United States through an online application in the last four months.
The Biden administration designated the CBP One app, which allows foreign nationals to make appointments at ports of entry to petition for asylum, as the "primary method for migrants arriving at the U.S. border seeking asylum" in January 2023.
According to the Associated Press, nearly 79,000 foreign nationals were permitted into the United States through the application between January and the end of April.
Meanwhile, between May 12 and May 19, an average of 1,070 foreign nationals scheduled appointments at ports of entry every day.
Per the Department of Homeland Security, the app eliminates "unscrupulous smugglers who profit from vulnerable migrants."
Texas is suing the Biden administration over the application, with Attorney General Ken Paxton accusing the administration of promoting illegal immigration on purpose.
"The Biden Administration deliberately conceived of this phone app with the goal of illegally pre-approving more foreign aliens to enter the country and go where they please once they arrive," Paxton charged in a press release.
According to Fox News, more than 99% of foreign people who applied to enter the United States under an exception to Title 42 expulsions via the CBP One app had their applications granted.
Sen. Josh Hawley (R-MO) called the CBP One app a "concierge service for illegal immigrants."
In addition to the estimated 80,000 foreign nationals who entered the United States via the CBP One app, the Biden administration is responsible for an estimated 1.5 million "gotaways" – illegal aliens who entered the country without being arrested by law enforcement.
Approximately 415,000 "gotaways" were reported during the Trump administration's final three years.
Meanwhile, according to a recent CBS News poll, 63% of Americans disapprove of Biden's handling of the US border, while only 37% favor.
Why is Biden so hellbent on ensuring the border remains open for as long as he can have it.
We'll leave that to you to decide for yourself.
Stay tuned to DC Daily Journal.