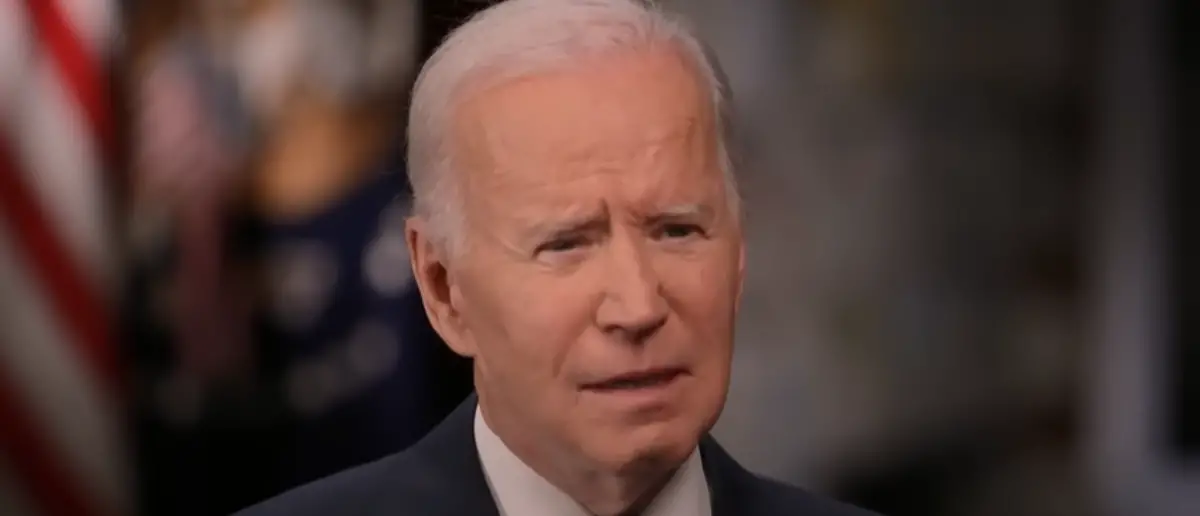 Joe Biden has opened the floodgates at the southern border. But not everyone is standing idly by while we're invaded.
And Border Patrol just blew up Joe Biden's secret scheme at the southern border.
Over 5.5 million illegal immigrants have entered the United States since Joe Biden took office.
Hundreds of thousands more are flooding over every single month, and the Democrats are happy to let it happen.
While Republican governors have made strides in raising the issue by sending migrants to liberal playgrounds like Martha's Vineyard and Kamala Harris' house, unfortunately nothing has changed.
Now Joe Biden has finally decided to visit the border after two years of ignoring the problem.
And Border Patrol has had enough of having their hands tied, and they're letting Joe Biden know.
Border Patrol agents and the head of their union told the Daily Caller News Foundation on Wednesday that they don't think President Joe Biden's planned trip to the southern border will do anything useful or show him how bad the situation is.
Biden said on Wednesday that he plans to go to the border "to see what's going on" and, hopefully, to see "peace and security." Jen Psaki, who used to be the White House press secretary, said in 2021 that the president last went to the border in 2008 when he drove by it. 
"After two years, it is past time Biden come to the border to survey first hand the chaos he created," National Border Patrol Council President Brandon Judd told the DCNF.
"While I expect President Biden will deflect and possibly lie about his failures, similar to what both of his White House Press Secretaries have done, I am happy that certain media outlets have attempted to present the truth to the American people and be the watchdogs necessary to bring about positive change, which is undoubtedly the catalyst for this visit," Judd said.
In the fiscal year 2022, U.S. Customs and Border Protection (CBP) saw a record number of more than 2.3 million migrants at the U.S.-Mexico border.
Biden recently told reporters that he didn't want to go to the border because he had "more important things" to do.
"Hopefully our country will get a positive outcome from the President's visit, but I won't hold my breath," Judd said.
Two agents who did not want to be named because they were not allowed to talk to the DCNF said that Biden's possible visit might not give him a full picture of the border crisis.
The two agents on the southern border told the DCNF that before Biden's visit, Border Patrol is likely to clean out their facilities and let illegal immigrants go.
"That's what they always do. Anytime some brass from DC comes, the tents get emptied, everyone gets released/processed expeditiously to give the illusion that it's under control," one of the agents said.
If Biden does go to the facilities, Judd said, they will be cleaned of any signs of chaos "undoubtedly"
Former acting DHS Secretary Chad Wolf told the DCNF that Biden will fully understand the overwhelming situation when he visits the facilities and talks with regular Border Patrol agents.
"In order to truly understand the depths of the crisis, I encourage the President to visit the overcrowded facilities and engage in real conversations with Border Patrol agents. Under no circumstances should facilities be sanitized or conversations be scripted," Wolf, who served under the Trump administration, said.
When asked for comments, neither DHS nor the White House replied.
Stay tuned to DC Daily Journal.