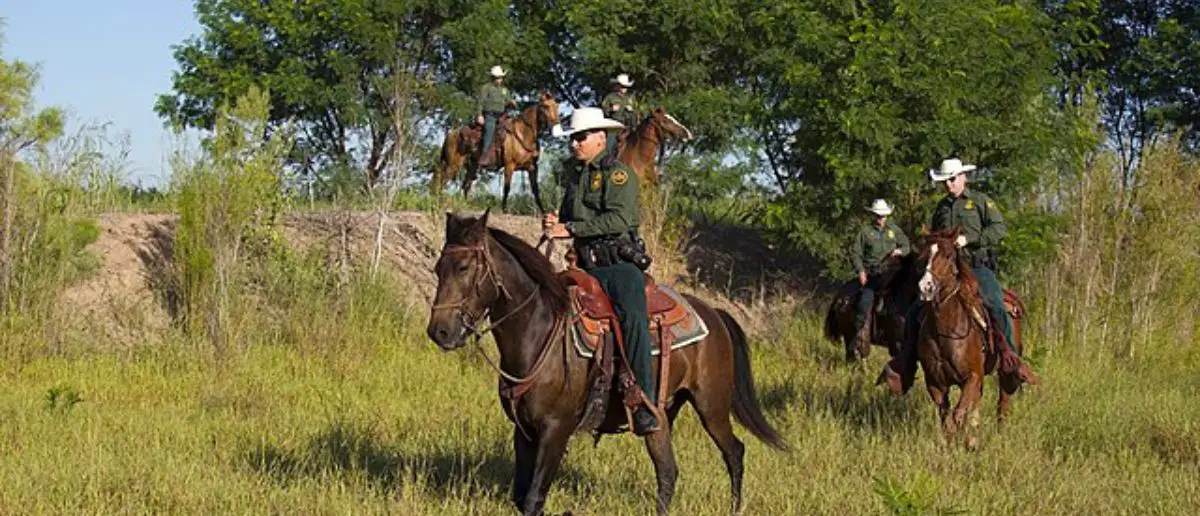 Joe Biden has ensured the complete collapse of the southern border. But there are some things even more alarming than we thought.
Because Border Patrol just uncovered this terrifying reality at the border.
One of President Biden's most obviously unpopular policy positions is his adamant refusal to secure the southern border.
At times, it's easy to just say Joe Biden has failed or is incompetent when it comes to stemming the flood of illegal immigrants.
But there's a very real possibility that he wants as many non-citizens brought into this country as possible.
That's why his Secretary of Homeland Security Alejandro Mayorkas refuses to call the situation at the border a crisis and created a backdoor pathway to citizenship for hundreds of thousands of illegal immigrants.
And it's a major reason that Biden's approval rating on immigration is at a dismal 34.6% rolling average according to the poll aggregator Real Clear Politics
Now the crisis is getting even worse.
In March, Border Patrol agents detained more than 162,000 migrants who attempted to enter Mexico from the southwest between ports of entry.
In the first half of FY23, this increased the total number of migrants apprehended to almost 1.06 million.
According to the CBP Southwest Land Border Encounters report, which was released after hours on Monday evening, the number of migrants apprehended increased by 25% from February's reported 130,024 arrests to 162,317 in March. The overall number of migrants for the first half of the fiscal year increased to 1,055,320 as a result.
"Overall, in March, encounters of individuals on the Southwest border between ports of entry were down 23% from the prior year, as we continue to respond to the challenges presented by increasing global migration," CBP Acting Commissioner Troy A. Miller said in the agency's monthly operational update.
As reported by the organization, the figures are also down 4% from March 2021, which was President Joe Biden's second full month in office.
The commissioner omitted to mention the fact that in March, more than 162,000 migrants were apprehended, a 434% increase from March 2020, the last full year of President Donald Trump's administration.
And according to the March 2020 report, agents detained 30,389 migrants. The sum for the whole southwest border region's El Paso and Tucson sectors in March 2023 was higher than it was in March 2020.
CBP officers boasted that this year's February to March surge (25%) was less than the corresponding periods in FY22 (33%) and FY21 (73%) respectively. The agency omitted the fact that the growth over the same period in FY20 was little over 1%.
In total, 1,544,087 migrants were encountered by CBP officers and Border Patrol agents during the first half of the current fiscal year. In comparison to 1,218,650 over the same period last year, this is an increase of more than 26%.
As Title 42 is anticipated to come to an end next month, these figures could considerably increase. Up to 18,000 migrants per day, or more than 500,000 per month, according to a DHS assessment, could cross the border between ports of entry. Currently, the Biden administration has surpassed 241,000 in a single month.
"CBP will continue to enforce our immigration laws and ramp up efforts to combat smuggler misinformation as we prepare to return to expedited removal proceedings under Title 8 authorities, which carry stricter consequences like a five-year ban on reentry and potential criminal prosecution for unlawful entry," Commissioner Miller concluded in his statement.
Stay tuned to DC Daily Journal.