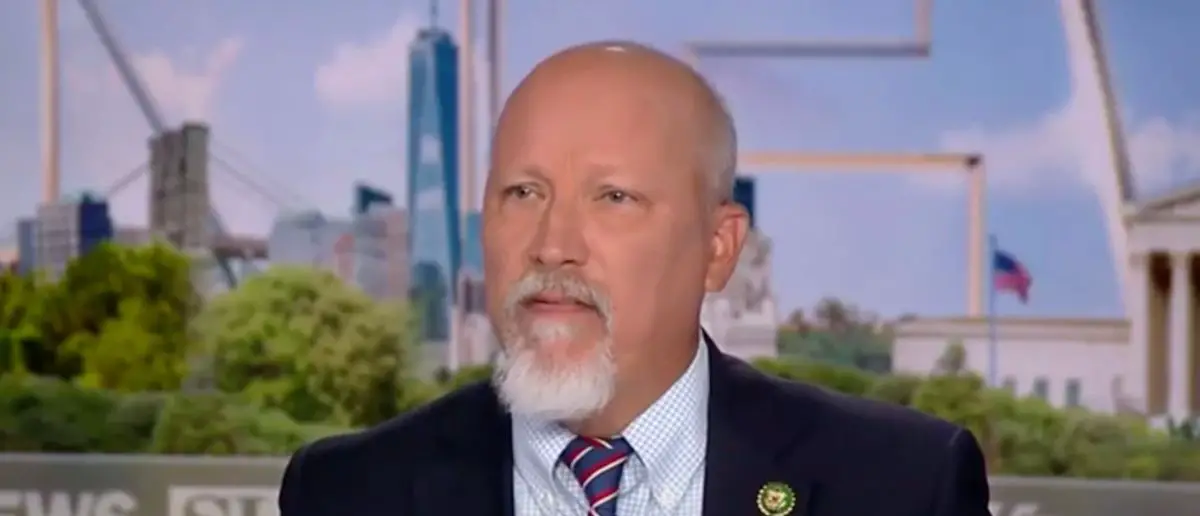 Texas Rep. Chip Roy is a no-nonsense kind of politician. He's not mincing words with Joe Biden.
And Chip Roy has four words for Biden that made all hell break loose.
The Biden administration has abandoned the American people and any semblance of normalcy.
They have allowed millions of illegal immigrants to pour across the border, bringing drugs, crime, and disease.
Not only that, but they've overwhelmed infrastructure and brought next to no benefits to the American people, whom Biden is legally bound to defend.
That's why many Republicans are telling Biden exactly where he can go.
Texas Republican Chip Roy attacked the Biden administration on Tuesday for handing over border authority to dangerous cartels, saying the president should "go straight to hell" for opposing efforts to secure safe borders.
Rep. Roy accused that President Joe Biden has "emboldened" and "empowered" Mexican drug cartels on Fox Business' Varney & Co, speaking to host Stuart Varney.
"He is allowing it to become completely run by the cartels," he said.
Rep. Roy urged people to see Sound of Freedom, a crowd-funded documentary on anti-trafficking campaigner Tim Ballard's efforts to rescue child sex trafficking victims.
"If anybody has not seen Sound of Freedom, go see it. Go see what's happening in the world. Go see who has the power. Go see who is abusing these young girls, these young children," he said.
"We're allowing that to happen on our watch," he continued.
In response, he stated that his message is "no more."
"Governor Abbott is being sued — sued! — by the Department of Homeland Security, and by this administration because he dares to try to stop the flow at our border; to stop the death, the fentanyl; to stop the poisoning, to stop armed intruders."
"The president and this administration can go straight to hell," he declared.
The congressman said that "we have a job to do in Congress," and he urged Republican colleagues not to "fund a government that's at war with the people of Texas."
"We are not going to fund a government that's perpetuating the lawlessness and empowering cartels, allowing fentanyl to kill Americans, and allowing little girls to get raped in stash houses in Texas," he stated. "Enough."
Rep. Roy declared that the fight for safe borders is "our fight," and that he is "tired of Republicans who are giving lip service to it [yet] have been supporting it for years because they want cheap labor."
"We need to recontrol our border; even Robert F. Kennedy Jr. gets it," he concluded. "We have an obligation to have a secure border."
Stay tuned to the DC Daily Journal.