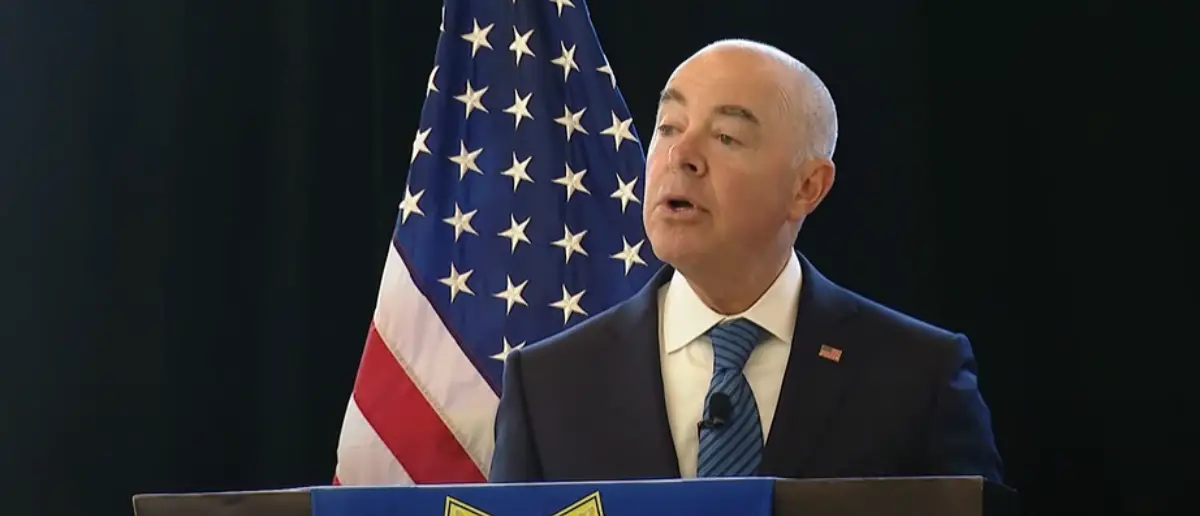 Joe Biden's presidency is hanging by a thread. Nothing could've prepared him for this.
And this disturbing news from the southern border set America on high alert.
Joe Biden has sold out this country from the beginning by refusing to shutoff the flood of illegal immigrants at the southern border.
Thanks to him, over six million illegal immigrants that we known of have entered the United States since he took office a little over two years ago.
That's the equivalent of nine times the population of Washington, D.C.
And Border Patrol is warning Americans that it's about to get so much worse.
According to the Border Patrol, the number of illegal immigrants crossing the US-Mexico border is already on the rise, with roughly 55,000 apprehended in the last week alone. Agents are aware of at least 18,000 more who slipped between the cracks.
Both figures are far higher than even a month ago.
Meanwhile, the Homeland Security inspector general produced a new report late last week, claiming that the department is already overburdened and morale is low. According to the audit, the situation is "unsustainable."
The warnings come with only days before the administration loses its jurisdiction to deport illegal immigrants under Title 42, a pandemic-era law that has helped keep the border problem from becoming a disaster.
The authority, like the most of the government's pandemic emergency powers, ends on Thursday.
Mr. Mayorkas, speaking on CBS Sunday's "Face the Nation," said he and his team are prepared for what comes next.
"We've been preparing for this for quite some time," he said.
He mentioned 1,500 active-duty troops being deployed to the border to supplement the efforts, as well as welcome centers being established in Latin America to try to alter the flow of people heading north.
However, key voices like as Senator Kirsten Sinema, an Arizona independent who caucuses with Democrats, suggested Mr. Mayorkas isn't ready.
"The Biden administration had two years to prepare for this and did not do so," she told CBS.
She pointed out that the welcome centers aren't yet operational — Mr. Mayorkas confessed the first, in Colombia, is still weeks away — and that 1,500 troops is a pittance for a roughly 2,000-mile border with Mexico.
She further said that the Biden administration keeps even border states in the dark about its activities.
"I'm asking for that information, and I'm not getting it," the Arizona senator said.
"Either the administration has that information and they're choosing not to share it, which is a problem, since we're the ones who are going to deal with the crisis. Or they don't have it — and that's even more concerning."
Stay tuned to DC Daily Journal.