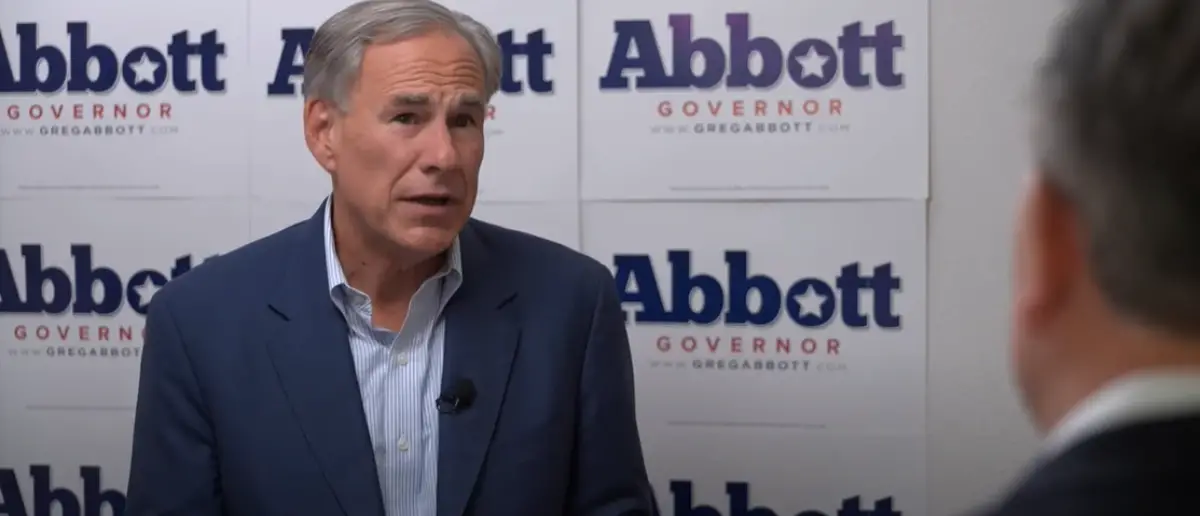 Joe Biden is on thin ice with the American people. Republicans are starting to take Biden to task for his failures.
And Greg Abbott just hand-delivered a letter to Joe Biden and you will never believe what it says.
When President Joe Biden made his first trip to the southern border on Sunday, he arrived in El Paso and received a letter from Texas Governor Greg Abbott, a Republican, accusing him of being to blame for the current border disaster.
"This chaos is the direct result of your failure to enforce the immigration laws that Congress enacted," the letter reads.
"Your open-border policies have emboldened the cartels, who grow wealthy by trafficking deadly fentanyl and even human beings."
In order to secure the border, Abbott urged Biden to take five specific steps: detain and deport illegal aliens; maintain Title 42 and the "remain in Mexico" policy; prosecute illegal entry and allow Immigration and Customs Enforcement to remove migrants; resume building the border wall; and designate Mexican drug cartels as foreign terrorist organizations.
For Texas' border protection, Abbott has already won $4 billion in funds. He started Operation Lone Star, sending thousands of troopers from the Texas Department of Public Safety and the Texas National Guard to assist in the repatriation of migrants.
Along with 15 measures toughening up on human trafficking, Abbott also signed a bill to make it simpler to convict people smugglers who transport individuals into Texas.
By sending refugees to safe haven cities like New York and Washington, D.C., the governor of Texas has engaged in a confrontation with Democrats. In response, mayors like Eric Adams of New York expressed their displeasure over the burden the immigrants were placing on the system.
"For months, New Yorkers have seen an influx of asylum seekers from Cuba, Haiti, Nicaragua and Venezuela. And every day since, we have far surpassed our moral and legal mandates to serve the more than 36,400 asylum seekers who have arrived here," Adams said in a press conference.
"We have, largely on our own, provided shelter, clothes, food, education, health care, legal support and a host of other services to asylum seekers — more than any other city in this country. But, as we have said for months, we cannot continue to maintain this flow."
Adams praised Biden's new border strategy for swiftly deporting immigrants from particular nations like Cuba and Venezuela. The mayor of New York feels this is insufficient and has asked for $1 billion in federal assistance.
"All of this is happening because you have violated your constitutional obligation to defend the states against invasion through faithful execution of federal laws," wrote Abbott.
"When you finish the photo-ops in a carefully stage-managed version of El Paso, you have a job to do."
Joe Biden has found himself stuck between a rock and a hard place.
The far-Left radical base generally doesn't want to see Joe Biden or the Democrats cave and strengthen our southern border security.
But Democrat Congressmen in historically purple and red states are running out of runway with their constituents as the southern border crisis rages on.
Combine that with the fact that conservative Republican Governors like Ron DeSantis and Greg Abbott are starting to expose Joe Biden's negligence in handling the border.
The Biden administration knows full and well that they can't ignore the problem any longer. That's why he finally visited the border.
But it's highly unlikely that he will do anything that makes a difference in the way of policy because he won't be able to live it down within the Democrat Party.
So the border crisis will rage on as long as he is in office.
Stay tuned to the DC Daily Journal.