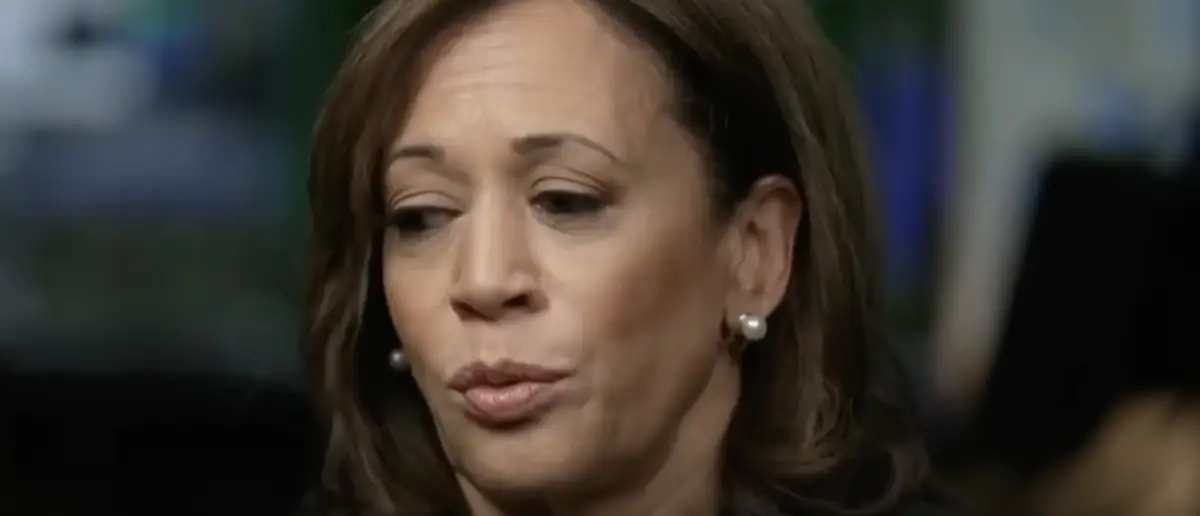 Vice President Harris has been MIA on the political stage for months. Try as she might, she can't hide from this.
And Greg Abbott smacked Kamala Harris with this devastating reality check.
Kamala Harris' FiveThirtyEight average poll numbers are at a dismal 39.4%.
That's worse than even Joe Biden's 42.4% approval rating. Needless to say, the American people are sick and tired of this administration.
Kamala Harris, for her part, has fumbled every ball Joe Biden has thrown her way.
As Biden's appointed "Border Czar," Kamala was tasked with working to solve the border crisis.
Look how great that turned out. Millions coming across the border with no sign of it slowing down.
But it's easy for people like Kamala to forget about the issue while they're holed up in their cushy D.C. residences.
That's why Republicans are bringing the reality to their doorstep.
On Thursday, just hours before Title 42 expired, a busload of migrants from Texas arrived at Vice President Kamala Harris' apartment in Washington, DC.
According to NBC News, more than 30 migrants — mostly Venezuelan men, women, and children — were dumped off outside the US Naval Observatory, which houses the vice president's official residence.
According to the site, the bus was the second to arrive to the Naval Observatory in less than 24 hours, with the first vehicle dropping off around 40 people.
Since last year, Texas has been busing migrants to Harris' house and other liberal enclaves to show the problem that border states face as a result of the immigration crisis and to refute the Biden administration's claims that the border is secure.
Last Thursday, the DC Department of Human Services revealed that the district's temporary lodging program had reached capacity, with approximately 1,249 migrants from 370 families divided over three area hotels.
The buses came only hours before the conclusion of the pandemic-era Title 42 immigration policy, which authorized law enforcement to immediately deport migrants without allowing them to seek asylum.
President Biden stated on Tuesday that the removal of Title 42 will make the US-Mexico border "chaotic for a while."
Due to the anticipated influx of border crossers, vetted migrants who cannot be processed by overburdened border authorities will be permitted to enter the nation.
According to the New York Post, some asylum seekers are already being allowed to enter the country and are being assigned immigration court dates that are more than a decade away.
Florida Attorney General Ashley Moody sued the Biden administration in federal court on Thursday to prevent the mass release of migrants into the United States once Title 42 expired.
Moody is seeking a temporary restraining order to prevent the projected influx, claiming that Biden's current parole policy is identical to one that was overturned by a federal judge last month.
Stay tuned to DC Daily Journal.