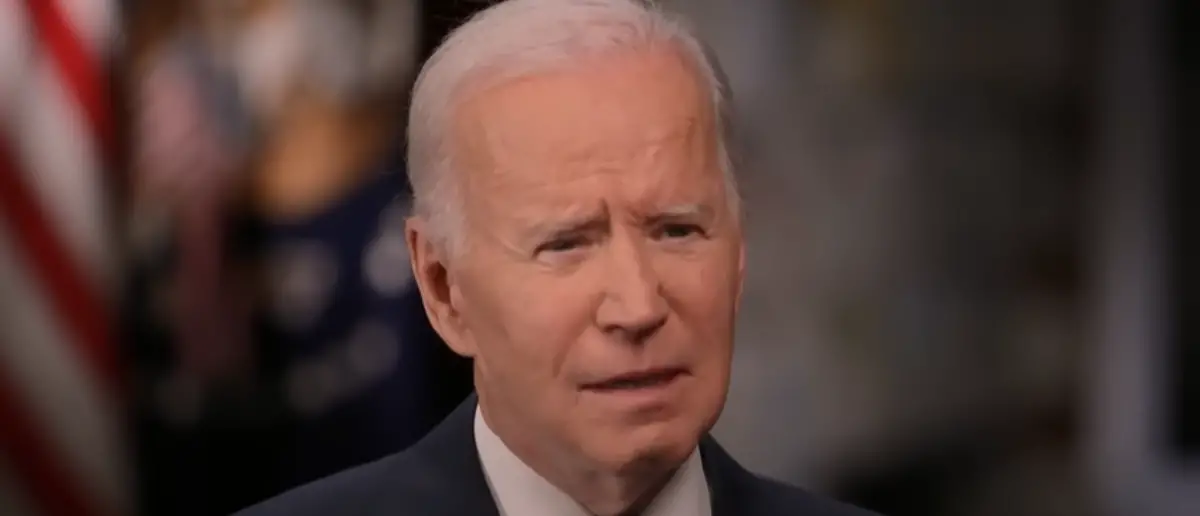 Biden's presidency is hanging on by a thread. This could be the nail in the coffin.
And Joe Biden flew off the handle when he was hit with this terrifying threat.
President Biden and his cabinet have been slowly but surely pushing their agenda onto the American people.
While the country's headlines are filled with petty squabbles or political campaigning for office, the reality of Biden's policies is setting in.
Millions of criminals are being sent across the southern border every year with no end in sight.
But it isn't just cartels and petty thieves, it's also a large number of wanted terrorists.
Border patrol authorities captured sixteen persons on the FBI's terror watch list in April, more than were apprehended attempting to cross into the United States during previous President Donald Trump's four years in office.
The total number of terror suspects apprehended attempting to enter the southern border illegally in Fiscal Year 2023 now stands at approximately 100.
Biden's border crisis has swiftly become a record-breaking year, with more concerns than ever before.
According to the Federalist, all but two of the 98 foreign terror suspects apprehended across the border in FY23 attempted to enter the United States through Mexico. Others entered the nation across the Canadian border.
While terror suspects represent up a small percentage of the millions of illegal migrants detained at the border, their rapid surge has surprised policymakers and residents alike.
Those 16 individuals are only the ones we know about. Imagine how many have crossed Biden's open border undetected. https://t.co/J6LPzC1aCT

— House Homeland GOP (@HomelandGOP) May 17, 2023
"Those 16 individuals are only the ones we know about," the Republican House Homeland Security Committee said of those apprehended in April.
"Imagine how many have crossed Biden's open border undetected."
Republicans on the House Homeland Security Committee issued a letter to DHS Secretary Alejandro Mayorkas and FBI Director Christopher Wray in May, urging their respective institutions to take action and resolve the crisis.
They cited the arrests of Afghan and Pakistani nationals on the FBI's terror blacklist, one of whom unlawfully entered the country with a group of migrants near Otay Mesa, California.
The arrests and April statistics, according to the chairmen, "raise serious questions about the security of our Southwest border and the potential for terrorists to take advantage of the glaring vulnerabilities due to the Biden-Harris administration's open-border policies."
Rep. Darrell Issa (R-CA) agreed, saying that the Biden administration was essentially offering "an open invitation to even the most wanted terrorists in the world to come to America," adding that "they know they'll never have to leave."
But anyone with half a brain already knows this. It's all part of Biden's plan.
Stay tuned to DC Daily Journal.