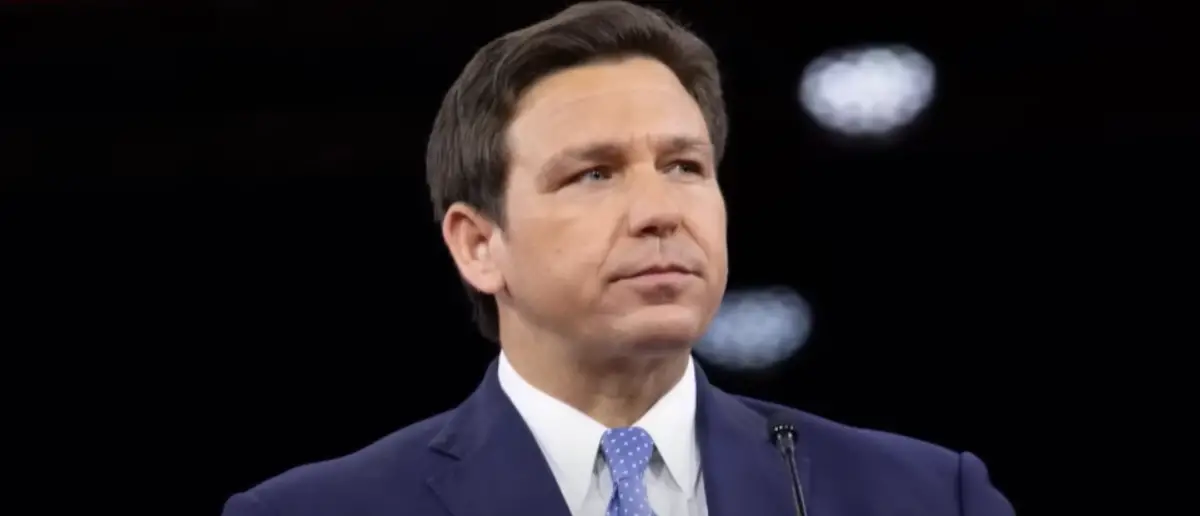 President Biden's staff has been keeping him from the public's eye as much as possible. Now they were put on red alert.
And Joe Biden is hiding in embarrassment after being blasted by Ron DeSantis.
Republican presidential contender and Florida Gov. Ron DeSantis released a broad border security proposal Monday at a rally in Texas near the US-Mexico border, vowing to "stop the invasion."
"On Jan. 20, 2025, we will be on a mission to stop the invasion at our southern border to fight the drug cartels that are poisoning our citizenry, to build the border wall, and to reestablish the sovereignty of this nation. We are done with promises. We are done with slogans. Now is the time for action. No excuses. We will get the job done," DeSantis emphasized as he announced the first policy proposal rollout of his month-old campaign for the 2024 GOP presidential nomination.
The governor emphasized that it is "humiliating as a country" to "not have control over our own territory."
And he slammed President Biden, charging that "this border because of the neglect of the Biden administration, because of their intentional failures, this border is controlled by the Mexican drug cartels. That is a disgrace. That is horrific."
If elected to the White House, the governor promised to declare the border problem a "national emergency on day one."
DeSantis stated at a press conference with the Rio Grande behind him that he will secure the border once and for all by constructing the wall, holding Mexican drug cartels accountable, and cooperating with states to execute the law.
"We have to reestablish the rule of law in this country," DeSantis stated an hour earlier at a nearby gathering. "If the federal government won't do its job, the states should be permitted to send people back."
Illegal immigration and border security have always been front of mind for Republican voters, and Republican leaders have aggressively lambasted the Biden administration over the spike in migrant border crossings over the past two years.
Combating illegal immigration is expected to be a primary goal for DeSantis, who as governor of the Sunshine State has made a series of anti-illegal immigration actions.
"No excuses on this. Get the job done," he said "It will be a day one priority."
Earlier this year, DeSantis signed a broad anti-illegal immigration package that requires companies to utilize E-Verify, increases penalties for human and drug smuggling, and prohibits municipal governments from giving ID cards to illegal immigrants.
As part of a campaign to relocate illegal immigrants, he controversially relocated illegal immigrants to Martha's Vineyard, Massachusetts, and, most recently, California. He recently received an additional $24 million in funding for that initiative.
Florida also responded to Texas Gov. Greg Abbott's request for assistance by deploying law enforcement, including National Guard personnel, as well as drones and other resources, to the border.
DeSantis toured the border earlier this month, receiving briefings and inspecting unfinished sections of the border wall, and last week he formed a countrywide 90-sheriff association to join forces to protect towns from the crisis' effects.
The governor's strategy announcement, made at an event in Eagle Pass, Texas, which has witnessed some of the busiest migrant flow in the last two years, comes as the border crisis continues, with more than 204,000 interactions in May.
The surge comes as the Biden administration has boasted a significant decline in encounters since implementing regulations that coincided with the expiration of the Title 42 public health mandate on May 11.
Among the specifics of his policy ideas is the elimination of catch-and-release fishing.
"If you cross illegally, you will be detained until your hearing date," according to a press statement from his campaign.
And DeSantis has stated that he will reinstate Remain in Mexico. "If you arrive at a port of entry on the US-Mexico border claiming asylum, you will not enter the United States while your claim is being processed," his campaign wrote.
DeSantis is now a distant second in the latest Republican presidential primary polls, behind former President Donald Trump by double digits but leading the rest of the crowded field.
While criticizing Biden, DeSantis appeared to target Trump – without mentioning the previous president – for failing to complete the border wall during his four years in office.
"For decades, leaders from both parties have produced empty promises on border security, and now it is time to act to stop the invasion once and for all," DeSantis said in his campaign's release. "As president, I will declare a national emergency on day one and will not rest until we build the wall, shut down illegal entry, and win the war against the drug cartels. No excuses. We will get it done."
Stay tuned to the DC Daily Journal.