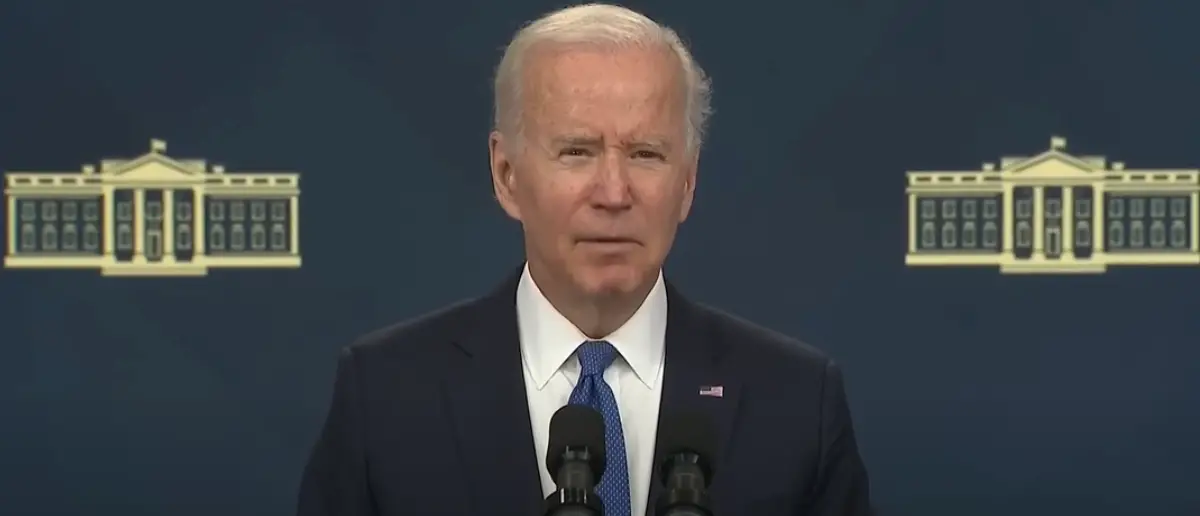 It was only a matter of time before Joe Biden called it quits. It's been an unstoppable downward spiral for his administration.
That's why Joe Biden has waved the white flag of surrender with this stunning statement.
Republicans have been closing in on Joe Biden and the Democrats and their failures to lead the nation well over the past two years.
Winning back control of the U.S. House of Representatives was huge for Republicans to hold Biden's feet to the fire.
One of the pressing issues they want to investigate is the crisis at the southern border and how he is seemingly making it worse and worse.
Incompetence on the part of the Biden administration is one thing.
But ignoring and not even acknowledging the issues at the southern border is something else entirely.
And it appears that's exactly how Biden wants to do regarding the southern border crisis.
Speaking to reporters at the White House, Biden straight up admitted that he doesn't think the illegal immigration issue is an important issue at all.
When asked if he would plan a visit to the border while he was in Arizona, he said "there are more important things going on."
"Why go to a border state and not visit the border?" Biden was asked at the White House.
Biden replied saying, "Because there are more important things going on. They are going to invest billions of dollars in a new enterprise in the state."
Joe Biden says there are "more important things going on" than visiting the southern border, as he continues to ignore the humanitarian crisis. pic.twitter.com/mnYnMSZwxd

— GOP (@GOP) December 6, 2022
The New York Post has noted that a trip out to the border could've taken a helicopter flight of only 45 minutes.
The New York Post reports:
A border stop would have required a Marine One helicopter flight of about 45 minutes — roughly the same distance as between the White House and Biden's Wilmington, Delaware, home, where he regularly returns for weekends.
Unfortunately, it is still true that Biden has yet to visit the southern border during his time in office so far.
Joe Biden has not been to the southern border.

— Rep. Lauren Boebert (@RepBoebert) December 1, 2022
The simple truth is that this is a dereliction of duty.
Joe Biden is not taking an issue that is causing harm to thousands of Americans seriously.
But as some like Tucker Carlson have pointed out, this is how the Democrats want it to be.
They don't want return to a form of immigration policy where America only takes in what it needs and those who will work for the benefit of America and themselves.
Instead, Biden and the Democrats are waving the white flag of surrender on the whole issue and mailing it in.
Stay tuned to the DC Daily Journal.