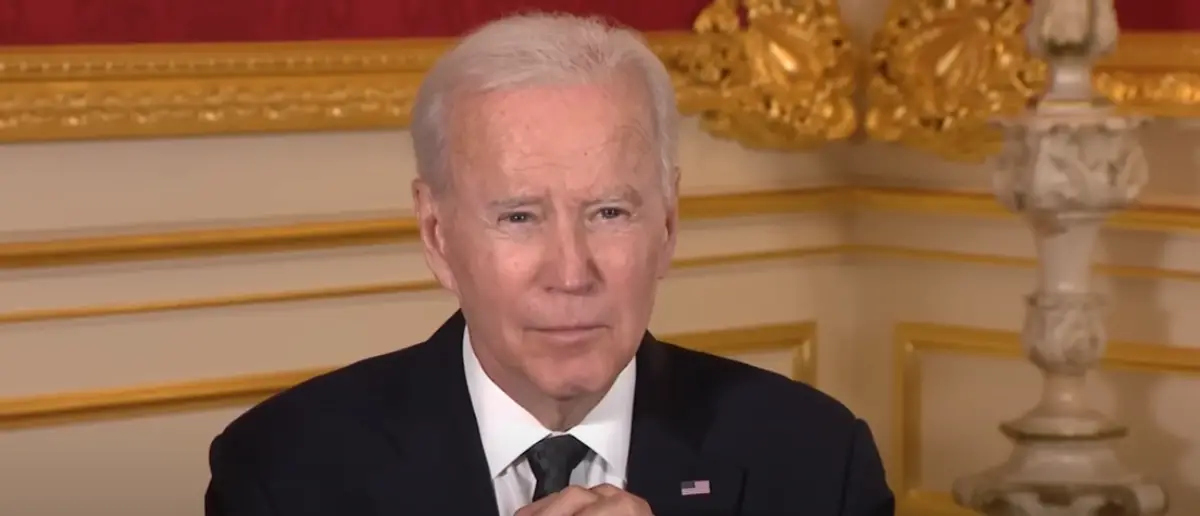 President Biden is running this country into the ground. It's all part of the Democrats' agenda.
And Joe Biden's billion dollar blunder could bankrupt America.
The federal government has been on a spending spree ever since the crash of 2008-2009.
Over the past thirteen years, the federal deficit has been below $500 billion twice.
You read that right – it's a feat of massive fiscal prudence for the government to only over spend by half a trillion dollars.
But rather than try to take the reins and steer America to greener pastures, Joe Biden is doing what Democrats do best: making the problem worse.
Now he wants to spend billions more, and none of it will benefit one U.S. citizen.
Under President Joe Biden's plan, American taxpayers would likely finance billions of dollars in Affordable Care Act benefits for illegal aliens participating in the Deferred Action for Childhood Arrivals (DACA) program.
On Thursday, President Joe Biden revealed a plan to expand access to the Affordable Care Act, sometimes known as Obamacare, and Medicaid to hundreds of thousands of DACA recipients.
While DACA, established by former President Obama through executive order, has protected nearly a million illegal immigrants from deportation over the years, the Migration Policy Institute estimates that approximately 600,000 people are now enrolled in the program.
Previously, analysts at the Center for Immigration Studies calculated that expanding Obamacare and Medicaid rolls to illegal aliens would cost American taxpayers almost $4,600 per illegal alien.
At this pace, Biden's Obamacare and Medicaid for DACA illegal immigrants may cost American taxpayers $2.8 billion per year.
Breitbart News exposed the Biden administration's efforts to expand federally subsidized healthcare coverage to illegal aliens in February 2021.
Health and Human Services (HHS) Secretary Xavier Becerra has made the effort a primary priority. During the Obama administration, for example, Becerra was one of several House Democrats who advocated for the expansion of Obamacare to include illegal immigrants.
Becerra, as the California Attorney General, stood by as the state extended healthcare coverage to illegal immigrants.
Recently, Gov. Gavin Newsom (D) of California became the first and only state in the nation to provide free, taxpayer-funded healthcare insurance to all illegal alien inhabitants. The scheme, which is planned to begin in 2024, will cost Californians approximately $2.4 billion every year.
According to Chris Conover, previously of Duke University's Center for Health Policy and Inequalities Research, American taxpayers are already obliged to support at least $18.5 billion in annual medical costs for illegal aliens living in the United States.
This year, the CEO of a 406-bed hospital in Yuma, Arizona, revealed the startling extent to which illegal immigration results in overcrowded and draining medical services that American taxpayers must pay for.
"Our reality is this. We have delivered over $26 million in uncompensated care to these individuals in the 12-month period of time from December 2021 to November 2022," the hospital executive told the House Judiciary Committee. "That is an auditable figure."
"Migrant patients are receiving free care," he continued. "They have no ability to pay. We have no ability to bill anyone. We don't know their final destination. We don't know anything about them."
Stay tuned to DC Daily Journal.