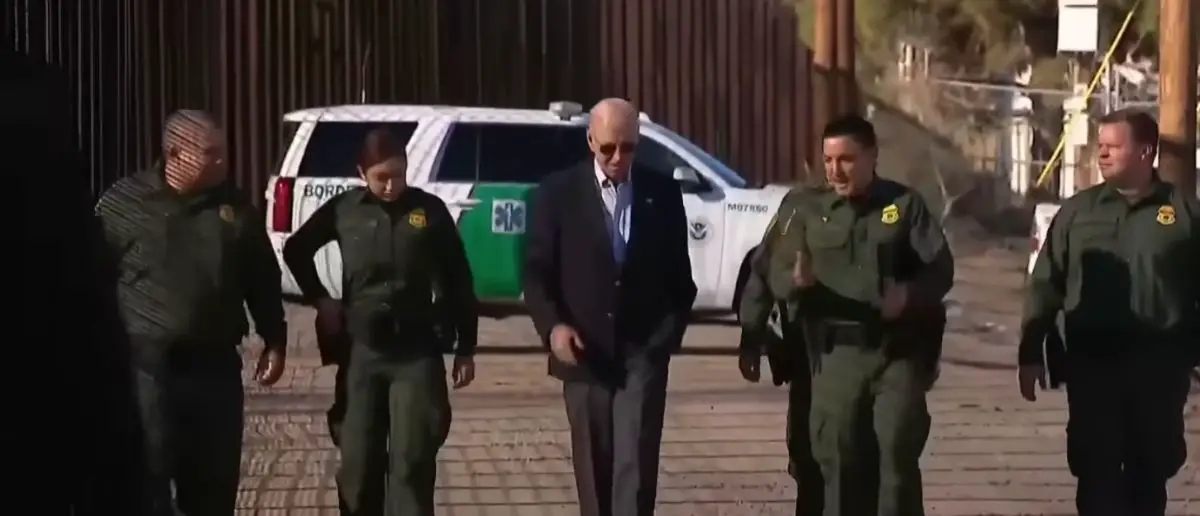 The White House don't want you to know this about Joe Biden. They're doing everything to hide it.
But the Joe Biden drug problem is taking its toll in this major way.
Most Americans know that the border crisis continues to be maybe the most pressing issue facing America today.
Criminals bringing drugs and illegal substances of all sorts are pouring over the border, and the statistics prove it.
This border crisis is affecting every area of American society: from our economy and healthcare system to crime rates and the opioid epidemic. Yet President Biden says he is going to veto our legislation that would secure the border. Unbelievable. https://t.co/c05QCeowzw

— Rep. Mark Green (@RepMarkGreen) May 13, 2023
Southern states like New Mexico, Texas, and even Florida are seeing violent crime from illegal aliens increase in the regions, particularly when it comes to drugs.
Fentanyl, in particular, has been the fastest growing drug problem facing the Biden administration today.
Fentanyl has become the number one leading cause of death among Americans between the age of 18 and 45 years old.
Fentanyl is the leading cause of death for American adults.

That's why I signed onto the Border Safety and Security Act to close our borders to this silent killer.https://t.co/TOb8IlXivQ

— Congresswoman Beth Van Duyne (@RepBethVanDuyne) May 20, 2022
The Biden administration still hasn't done much of anything at all to address the border crisis and these effects that it is having on American society.
The latest victim to fall to fentanyl should be a wake-up call for the Democrats choosing to do nothing about the southern border crisis.
According to reports, New Mexico law enforcement found that a child who was toddler-aged was killed because of a fentanyl overdose.
That's absolutely heartbreaking. Even more heartbreaking is that the local law enforcement say this isn't the first time this has happened in just the last two weeks.
Two Albuquerque parents are in jail after their toddler overdosed on fentanyl. Police say this is the second time something like this has happened recently. https://t.co/SE4x2rdVHW

— KOB 4 (@KOB4) May 30, 2023
The father of the child who tragically passed tried to deny any drug use from within the home, but the mother eventually confessed to both of them being addicted to opioids and had the drugs in the home.
The police eventually found a variety of drugs in the home, with the police saying they immediately found a "strong smell" of fentanyl throughout the crime scene.
The fentanyl crisis has gotten so out of hand, even those who are not drug users are falling victim to the deadly drug through second-hand use.
Those "parents" deserve to be thrown in prison for life for letting their child overdose on fentanyl, no doubt.
But Joe Biden and the Democrats also bear responsibility for this crisis that has lead to far too many Americans falling victim to tragic drug deaths throughout the entirety of the United States.
The only way to prevent this from getting worse is to shut down the southern border to any and all illegal immigrants. To do so, border security needs to be taken more seriously.
Otherwise this is only going to spiral more and more out of control.
Stay tuned to the DC Daily Journal.