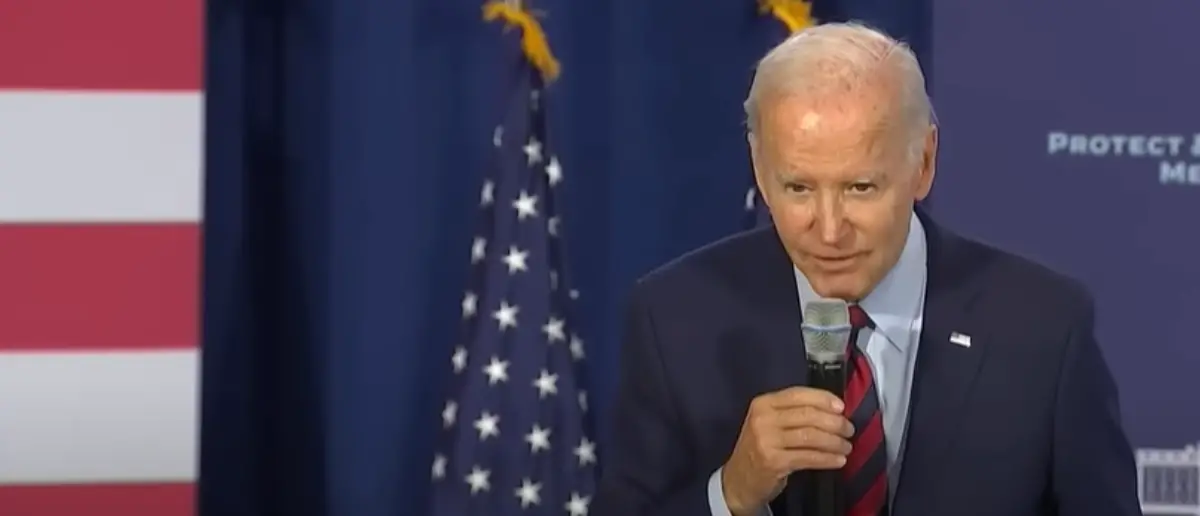 Talk of a white substance being found in the White House has set D.C. ablaze. But Joe Biden actually has a different substance abuse issue on his hands.
Because White House officials have finally come out and addressed Biden's major drug problem.
The fact that cocaine was found in the White House is absolutely concerning and it makes sense why there's so much interest in how it got there.
The Biden administration seems to be proposing the idea it was a "nobody" who happened to be in the White House with their cocaine. But the question there is how they were let into the White House with an illegal drug at all.
Others say it may be someone close to the Biden administration.
Regardless of what it is, the sad truth is that it's not surprising to hear about Washington, D.C. politicians abusing drugs like cocaine.
D.C. "Swamp" creatures have been abusing substances for decades and will continue to do so for as long as the Swamp is allowed to operate like a local zoo.
There's another drug problem that Joe Biden has that should concern you way more, as it impacts Americans in your local city.
As you may know, the illegal drug fentanyl has been exploding onto the scene. More Americans are dying from fentanyl overdoses than any other drug right now.
The Drug Enforcement Administration (DEA) says that it is the leading cause of death for Americans under the age of fifty.
But the Biden administration has now acknowledged that it's not just fentanyl they have to worry about as the drug overdose issue continues to grow.
Earlier this week, the Biden administration shared with reporters that fentanyl is being combined with xylazine, an animal tranquilizer, to create an even deadlier drug.
"If we thought fentanyl was dangerous, fentanyl combined with xylazine is even deadlier," White House officials shared with members of the media.
They said they've noticed it becoming an "emerging threat" and they are just now bringing it to the attention of the American people.
"Since we announced the emerging drug threat earlier this year, we've been working tirelessly to create the best plan of attack to address this dangerous and deadly substance head-on," the White House National Drug Control Policy director, Rahul Gupta, said.
They also said that this is an "all-hands-on-deck" effort to curb the increase in fentanyl-xylazine overdoses and usage.
The DEA has said that there is upwards of a 1,000% increase in xylazine abuse, when comparing the latest data we have for 2021 and 2020.
The White House says that the combined drug of fentanyl and xylazine is making its way illegally into the United States from Puerto Rico and Mexico.
This brings up the real problem that Joe Biden and his Democrat administration have on their hands.
They absolutely refuse to address the illegal immigration issue that continues to grow out of control on America's southern border. There can be no addressing the illegal drug issues and the overdose issues unless immigration is addressed first.
Only after illegal immigration is handled and is under control can the flow of illegal drugs into the American south be stopped. There's simply no other way.
But the Democrats don't want to do that. They merely want to address the fruit issues that are coming about, like the overdoses, rather than the root issues.
Stay tuned to the DC Daily Journal.