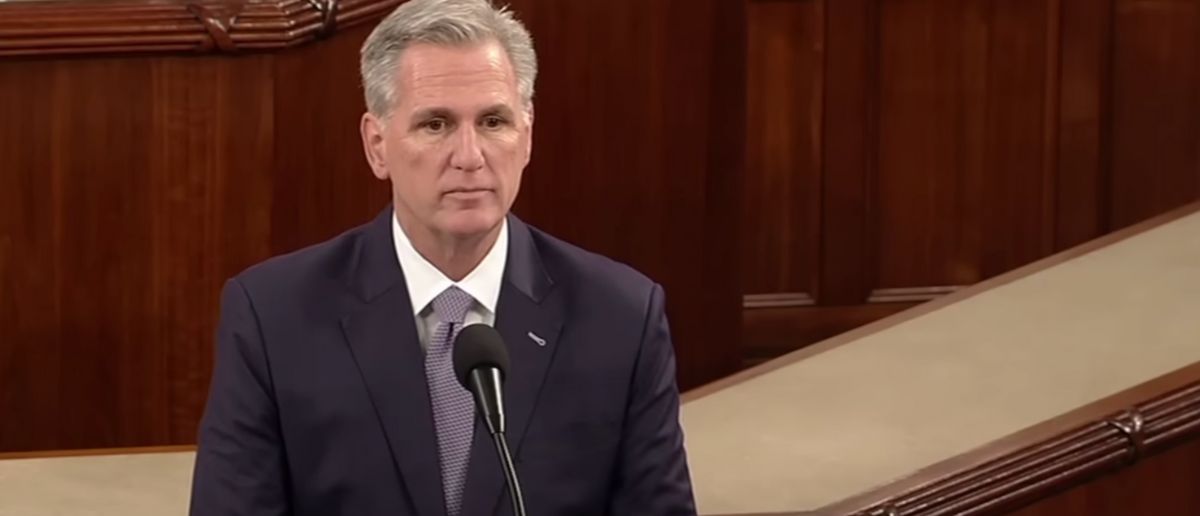 Former Speaker Kevin McCarthy is still a force to be reckoned with. And he's sending a warning you have to see.
Now Kevin McCarthy uttered one statement that should concern every American.
Former House Speaker Kevin McCarthy has warned that terrorist sleeper cells may be lurking in the United States, waiting for the command to strike during the unprecedented illegal immigration at the southern border.
"I'm concerned about a cell sitting inside America today," the Republican Congressman said on NBC's Meet the Press on Sunday.
"We just caught 18 people just last month on the FBI Terror Watch List coming across our border, more than 160 have done it this year," the former speaker said, citing a recently released Customs and Border Protection report, which showed that a total of 169 people on the terror watch list were apprehended over the past 12 months.
He stated that worrisome statistics showed that more terrorists attempted to enter the United States over the southern border last year than in the previous six fiscal years combined.
"When we're looking around the Middle East and the uprisings popping up around Europe and others, they could be sleeper cells right now in America."
"But this administration [hasn't done anything] to change what's happening on the southern border," McCarthy continued.
Kevin McCarthy says terrorists sleeper cells could already be in US due to Biden's open border policy pic.twitter.com/lPIVi9ccY8

— The Post Millennial (@TPostMillennial) October 23, 2023
"We got government funding where our troops wouldn't be paid sitting here for a month."
He added that if he were still the Speaker of the House, "I would've made sure that we looked at our own border — that we don't have any sleeper cells here, that we would actually stop these terrorists coming across our own border."
McCarthy, however, threw his support for the Speaker behind Rep. Tom Emmer, a Republican from Minnesota, who he described as "a part of our successes… from the beginning."
"I'm going to lead in any capacity I can [to] help to protect America," McCarthy said as Meet the Press host Kristen Walker pressed him on whether he will once again seek the speakership.
"I'm going to work to secure our border. I'm going to work to stop the inflation. I'm going to make sure war does not break out in Israel, and that Israel has every resource they need to defend themselves. But more importantly, I'm going to press this administration," he said.
"We have to destroy Hamas," he continued.
"But you cannot do it without confronting Iran," which he said is "getting billions of dollars to fund terrorism around the world."
"We have to be very clear: Every single American has to come home," McCarthy said of the hostages held by Hamas. "No one will be left behind."
Following Hamas' surprise attack on Israel earlier this month, a representative for the Department of Homeland Security stated that there is "no specific and credible intelligence indicating a threat to the United States at this time, stemming from the Hamas terrorist attacks in Israel."
According to the spokeswoman, the department is "closely monitoring unfolding events and will continue to engage in information sharing with our intelligence and law enforcement partners at home and abroad."
Nonetheless, he stated that the department is "prepared to respond to any potential impacts to public safety" and that the "United States will not hesitate to adjust our security posture, as appropriate, to protect the homeland and the people of the United States."
Stay tuned to the DC Daily Journal.