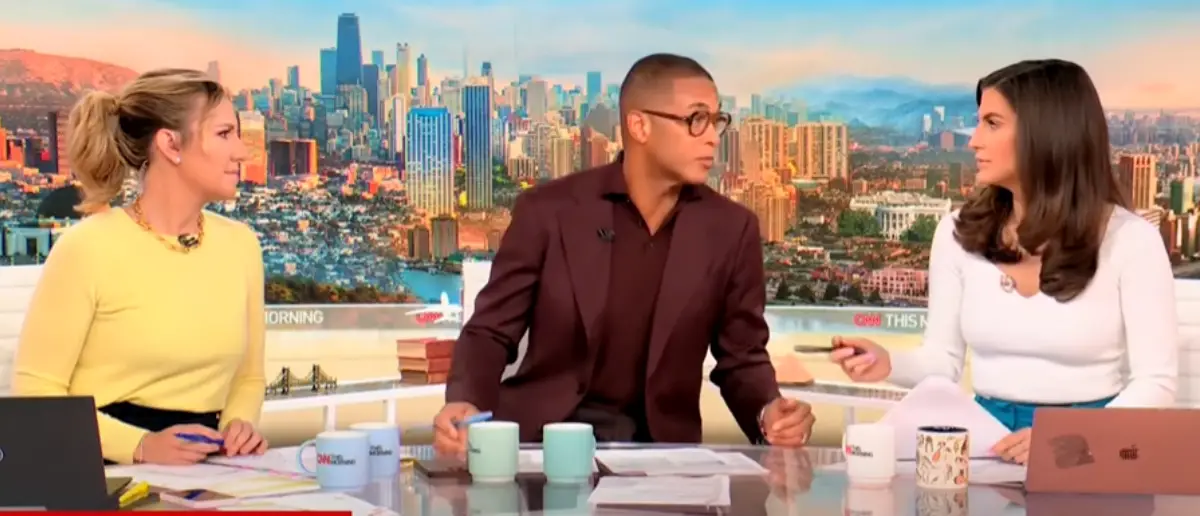 CNN has been going down in flames over the past few years. You may be surprised to hear why.
And here's the truth about CNN that the media wants to hide from the public.
It's no secret that CNN has been bleeding viewership and cash in the last three or so years.
Reports from last year indicated that CNN was on pace to drop below $1 billion in profits for a single year in the first time in more than a decade.
CNN's ratings have also been tanking, with viewership during primetime dropping by as much as 61% in recent months compared to their all-time highs.
In the most coveted viewer demographics, CNN has been lagging far behind competitors like Fox News and MSNBC.
Not only that, but their viewership from ages 25-54 are the lowest they've been in about 20 years.
Needless to say, CNN is not having a good time right now at all and the future looks grim.
But all of these are downline issues that come from a root issue that CNN is facing right now.
As you may have heard already, CNN recently fired longtime host Don Lemon suddenly and it shocked the news world.
Don Lemon Fired by CNN: 'I Am Stunned' https://t.co/Tpb7sbXD8Y

— People (@people) April 24, 2023
What was weird about the firing was that CNN's most recent opportunity to fire Lemon with justification was when he outright said Republican Nikki Haley was "out of her prime," even though she's quite young for being a high-profile Republican candidate for President.
He was obviously being bigoted because Nikki Haley is a woman who is a conservative and doesn't buy into the woke BS of the radical Left.
Instead, CNN waited until now to fire Lemon. Why wait?
The truth is that CNN is going to try to completely overhaul their network, or die trying.
Lemon's firing comes after a number of CNN staples have made their exit in recent months. Ana Cabrera left in December of 2022, Barbara Starr left that month as well, Suzanne Malveaux left after being with the network for 20 years, just to name a few.
Even Brian Stelter was let go in August of 2022 when his misnomered show, Reliable Sources, was canceled by CNN.
The reality is that viewers have tuned out of CNN because they have a severe personality issue right now.
Americans simply do not trust CNN whatsoever, especially not after spending years attacking Donald Trump as a boogeyman that was the reincarnation of all that is evil.
Now, CNN has had the unenviable job of being forced to defend Joe Biden and his administration even though everyone knows Joe Biden is doing a horrible job. His awful approval ratings prove as much.
CNN knows that they can't get away with continuing with the same journalistic approach that they have had for the last eight years.
Don Lemon was one of the last remaining long-tenured radical hosts that CNN needed to get rid of before they could pivot.
The problem is that their "seeing the light" moment might be far too late. They've made the bed and now they have to lie in it.
CNN can't suddenly turn its back on playing defender for the radical Democrats without completely destroying the remaining viewers they have.
But at the same time, if they don't make any changes, they will simply bleed viewers and cash until there's nothing left at all.
Karma is a witch.
Stay tuned to the DC Daily Journal.