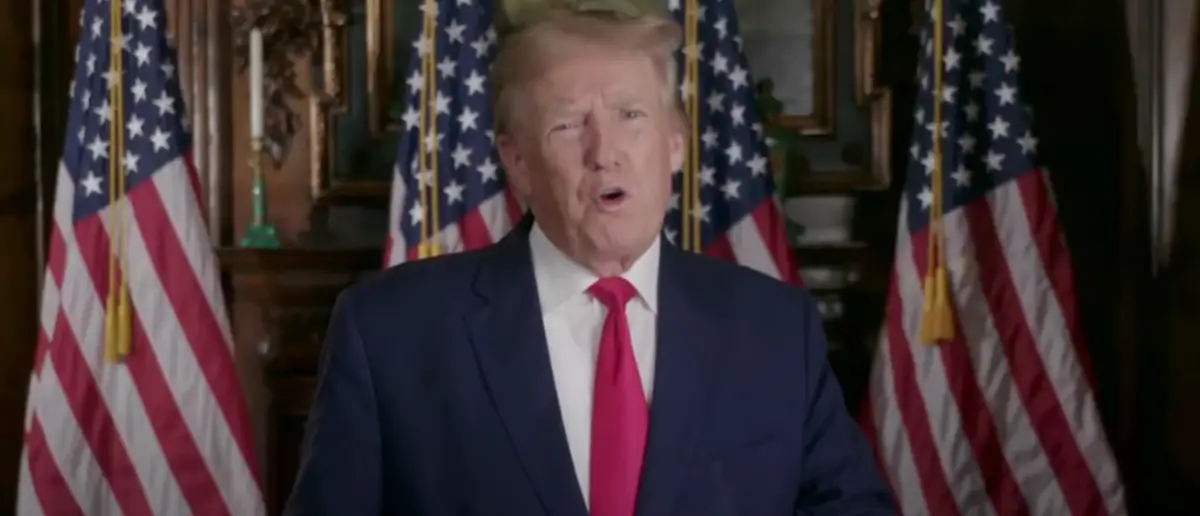 The news has been on fire with stories of Donald Trump's surrender to authorities in New York City. But the Soros-backed DA, Alvin Bragg did something no one was expecting.
And the Manhattan DA made this shocking move in the Donald Trump case.
The world discovered last night that Trump has been indicted on 34 felony charges.
And while many on the political Left have hailed the indictment as a victory for democracy and the rule of law, many on the Right have raised alarm bells.
Trump is the first former president to be charged with a crime, breaking 250 years of precedent and opening the door for political prosecution of opponents in the future.
Former President Trump has also raised the point that many of those involved with the case have a history of hating him, possibly disqualifying them from being unbiased.
DA Bragg is already heading off those criticisms by scrubbing any evidence he can.
Before the arraignment, the "Meet Our Team" page on the website of Manhattan District Attorney Alvin Bragg was removed. This included Meg Reiss' profile.
Reiss' chief assistant district attorney biography was taken down.
Reiss, who joined Bragg's team in January 2022, is a supporter of Critical Race Theory and favors changes to the criminal justice system that are softer on crime.
Fox News reports that Reiss founded the Institute for Innovation on Prosecution in 2016 at John Jay College. 
Fox News reports that Reiss founded the Institute for Innovation on Prosecution in 2016 at John Jay College.  She was recognized as a leader in many reports pertaining to their objective before she quit in 2018.
"The institute believes in an ideologically driven approach to prosecution that takes into account historical factors. For example, the Institute argued in a report, signed with Reiss' name, that prosecutors must focus on 'acknowledging our nation's shameful history of slavery and racism which continues to cloud the criminal justice system.'"
BREAKING: Manhattan DA deletes their "Meet Our Team" page after second staffer nukes far-left Twitter account pic.twitter.com/7CUwDlXHrC

— Jack Posobiec 🇺🇸 (@JackPosobiec) April 4, 2023
Prior to the arraignment, Bragg's chief of staff Jordan Stockdale deleted his Twitter account.
Meet Jordan Stockdale the Chief Of Staff for Manhattan DA Alvin Bragg

Liking tweets saying Trump should be impeached, removed from office & prevented from taking office again. Witch-hunt top to bottom inside Manhattan DA pic.twitter.com/Ul8dbsniFJ

— Banana Republic Justice Swan 🍌 (@TheWuhanClan) April 3, 2023
It is evident that Bragg's office does not want those who oppose this political prosecution of President Trump to have the chance to look into their social media accounts.
This came ahead of Former President Donald Trump's court appearance in New York following his grand jury indictment last week.
Trump intends to give a speech tonight after his court appearance.
According to his campaign, the announcement of the indictment has already assisted him in raising $7 million for his 2024 presidential candidacy.
Stay tuned to DC Daily Journal.